Yes, Walt Disney World can be expensive. And it can be difficult to decide what's worth the money when visiting. Do you pay for that meal? Do you buy that toy?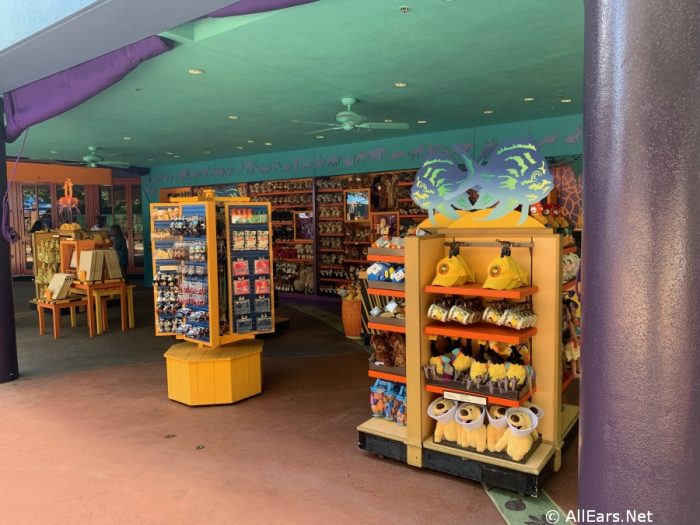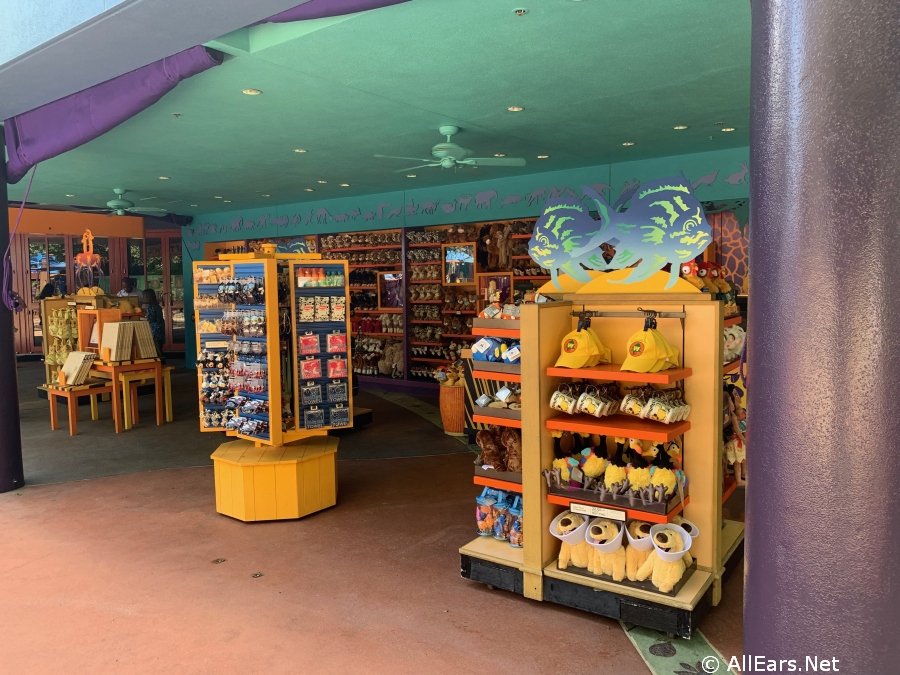 It's easy to get caught up in the moment. And it's even easier to buy or spend too much because you're wrapped up in the experience. That's why we've gathered a few souvenirs that you'll likely regret buying once you get home from your Walt Disney World vacation. Think about these potential purchases ahead of your trip to decide whether they are really a MUST-HAVE for you and your family before you get to the parks!
1. A Popcorn Bucket
Though we love a good souvenir popcorn bucket these can be a total waste of money. Often times, they find their way into a cabinet or corner and never see the light of day. They can cost upwards of $15-$20, which is a lot of money for something you're never going to use or look at again.
They are a great purchase, though, if you intend to eat a bunch of popcorn on your vacay. Or if you live in the area and plan to use the popcorn bucket often.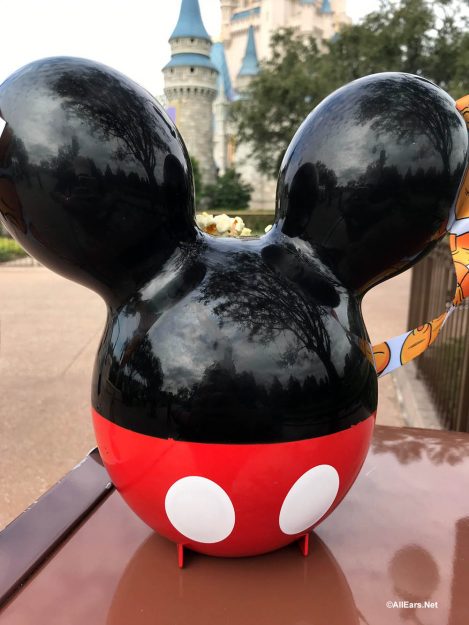 2. Banshees from Pandora – The World of Avatar in Disney's Animal Kingdom
Banshees are little toy creatures that guests can purchase when visiting Pandora – The World of Avatar. These are really awesome when you're walking around the parks. The banshee sits on your shoulder and is controlled by a remote that allows you to manipulate its head and wings. It's a great conversation-starter, and you'll get a lot of compliments and questions from curious fellow vacationers.
But these are pricey, and what are the chances you or your little one will play with them when you get home?  At $50 a pop, you may regret buying one.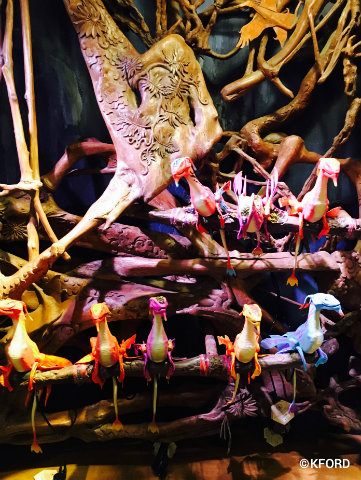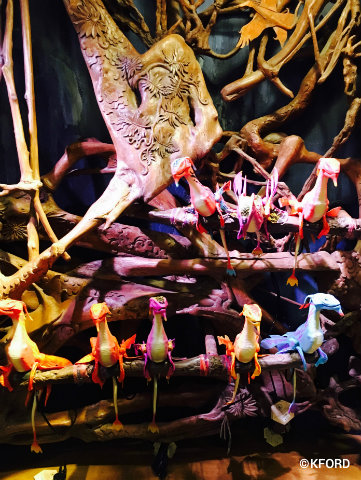 3. Over-the-Top Merch
We're talkin' things that you'll wear or use for one day around the parks, but will likely never be put to use again once you're back to reality. This can be silly merchandise like gigantic bows and the crazy, oversized sombreros you'll find in Epcot's Mexico pavilion. Really think if you're ever going to use, wear, or even look at the merchandise before you buy it.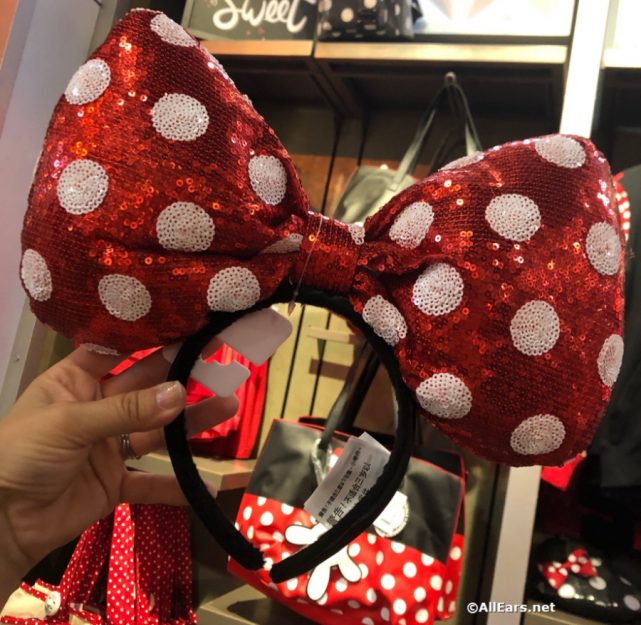 Just taking the time to slow down and think will likely prevent you from buying loads of souvenirs you'll never use again!
4. Disney Golf Balls
We used Disney golf balls as an example because though cute, they can be pretty expensive. And, honestly, if you actually intend to use them, they're going to be lost or beat up after one or two rounds.
On the other hand, if you know a Disney fan who is also a golfer, they might make a nice souvenir or collectible.
5. Light-Up Toys
Light-up toys and glow sticks are very popular items and for good reason. They are loads of fun! If your kiddos love these things, and MUST have them, you can always buy them at home or outside of the parks, where they are much less expensive.  Because, let's face it, they're not the kinds of things you use back at home every day.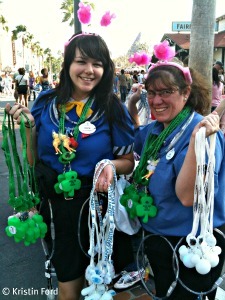 6. A Disney Balloon
I know, I know. Disney balloons are so stinkin' cute and make for some adorable photos. BUT if you are flying home, it isn't likely that your balloon will make it with you. And if you're going to Disney's Animal Kingdom or Animal Kingdom Lodge, you can't take the balloon there, so you'll need to give it away. They cost between $9 and $14 each, so really think about whether this is a good purchase! (Note: If you do buy a balloon, remember that Disney may be able to replace it if it pops while you're in the parks. No sad kids, or kids at heart, allowed!)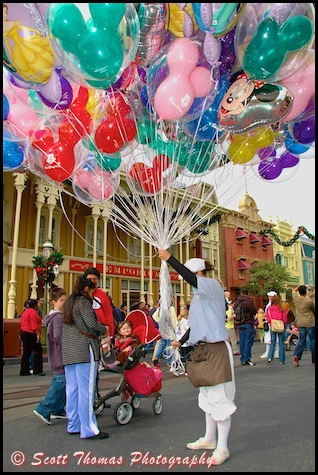 What purchasing errors have you made while at the parks? Have you bought things knowing you'd regret them later? Let us know in the comments below! 
Are you a shopper? Want to see what other new merchandise is in the Disney parks, or coming soon? Take a look at these posts:
Be sure to follow @allearsnet on Instagram and Twitter!
Check out our YouTube Channel for reviews, news, information and more!
Click below to subscribe to the AllEars® newsletter so you don't miss any of the latest Disney news!