Every year, a few movies come out and they are ALL the rage. We're talking t-shirts, action figures, stuffed animals, and of course… Halloween costumes!
In the past, we've seen excessive amounts of Elsas, countless Captain Jacks, infinite Incredibles, and  billions of Belles. Typically whatever Disney or Marvel movie comes out is a pretty good indicator for which costumes will be the most popular — so who do we predict we will see on repeat this year?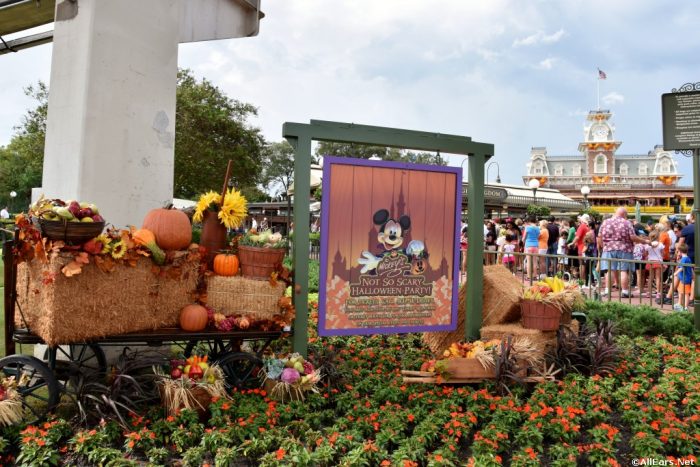 With the first Mickey's Not-So-Scary Halloween Party of 2019 scheduled for one month from TODAY, we thought we'd check out the Disney Costumes you'll be sick of seeing this year!
1. Forky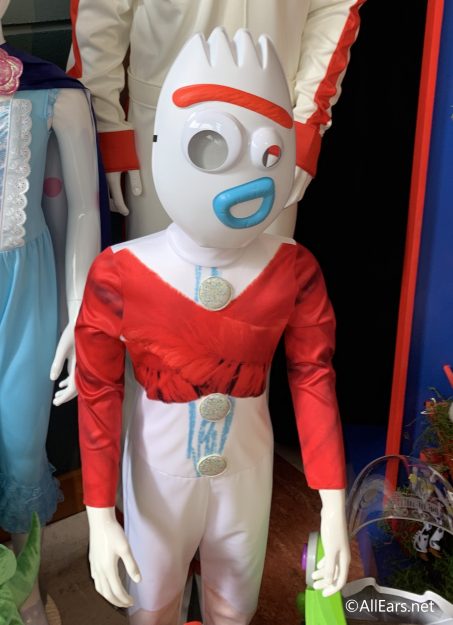 With the likely success of Toy Story 4, we assume we will see a resurgence in popularity for all of the Toy Story characters — not that they ever really go out of style. But amidst plenty of Buzz and Woodys, we bet you'll see lots AND lots of everyone's favorite Spork: Forky. Let's hope most costumes are less creepy than this one. On the off-chance that you don't find this costume as creepy as we do, you can pick it up online here.
2. Thanos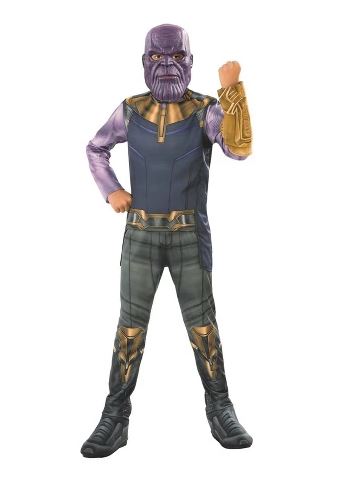 We also predict a LOT of Thanos costumes thanks to Avengers: Endgame. And hey — what's a super hero movie without a villain? See also: Every single Avenger. Find your own Thanos outfit here.
3.  Jasmine
With the release of the live-action Aladdin and the rise of girl power, Jasmine is a stronger Disney princess than ever before! Be prepared to see lots of girls singing A Whole New World and Speechless as they trick-or-treat. Jasmine's lovely outfit can be purchased here.
4. Simba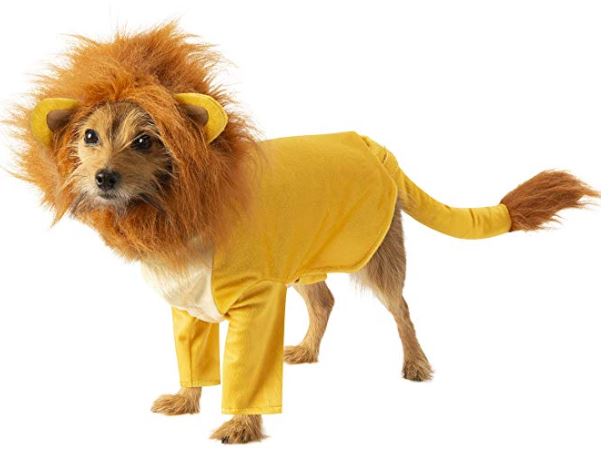 The Lion King is not only coming out in  live-action starring Beyonce this year, but the animated version is also celebrating its 25th anniversary! We plan to see lots of Simbas, Nalas, and even a Rafiki or two — but if the Simbas are all this cute we won't complain! Look for your own Lion King on shopDisney.
5. Elsa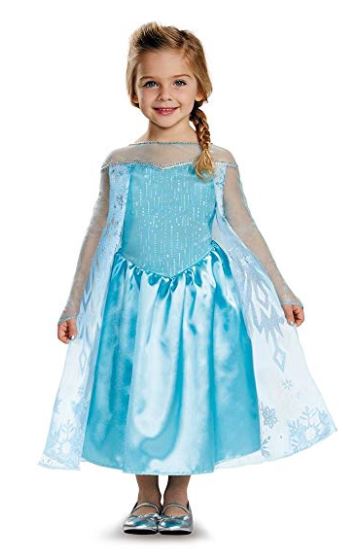 Oh, you thought Frozen mania was over? Or that Frozen 2 doesn't come out until November so it won't be popular this year? Nope, Frozen is not going to ever LET IT GO! We predict that Disney isn't going to miss the Halloween season as a marketing opportunity, and you'll see LOTS of Elsas. Maybe even in her new pant suit! Look for Elsa costumes here.
6. Bo Peep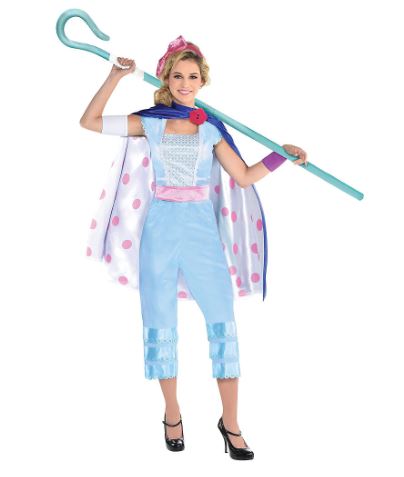 Speaking of pant suits — prepare to see a bunch of Bo Peeps on the scene! Whether she is more popular than Forky remains to be seen, but we bet we see lots of her and her sheep this October. Check out the Bo Peep costumes for kids here.
7. Spider-man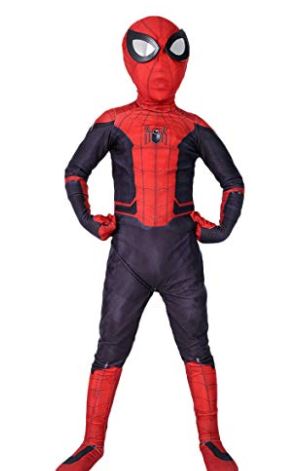 I know we already mentioned the Avengers, but since Into the Spiderverse and Spider-Man: Far From Home have both been released within a year of Halloween, Spider-Man gets his own spot on our list. You'll find your favorite webslinger's costumes here.
8. Captain Marvel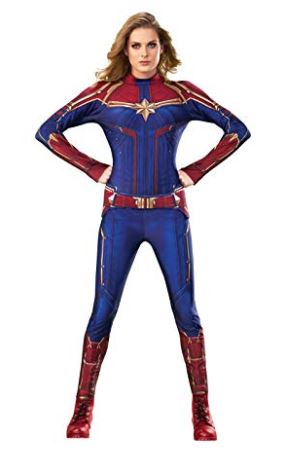 Captain Marvel makes the list for the same reasons as Spider-man, but with extra bonus points because she's a kick-butt female Avenger! We foresee lots of little girls dressing Higher. Faster. Further. You'll find this Avenger's costumes here.
Want to have a little Halloween fun? Subscribe to our free weekly AllEars newsletter and get a Halloween Costume Bingo Card that you can take with you to trick-or-treat or to a Mickey's Not-So-Scary Halloween party!
Are you a shopper? Want to see what other new merchandise is in the Disney parks, or coming soon? Take a look at these posts:
Be sure to follow @allearsnet on Instagram and Twitter!
Check out our YouTube Channel for reviews, news, information and more!