Festival Marketplaces and other signs of the upcoming Disney California Food and Wine Festival are going up in Disney California Adventure Park.  The Festival begins March 1 and runs through April 23.  We have a first look, including some of the Marketplace menus.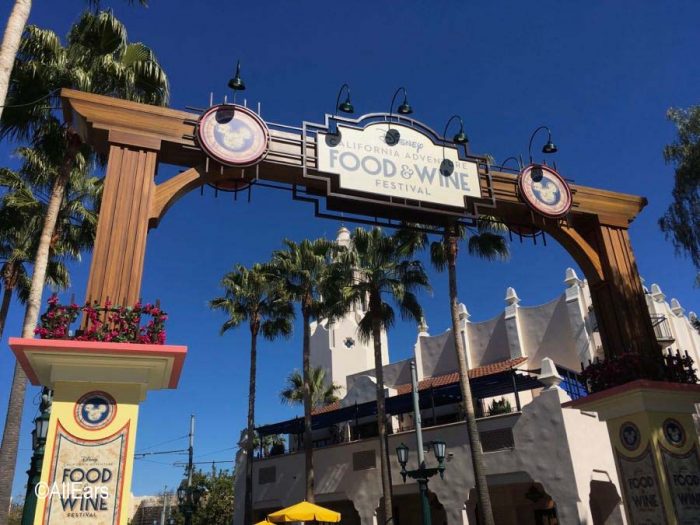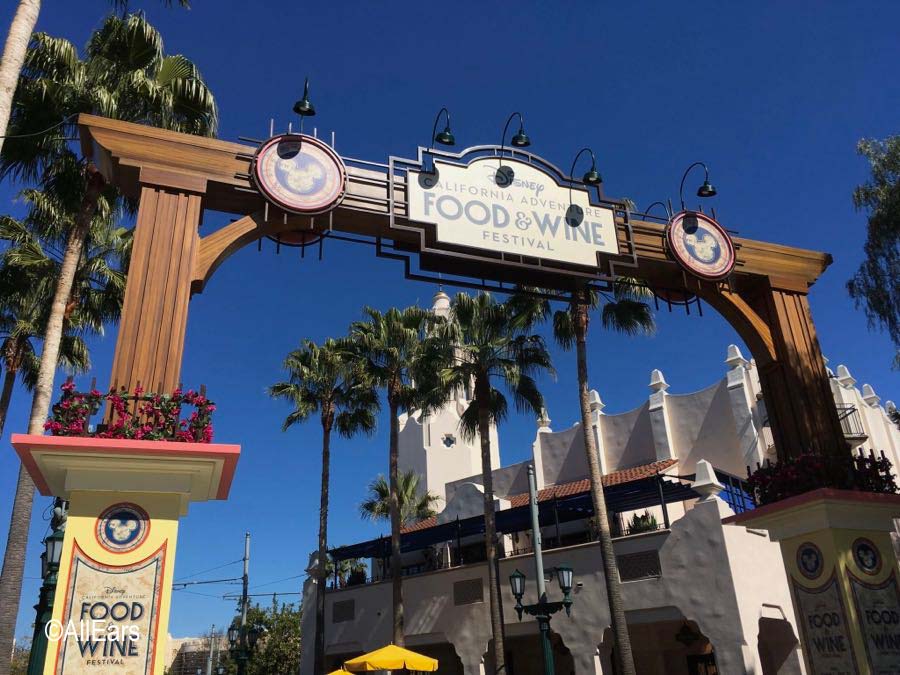 There will be 14 Festival Marketplaces, most of them along the Festival Corridor between Carthay Circle and Paradise Gardens.  Only seven were up on my visit on Friday.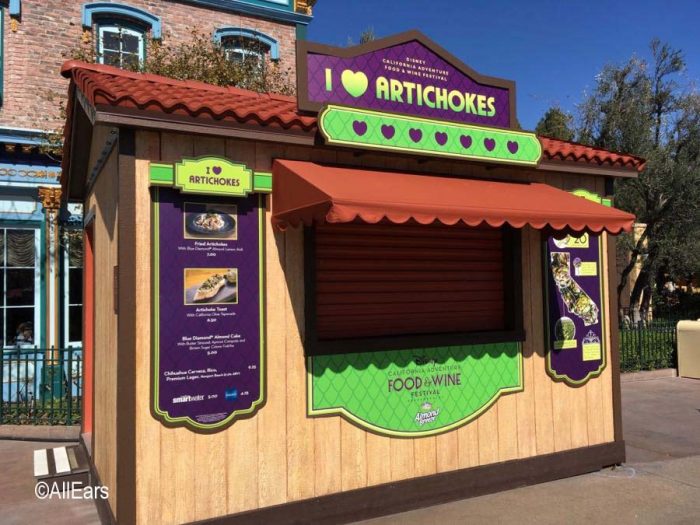 Most of the Marketplaces have the same names, but they have new artwork this year.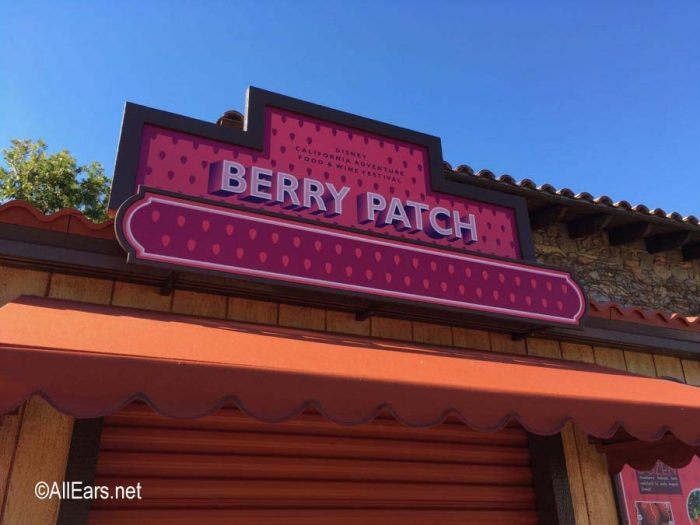 Each Marketplace has "Fun Facts" about the type of food or ingredient showcased there.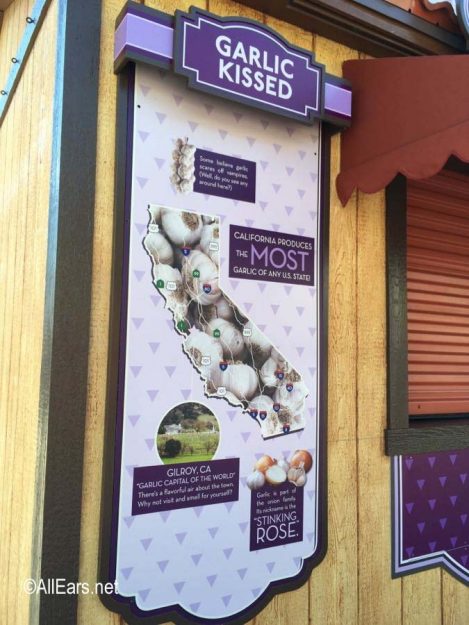 There are two new booths. Long-time Epcot fans will probably appreciate this one – Veggie Veggie Fruit Fruit. The other new one is Golden Dreams.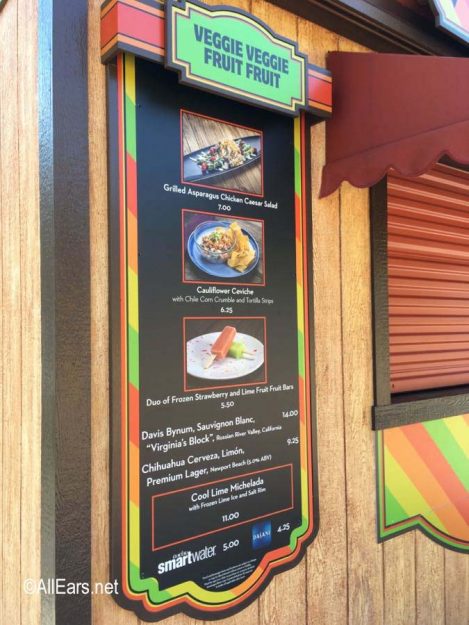 In recent years the Festival has been featuring different types of plant-based protein options – this year Avocado Time will offer an Impossible™ Burger.  (Last year's Oumph Pita at this booth was SO good – one of my Festival favorites.)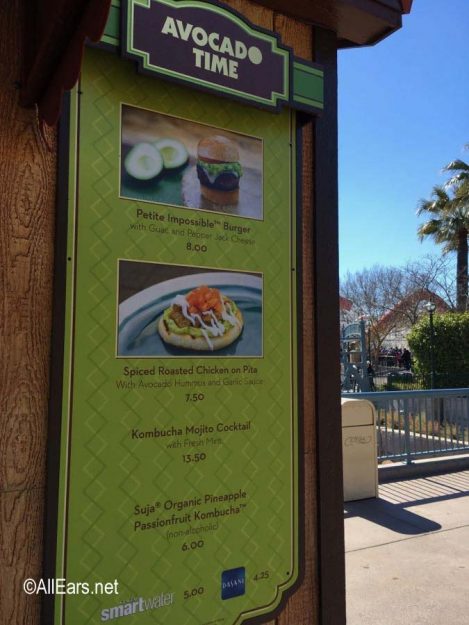 Peppers Cali-Ente is going to turn up the heat on this year's mac 'n cheese offering – made with ghost peppers. Yikes! I think I will be skipping that one.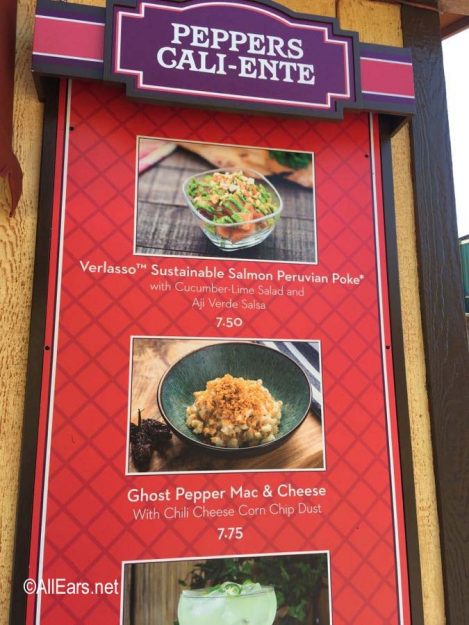 A number of menu items are returning, like the Shrimp Boil Tacos and Sweet Corn Nuggets from Off the Cob, though the latter will be served with bacon lardons this year rather than beef chili. (This is also the only item with a price that went DOWN this year – $6.75 last year, $6.25 this year.)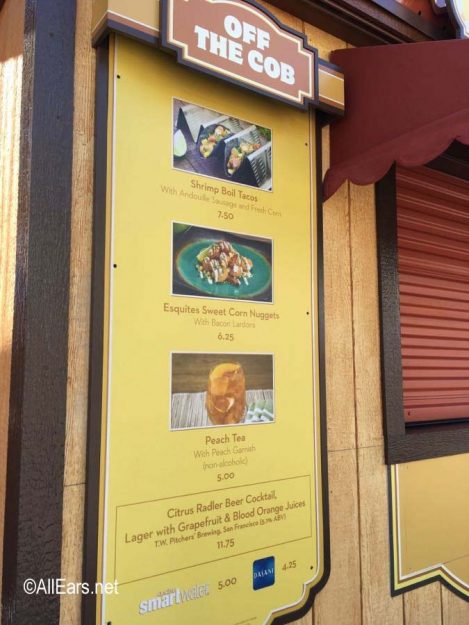 Speaking of prices… they are, of course, UP. Increases of $0.25 to $1.25 on the same or comparable items so far, with alcoholic beverages up as much as $2.  Wow.   I highly recommend the Sip and Savor Pass if you're planning a day at the Festival.  This year it's available to everyone (not just Annual Passholders as in past years).  $54 (including tax) gets you a lanyard with six tabs, redeemable for food items and non-alcoholic beverages at any of the Marketplaces and Festival Food cards, plus select items at Paradise Garden Grill.  The breakeven point is $6.75 per item, so as long as you use it for the more expensive items you can save some money.  Annual Passholders will receive a discount on the Pass – we don't know that price yet.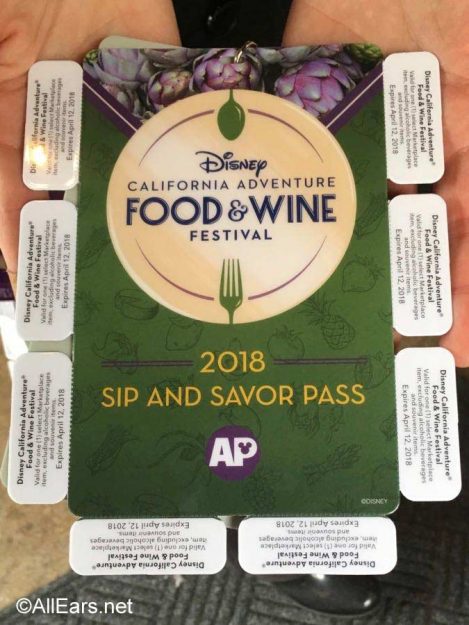 We've updated our Festival Marketplace Menus page with the menus that are available so far, and will complete it as the rest become available.
 Click here if you'd like to read about last year's Festival!
Are you looking forward to this year's Disney California Adventure Food and Wine Festival?  What's your favorite Festival activity?
Remember! When you're in Disney tag @allearsnet in your photos!
Subscribe to the AllEars® newsletter so you don't miss any exciting Disney news!