The Paradise Gardens area of Disney California Adventure hosts a celebration of the Epiphany, known as El Dia de los Reyes Magos in Mexico as well as Central and South America.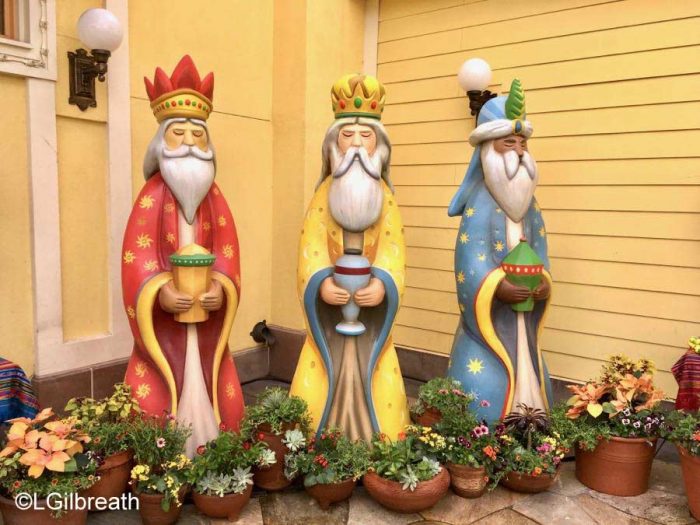 The Three Kings' Day observation, taking place January 3-8,  includes several displays, including sculptures of the kings.  The tradition of children placing their shoes outside to be filled by the kings during the night is also recognized.  Craft opportunities for kids (and grown-up kids) include making a paper crown and decorating it with jewel stickers, or coloring special pictures.
The ¡Viva Navidad! festivities that have been going on throughout the holiday season continue during the Three Kings' Day celebration, including the ¡Viva Navidad! Street Party and Princess Elena's Musical Grand Arrival.
Special holiday foods will also be available at the Paradise Garden Grill restaurant and the Festival of Holidays Marketplaces.
For more AllEars.net videos, be sure to check out our YouTube Channel!
Will you be visiting California Adventure during the Three Kings celebration? Let us know in the comments below!
Subscribe to the AllEars® newsletter to stay on top of all the latest Disney news!