When the new NBA Experience at Disney Springs opens in summer 2019, it will feature a number of hands-on activities to immerse guests in the world of professional basketball.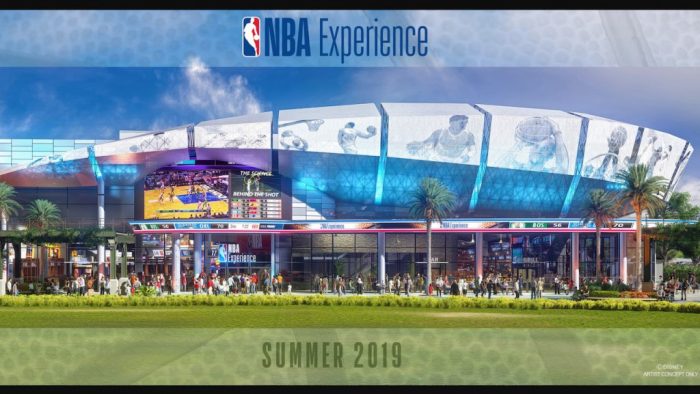 The unique  destination, which was originally announced in 2015, has been developed by Walt Disney Imagineering in collaboration with the NBA and is designed to have something for everyone. Visitors will get a glimpse into the atmosphere at the NBA Draft, participate in their own scouting reports, go through pregame preparations, and step onto the court to make clutch shots and highlight reel-worthy slam dunks.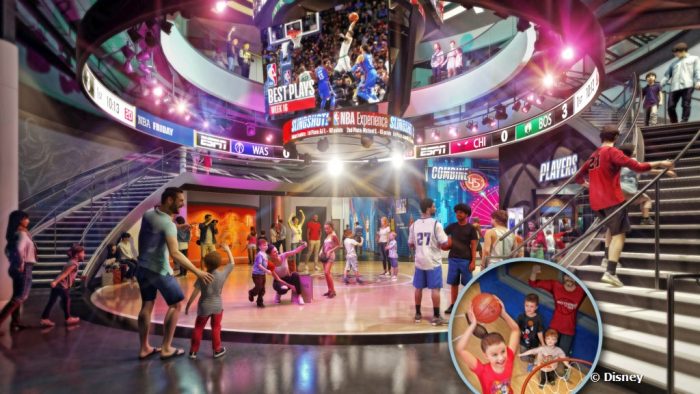 Among the activities available:
a photo moment that re-creates the atmosphere of the NBA Draft stage
an NBA Combine challenge, with a scouting report that highlights guest skills and stats at the end of the session.
a chance to step onto the basketball court amid the roar of the crowd and maneuver through a series of timed shots
the opportunity to execute the perfect slam dunk, captured by cameras surrounding adjustable baskets
an interactive trainer who will challenge you with a variety of dribbling routines
 a timed challenge that uses an oversized slingshot to launch basketballs at hoops of varying heights
a team locker room that showcases up-to-date statistics and visuals of top NBA and WNBA players
a trivia game with up to 25 participants competing against one another
two 180-degree cinematic presentations that showcase the in-arena experience moments before the start of the game, as well as special stories from the players' perspectives
an interactive multi-screen module to watch replay clips from NBA games, using the tools at their stations to make the right calls
interactive basketball games, from the fan-favorite Pop-A-Shot to modern video games
In addition to these games and competitions, NBA Experience will also include a retail store featuring exclusive NBA-themed merchandise — designed by Disney.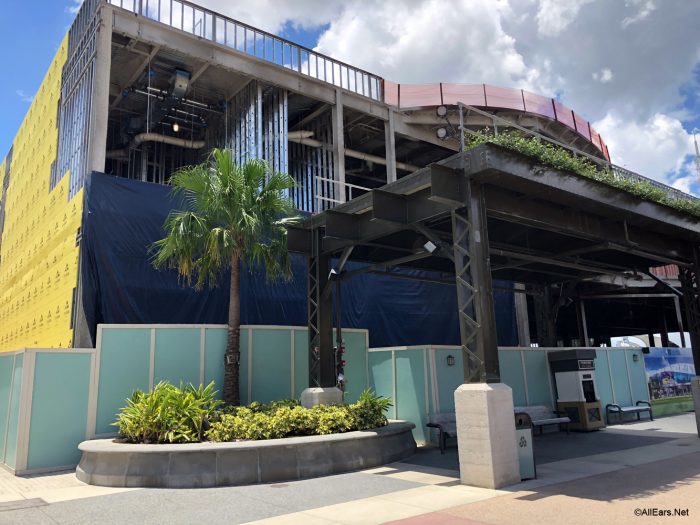 This new destination is just the latest example of a strong basketball tradition at Walt Disney World, which hosts the Jr. NBA Global Championship, AAU National Championships and the AdvoCare Invitational at the ESPN Wide World of Sports Complex.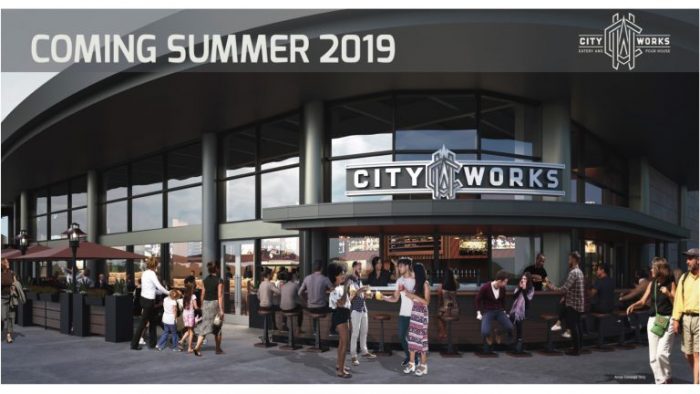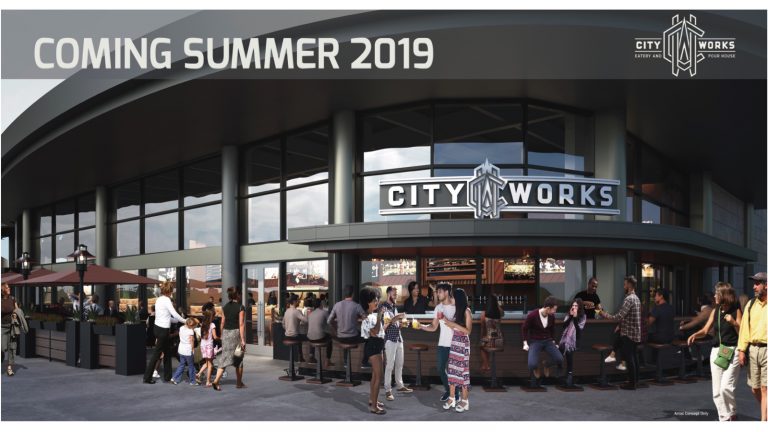 NBA Experience will be located in the West Side neighborhood of Disney Springs, on the site of the former DisneyQuest. A new restaurant, City Works Eatery & Pour House, is also being constructed in that space and will operate on the ground level of NBA Experience. The new eatery will serve up classic American food — think burgers, wings and flatbreads — in a space that features multiple high-definition TVs, including a giant-sized, 165-inch screen. City Works Eatery & Pour House is also scheduled to open Summer 2019.
Are you a basketball fan, eager to see the new NBA Experience? Or do you still miss DisneyQuest? Leave us a comment below!
Click on the graphic below to subscribe to the AllEars® newsletter so you don't miss any exciting Disney news!