Trust us when we say there is a plethora of fun items you're going to want to buy when you visit the Disney theme parks! From merchandise to treats, there is no shortage of Disney magic to be found. However, there are a few things we suggest you bring from home, as opposed to purchasing them at the parks. If you follow this guide, you should be able to save a little hassle as well as a few bucks — which you can then put toward a perfect souvenir!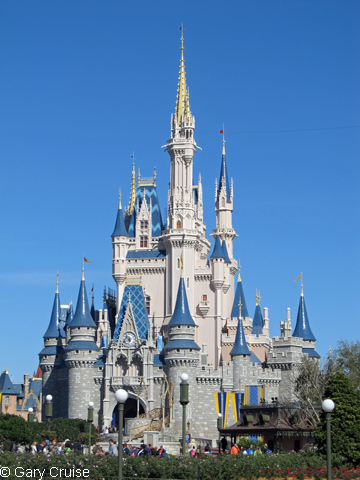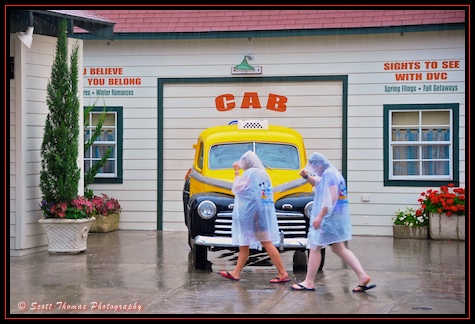 1: Rain Gear
Let's face it — it's Florida and it rains. During the summer, it's not unusual for it to rain every single day around 3 p.m., sometimes for 20 minutes or so — sometimes longer. Even if it's just a quick shower, being caught in a downpour can result in soaked clothes and some unhappy campers. Disney has plenty of ponchos and umbrellas for sale, but we recommend bringing them from home. A poncho in the parks will set you back about $10 each, whereas you can get them at Wal-Mart or a dollar store for just a few bucks. They are sold in extremely compact packaging so they won't take up much room in your bag. We also recommend bringing an umbrella with you to the parks —  a small travel one. This way you're never caught by surprise in a Florida rainstorm!
2: Portable Charger
Your phone is going to get quite the workout during a day in the parks. From being able to book Fastpass+ and order lunch through the My Disney Experience App, to taking tons of photos and videos of entertainment, characters, and family moments, your battery's energy will be sapped. It's unlikely it will last the whole day. Portable chargers are available at kiosks throughout the parks, however they cost $30 a piece. Bringing your own with you will ensure your phone has enough juice to last all day, so you can take as many pictures as you want! Just make sure to charge it before you head into the park.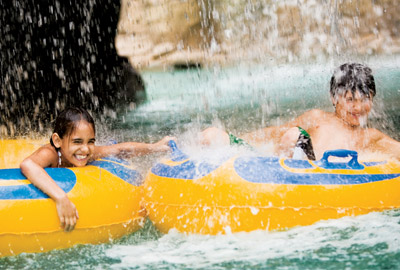 3: Sunscreen
Have we mentioned that Walt Disney World is in Florida? Even during the coldest months, the average temperature is in the 70s, and during the summer the intense Florida sun heats things up well into the 90s. You are going to need to wear sunscreen every day on your vacation — especially during days enjoyed at the resort pools or water parks. There is a limited variety of sunscreen for sale at the parks and resorts, and it's at a marked-up price, so we strongly suggest you bring some from home. Your wallet and skin will thank you!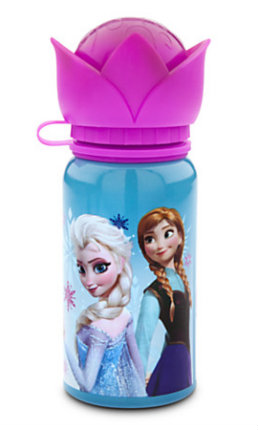 4: Reusable Water Bottle
One thing a lot of people don't know is that you can get free water throughout the parks. Just head to any quick service location, and they will provide you with a cup of complimentary ice-cold water. We recommend bringing a reusable water bottle with you, and filling it with either the water from quick service locations or the water fountains around the parks. Not only will you save yourself $3.50 each time you DON'T buy a bottle of water, but a reusable bottle will provide a sturdy, less spillable way to hydrate. You're also being kind to the environment by using less plastic. AND your little (and big) ones can pick out their own fun Disney water bottle from shopDisney or Target before your vacation, which may get them even MORE excited for the trip!
5: Black Sharpie Marker
Everyone knows one of the best parts of Walt Disney World is meeting your favorite characters! We love getting a classic Disney autograph book in the parks, however we recommend bringing your writing utensil from home. According to my good friend Goofy, a classic black Sharpie is the best choice. It's easy for the characters to grip the thick marker, and it writes easily on most surfaces resulting in a clear, legible signature that won't wash away. Bring a few with you, and have fun filling those books!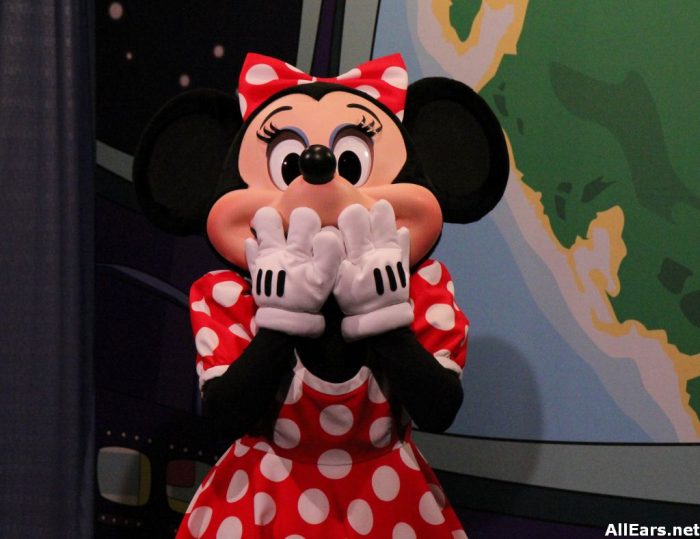 What do you make sure to pack from home? Let us know in the comments!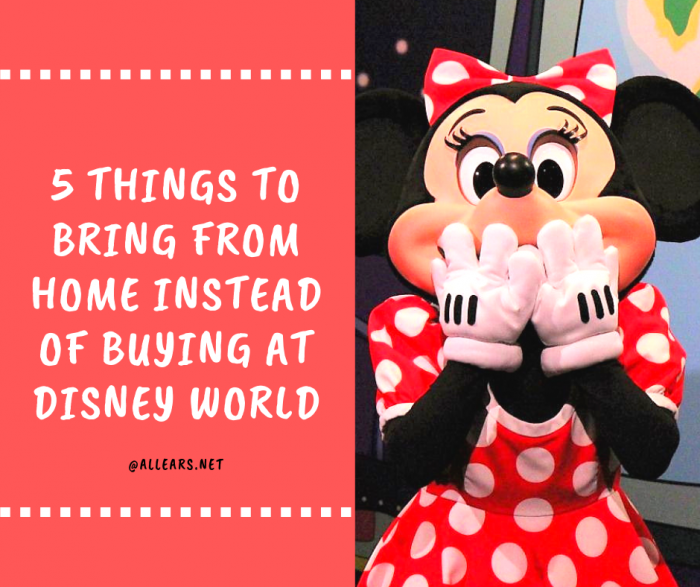 Subscribe to the AllEars® newsletter so you don't miss any of the latest Disney news!