We've been getting sneak peeks at the re-imagined World of Disney at Disney Springs over the last few weeks as it has undergone a major renovation. But this morning, Oct. 27, the store had its official grand opening, where it unveiled the entire redesigned shop and scads of new merchandise!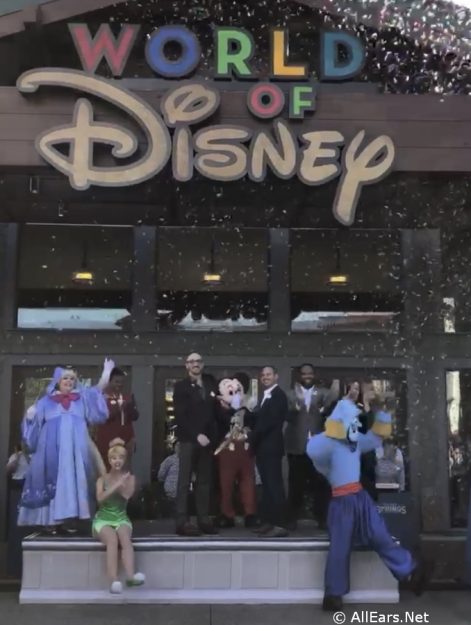 Along with a redesign of the space, the Disney Imagineers have come up with a new "back story" for how the store came into being that ties into the original heart of Disney, animation. It also ties into the back story of Disney Springs in general, which is that of a once-thriving community brought back to life.
As the story goes, the space used to be a marketplace, a Citrus Exchange, but as time went on it was eventually abandoned. You can see elements of the "original" marketplace around the store.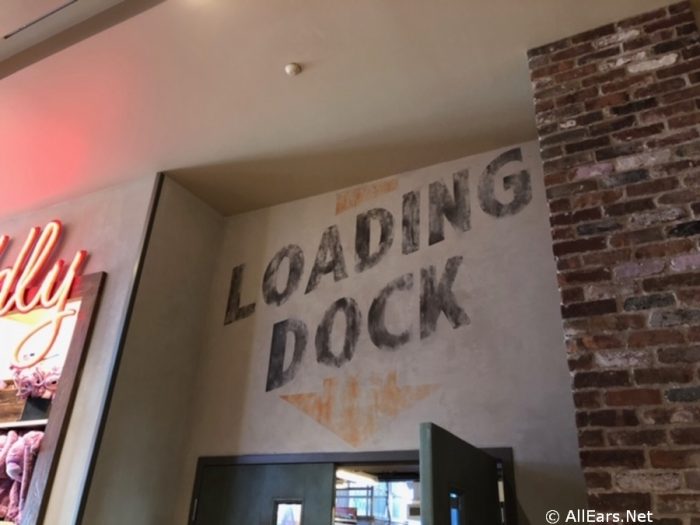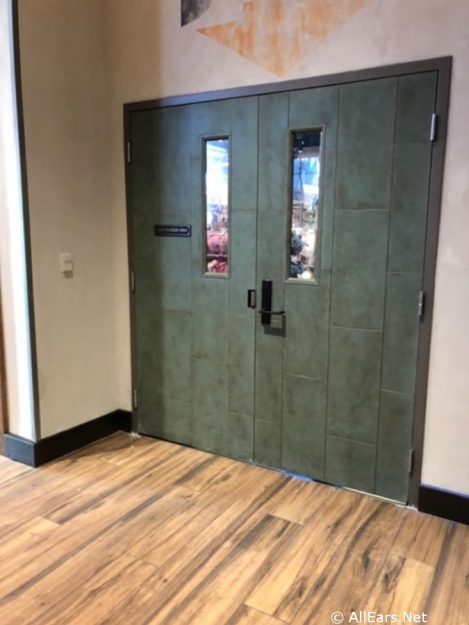 You'll see exposed brick on some of the walls — it's actual, authentic used brick. Occasionally you'll spot a mint green or light blue brick, and other elements throughout the store that are a nod to the iconic Hollywood Studios colors.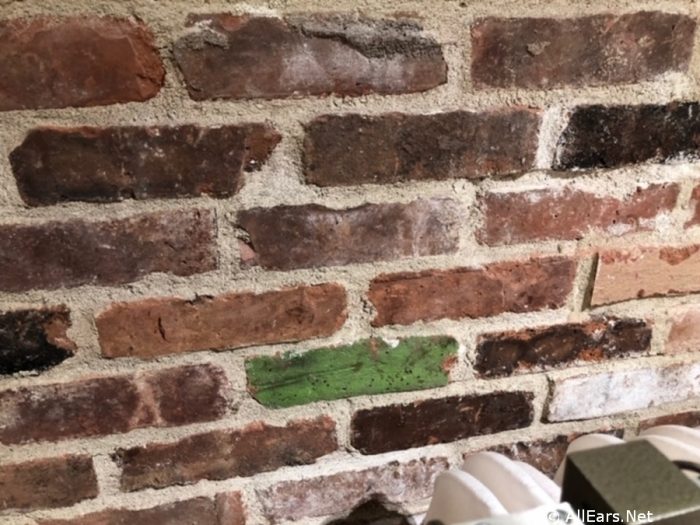 After the marketplace closed, the story continues, a group of animators came in and turned the location into a gathering spot where they could create. Once their actual animation studios opened in 1989, the spot was again abandoned. Subsequently, a group of retailers came in and uncovered what the animators had left behind.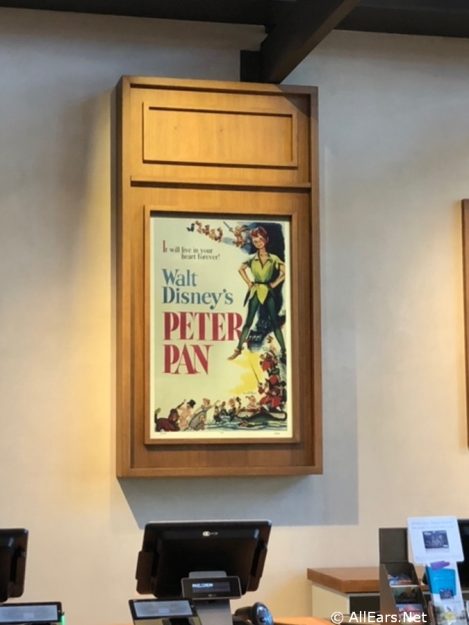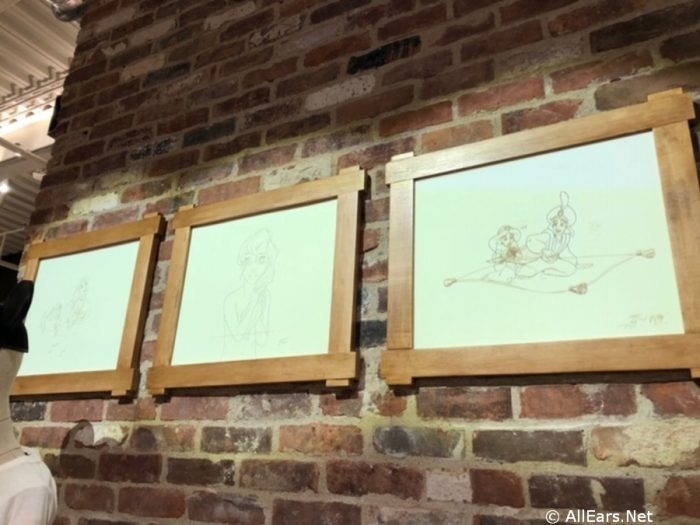 There are enchanted posters that change images scattered around the store, supposedly left by the animators. There are also old animators' desks, paints and files that further complement the store's new back story.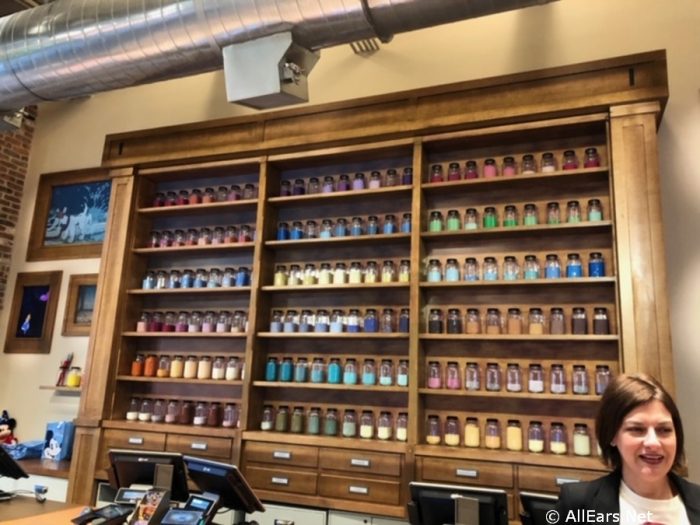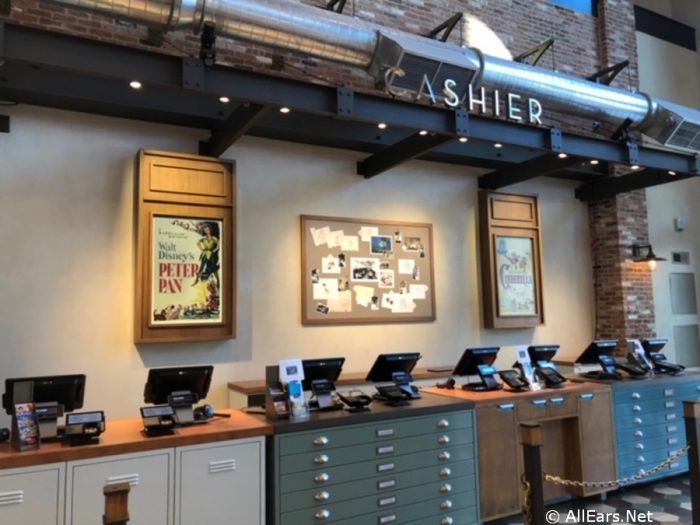 While we had already seen much of the new store at a preview a week or so ago, there were still some areas that were a surprise.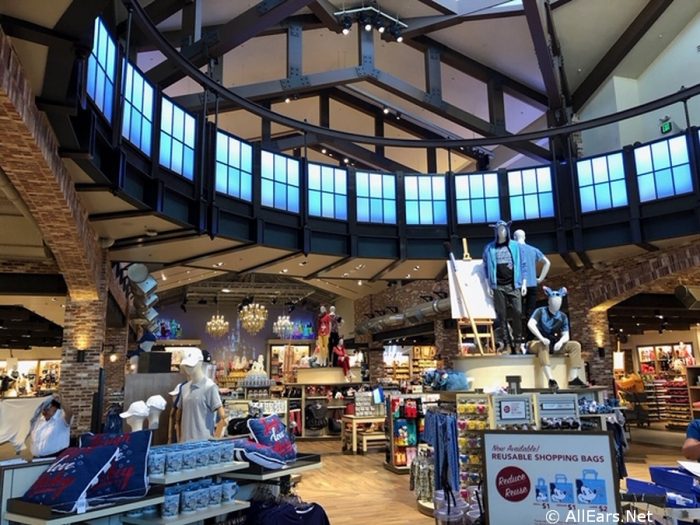 The Princess area was closed off last week, but is now fully open and brimming with merchandise.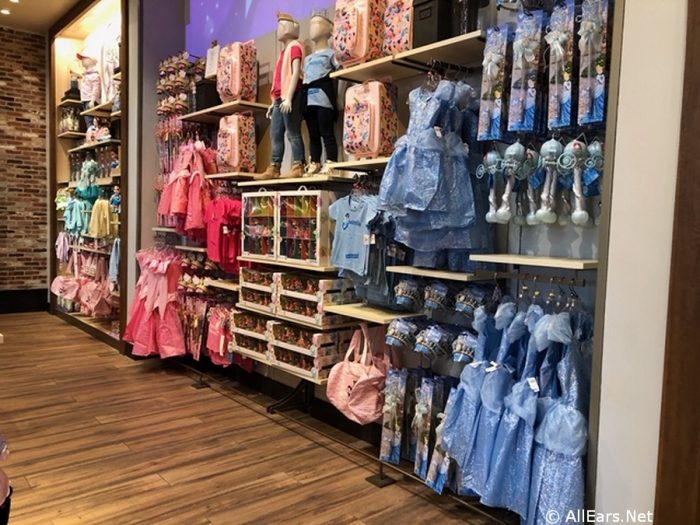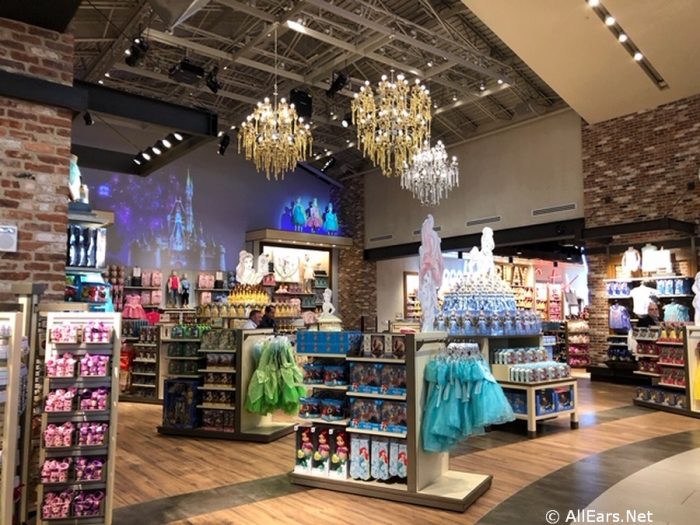 And just look at the chandeliers in this area! They're made from tiaras and wands.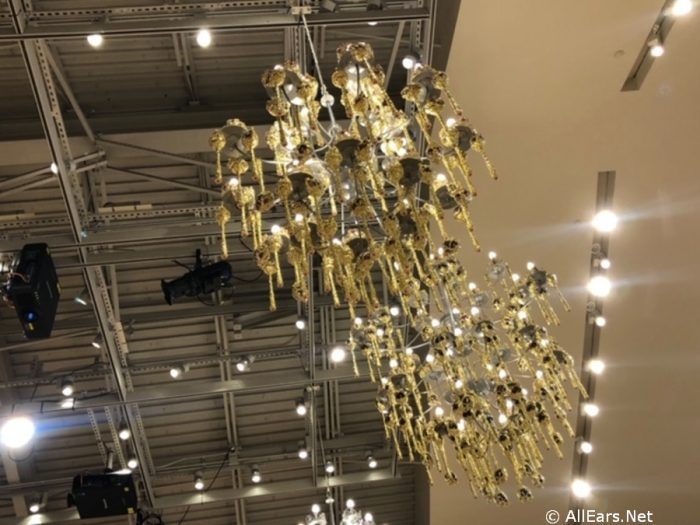 As for the rest of the store, you can see that a real effort was made to keep the space open and airy, to eliminate the overcrowded, congested feeling it used to have. Whereas previously store was difficult to navigate, it is now much more stroller and wheelchair friendly. In addition, there are visual architectural clues, such as that chandelier made of tiaras and wands, that will help guests see where they want to go.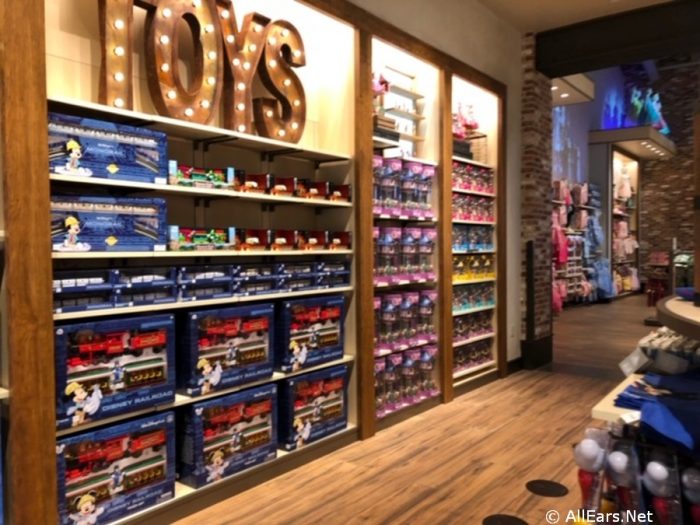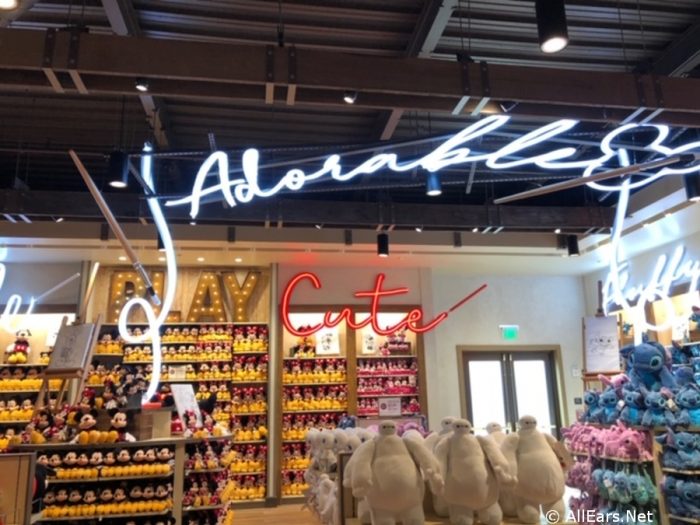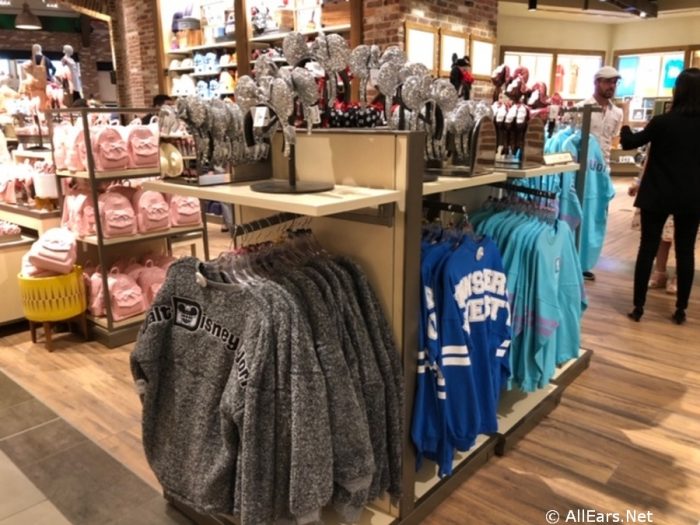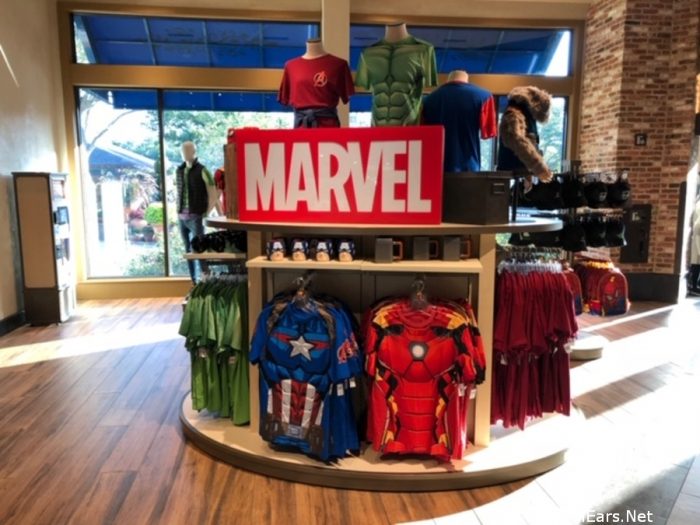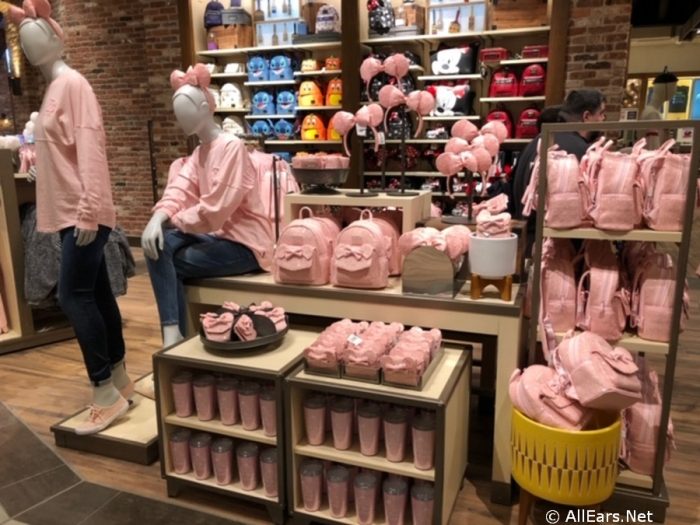 A big section of the store is filled with a new line of retro Mickey Mouse Club merchandise, which we showcased a few days ago. There are also projections here, tying into Disney's heritage.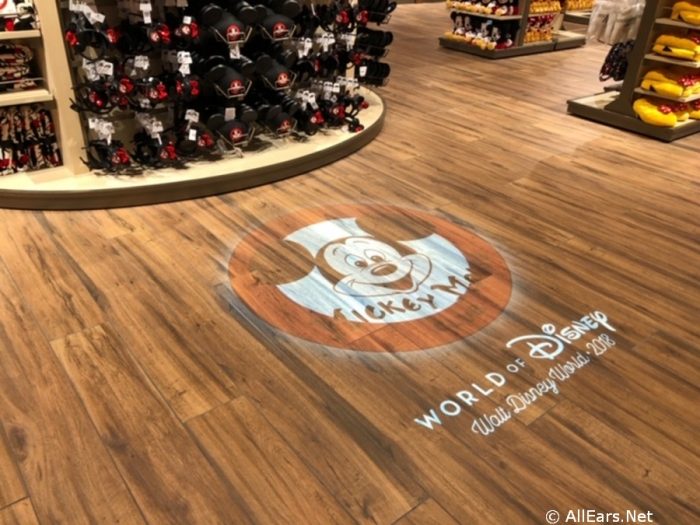 Along with all these changes to the store, we also noticed a move to further Disney's commitment to reduce plastic waste. Reusable bags are an option here, and can be purchased at check-out.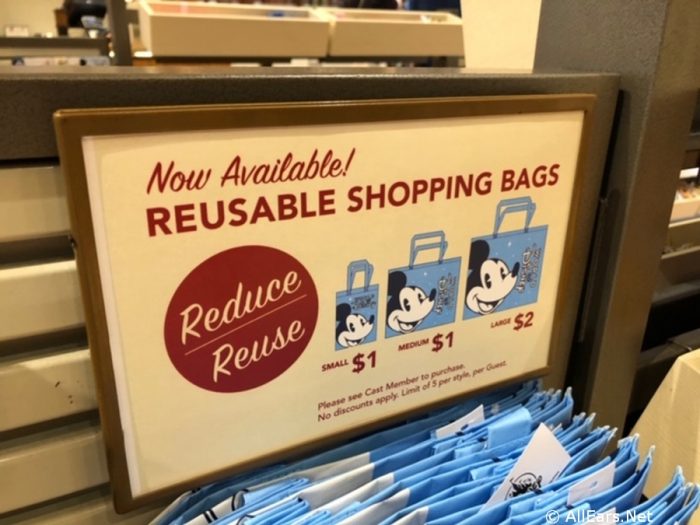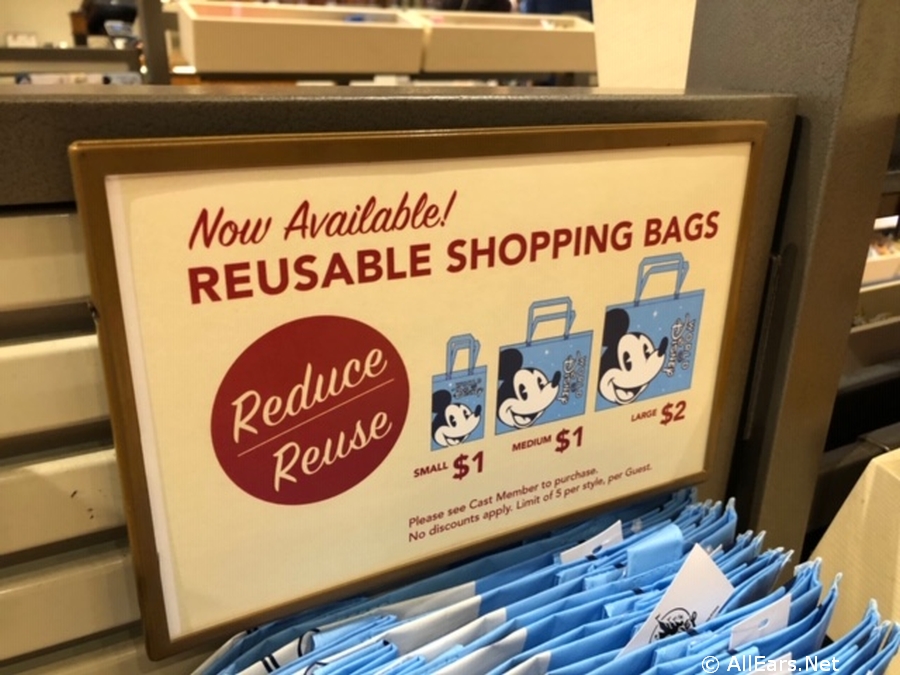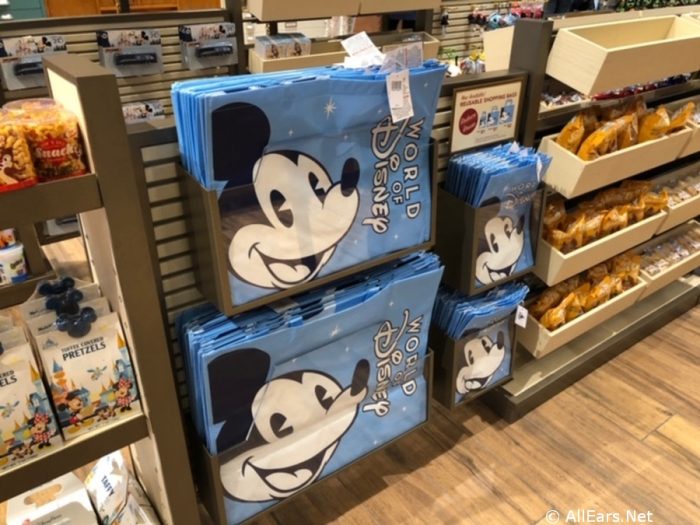 In spite of all these changes, World of Disney is still the world's largest Disney store, with the Disney Springs store considered to be the flagship.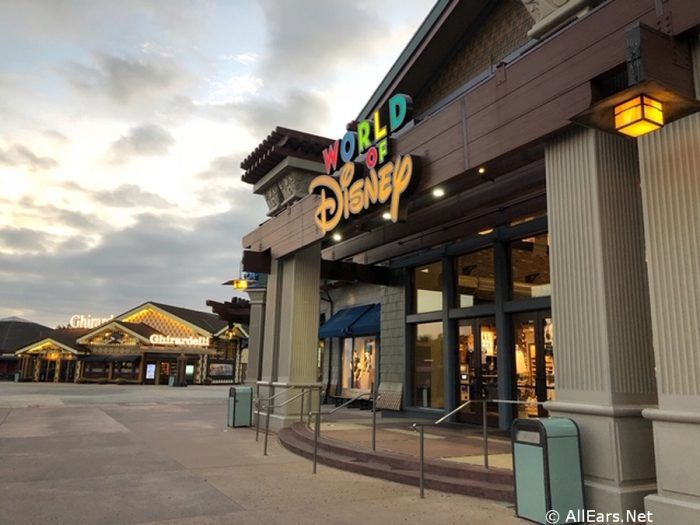 After seeing ALL of the changes to this store, what do you think? Let us know in the comments!