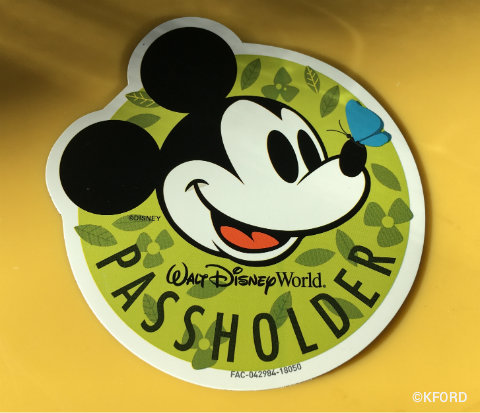 Florida Residents are now eligible to purchase a new type of annual pass.
Known as the Theme Park Select Pass, it gives you the chance to enjoy at least 325 days of access at select theme parks. It also gives you at least 175 days of access to all four theme parks throughout the year.
In addition, Disney occasionally may lift blockout dates to provide additional access.
Currently, Theme Park Select Passholders are blocked out as follows: Magic Kingdom on Saturdays; Epcot on Fridays, Saturdays and Sundays during the Epcot International Food and Wine Festival; and multiple Theme Parks during RunDisney events. Other specific blockout dates are listed on the Walt Disney World annual passholder page. (Note that blockout dates and times of operation are subject to change without notice.)
The Theme Park Select Pass also offers a 20 percent discount on select dining and in-store merchandise. The Pass also offers 20 percent off select Shop Disney Parks online purchases.
The Theme Park Select Pass starts at $439 per year (or $29 per month with a downpayment of $125). It can be purchased online or at any theme park vacation planning window beginning July 9, 2018.