So this month I finally unlocked the achievement of visiting all Disney Parks worldwide for the second time by visiting Shanghai Disneyland.
In this report, for the edification of those who might be considering a trip out there, I thought I'd go over the process I went through to arrive at Shanghai Disneyland. Spoiler: It didn't go exactly as I had planned. There is an old saying in which someone who has been "Shanghaied" has been coerced or drugged or kidnapped and conscripted into a ship's crew, presumably then headed to a foreign port like Shanghai. Those people had a smoother time than I did getting to Shanghai.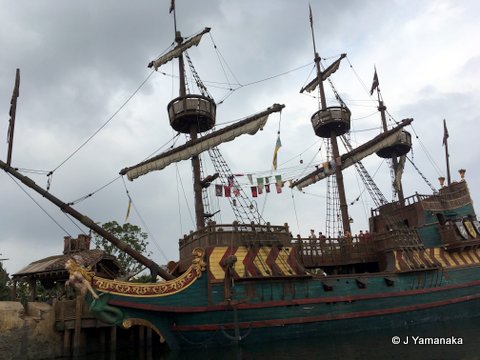 To begin with, I was going to spend about four days in Shanghai. This qualified me for the relatively-recent "144-hr Visa-Exemption" which states roughly that as long as you are coming from one country and leaving to different one, you don't need to purchase a visa to visit Shanghai provided your visit is less than 144 hours. (https://www.travelchinaguide.com/embassy/visa/free-transit-144hour.htm) My flight there, that I had booked with miles, was on JAL and I had a ticket leaving there for Tokyo on the cutely named Peach Airline. I had some concerns that people at my departure airport, LAX, wouldn't know about the whole "not-needing-a-visa" policy, but I had all my documentation, so I went, hoping for the best.
It turned out that my fears about the airport agents not knowing about the visa were groundless. What I should have been worried about was the fact that my flight connected in Narita, which then made it look like I was coming and going from the same country, so they wouldn't check me into the flight without a visa. The visa that I didn't have.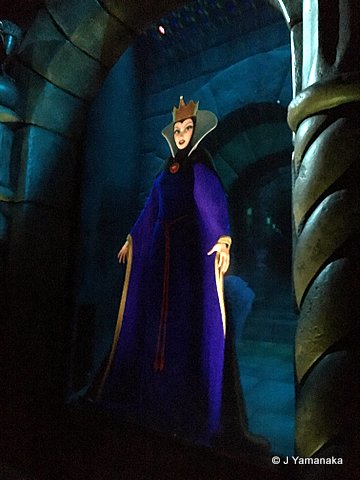 The JAL agents said they couldn't do anything about finding me a different flight because I had booked it with American Airline miles, and said I should contact them. I called, and the phone agent could only find a flight that left later that evening (my original flight was for 1pm) and connected in Dallas and then left the next day for Shanghai. After switching to that flight, I figured I would walk over to American Airlines and see if the desk agent could find anything better than that.
Turns out now was the time where no one had ever heard of the 144-visa exemption. The people at the desk there were positive that there was no such thing and that perhaps I had made it up. I showed them webpages and they said those were probably unofficial pages that had made it up. I showed them the official Shanghai Immigration webpage (http://www.sh-immigration.gov.cn/listPageEn.aspx?lx=40&id=4414) and they didn't want to read the whole thing but they said it probably didn't apply to me. They asked a manager who had also never heard of it. They checked a webpage that they said was their definitive source for information and it didn't list it. I asked them to contact JAL and China Eastern Airlines because they knew about it. They called them and then said that those airlines would take it and then said "well go book on those airlines then." It was a very long discussion that eventually got to the point where they said "why are you even going if you're only going for a few days?"
It turns out, if an airline lets you go to China without a visa and you needed one, they apparently just shove you on the next plane back home and then fine both the airline and the agent who let you go more money than either one wants to get fined. Consequently, there isn't a huge incentive for anyone to give you the benefit of the doubt on this. In spite of this, they finally agreed to let me go, and then actually found me an easier flight that left around midnight and connected through Hong Kong (which counts as a different country) and arrived around noon, the day after I was supposed to get there.
So at this point, I figured I should contact the Toy Story Hotel where I had a reservation, and tell them that I was going to be a day late. I figured they'd probably end up charging me for the night anyway, since it was already less than 24hrs before I was supposed to check in. Unfortunately, with the time difference, the reservation phone lines (while you can book a hotel reservation at Shanghai Disneyland online, you can only cancel or change it by calling) weren't going to open for another five hours or so.

The pitiful salad I had at the Wolfgang Puck's in the Tom Bradley terminal while I sat around for like ten hours. Don't eat there.
When I finally got through, they said they needed me to go get a letter from the airlines saying that they needed to change my flight to a different day and then email it to them. By this time, it was around 5:30pm and there weren't even the same airlines at the same desks as when I was originally checking in. I said I could try, but asked if I could just bring it when I checked in, and the phone agent said "no, if you don't show up on your date of arrival, we cancel your whole reservation and don't refund your money."
So the best I could end up doing was writing an email describing the whole sordid affair, including my original flight itinerary and my latest itinerary and then sending it off and hoping for the best. It's a good thing I can sleep on planes, or it would have been a long flight to Hong Kong, wondering if I was going to be homeless in Shanghai. Fortunately, by the time we landed in Hong Kong, Disney had emailed me back and said they would let it pass.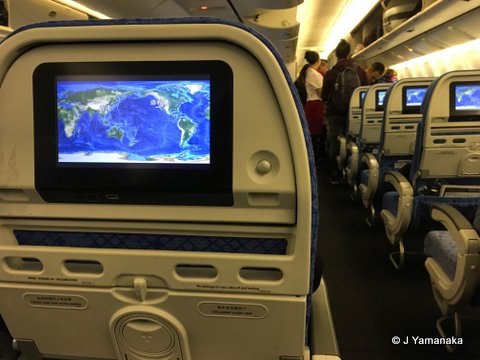 What it looks like for ten hours from the back of a Cathay Pacific plane.
A brief connection in Hong Kong in the wee hours of the morning gave me just enough time to check out the Disney Store there, and consider that I would probably have brought some Hong Kong dollars with me, if I had woken up that morning thinking that I was going to Hong Kong.
At long last, I finally made it to Shanghai, and except for the part where I fell off a bus onto the tarmac (I'm telling you, it was a tough trip) everything went relatively smoothly going through immigration and collecting my baggage.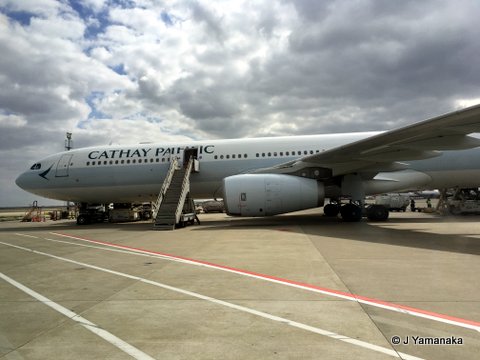 Although there was a shuttle bus that would apparently take you to the Shanghai Disney area, it wasn't leaving for another half hour and I sort of felt like I had filled my quota for sitting around in airports for the time being, and caught a cab at the cab station. After being directed to get into a cab and showing him the hotel address I had printed out in Chinese, the cab drove about a car length before stopping and taking all my stuff out and putting into the cab in front of me, who was simultaneously kicking out his passenger and putting him into my cab. My best guess is that the cab I got had no idea where Shanghai Disney was, and handed me off to someone who was more of a fan, judging from the Duffy pin on his dashboard. Ultimately, with only a little random driving, we arrived at the Toy Story Hotel.
So what have we learned from this? Well, if you're thinking of making the trek over to Shanghai Disneyland (or even just Shanghai,) here are some things I'd recommend:
–If you have any doubts about doing the 144-hour visa thing, you might consider running your specific itinerary by the airline in advance. If you can get to the airport before your departure date to do it that would probably be safer, but unless you can guarantee that the same people will be there when you check in, you should still be prepared for the possibility of debate.
–Have printouts of everything to show people: Your hotel confirmation, your departure flight information, your hotel address in Mandarin, etc.
–If you can, try to book these big flights with miles. If I had just paid for the flights with cash, there's a good chance the whole trip would have ended with the first vetoed flight, because they probably wouldn't have made much of an effort to rebook me, and to get a new flight out that same day would have been exorbitant. At least with reward trips, you can move them around without a change fee, subject to availability.
–Google Voice is a good choice when you have to call Shanghai several times in a day. It cost one cent a minute and the sound was about as good as anything sounds in the middle of a busy airport terminal.
–Inside the Pudong Airport, there are people who will approach you dressed just like airport employees offering to get you a cab. Don't do it. A cab from the official cab station to Shanghai Disneyland should cost around $15-20 (I paid around $24 but I think we got lost once.) A private/sketchy cab not from the cab station could cost you anywhere up to around $60.
–At the end of the day, don't stress over it all too much. Even though my experience was reasonably traumatic, other people went through the same procedure at the same desk a couple days afterwards, and their agents barely looked at their paperwork before checking them in. Could this have been because everyone there heard about a crazy person who spent a whole day arguing about it some days earlier? We'll never know.