This week's theme is Souvenirs for Kids. In my mind, plush toys are the most popular toys which kids want at any Disney themepark. Sized and priced for newborns all the way up to the kid in all of us. Shops like MouseGear in Epcot have shelves and even whole rooms filled with them. I mean, who can resist a soft, huggable Winnie the Pooh toy?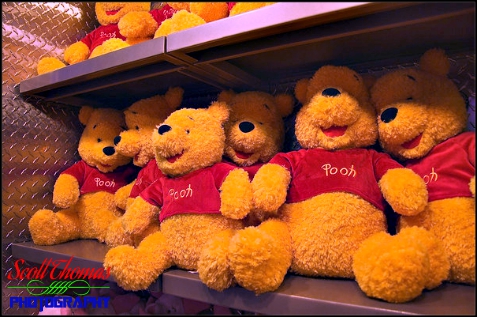 Winnie The Pooh Plush Toys found at the MouseGear shop in Epcot.
Nikon D70/18-200VR, 1/15s, f/3.5, ISO 220, EV +0.3, 18mm Focal Length.
Deb will be here to share her favorite Disney Souvenir for Kids photo tomorrow.