Monday, June 26 is a big day for collectors of Disney designer purses and bags. Both Harvey's Seatbeltbags and Vera Bradley will release new collections online. However, if you're in the right place at the right time, you may be able to purchase pieces this weekend.
Vera Bradley has released a new Alice in Wonderland pattern "Painting the Roses Red" in various locations at Walt Disney World. The collection includes a tote ($175), tote ($165), small backpack ($140), crossbody ($130), mini hipster ($99), small leather wallet ($90), large wallet ($70) and scarf ($40).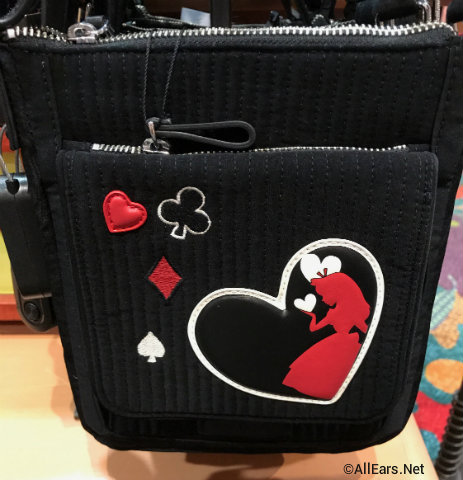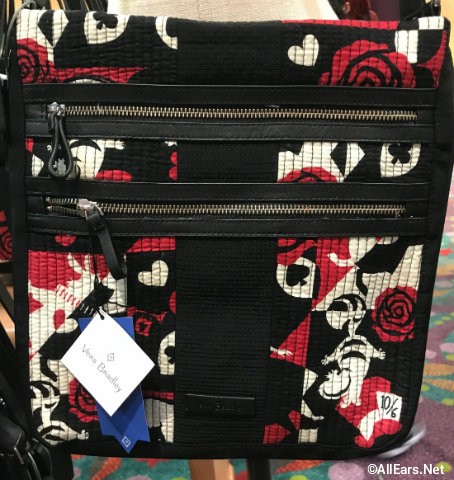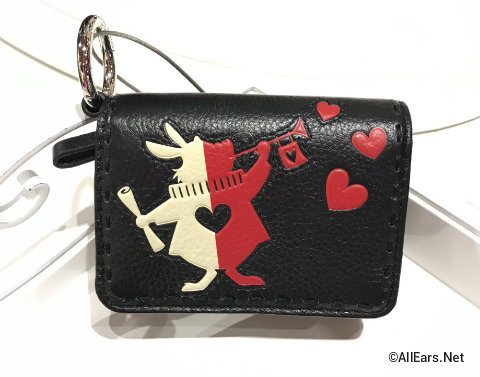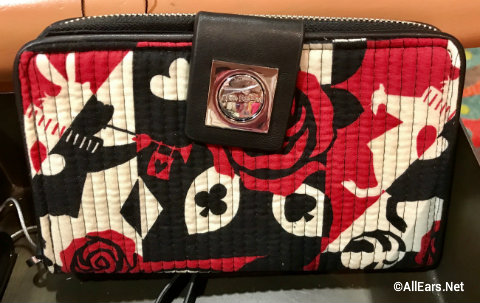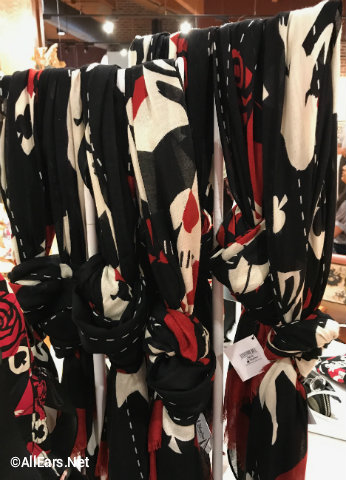 If you're not at Walt Disney World this weekend, the new Disney Parks Collection by Vera Bradley will be available on the Shop Disney Parks app on Monday.
Harvey's Seatbeltbags are no longer sold in the parks, but the flagship store in California is having a release party today (Saturday, June 24) from 2 to 5 p.m. for its new Lilo & Stitch collection. Although the pieces and prices have not yet been revealed, photos posted on Harvey's social media channels have given shoppers some sneak peeks.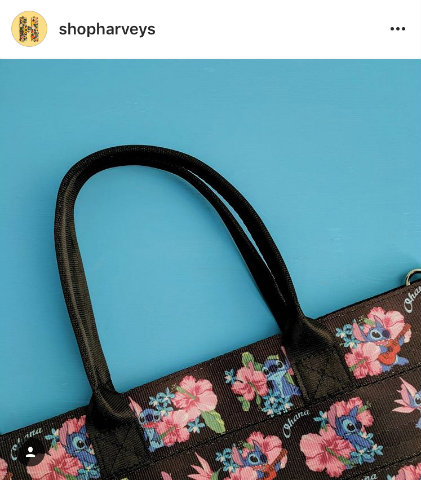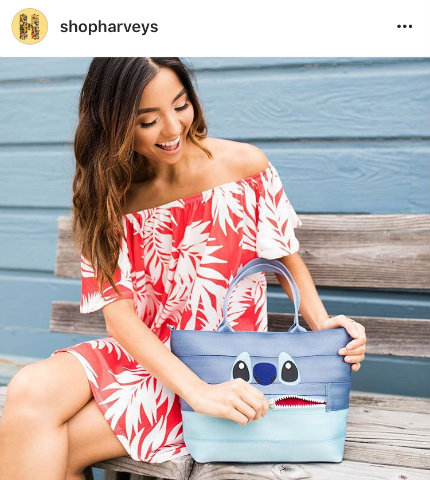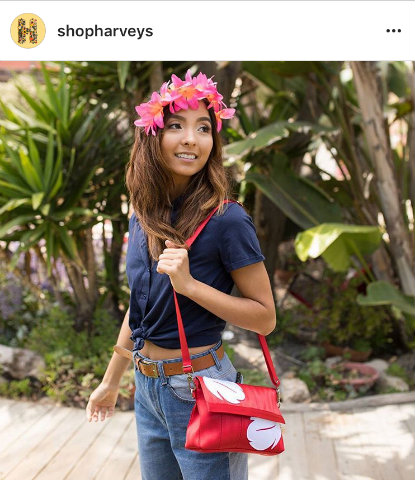 So far, the company has unveiled a mini streamline tote with a Stitch face (so cute!); a tote, coin purse and park hopper backpack with black belts and a pattern of the Stitch character, hibiscus flowers and the word "Ohana"; a red-and-white foldover bag in the pattern on Lilo's signature dress; and a purse charm with a tropical leaf, hibiscus flower, ukulele and the word "Ohana."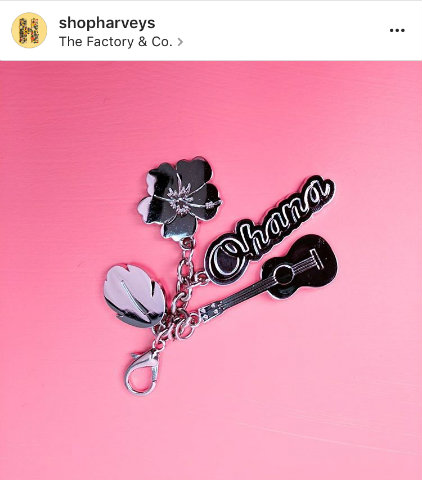 If you can't stop by the store, the collection will go on sale on the company's website at 8 a.m. PT Monday, June 26. If you have your heart set on one of these bags, be sure you're ready to shop at the start of the sale. Past Disney collections, such as 101 Dalmatians, Beauty and the Beast and The Nightmare Before Christmas, sold out within minutes.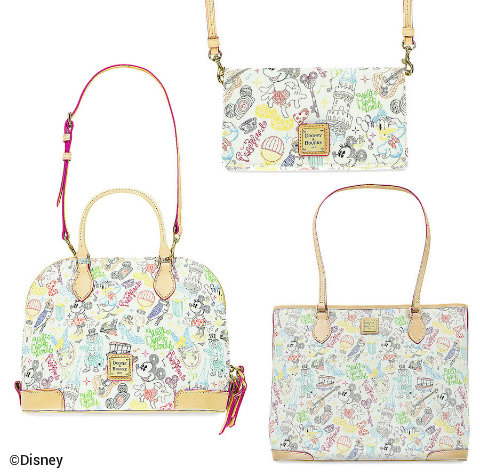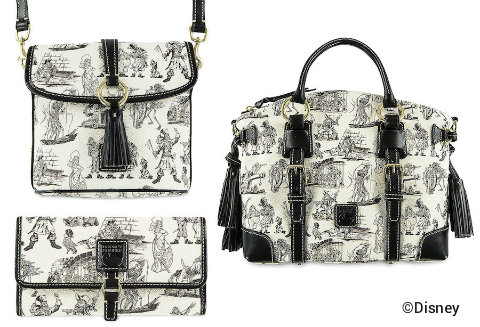 Finally, Dooney & Bourke recently introduced two new patterns and has two more debuting in July. The Walk in the Park pattern, which currently is available in the Disney Parks and on the app, appears on three silhouettes: tote ($268), a Zip Satchel ($268), and a Crossbody Wallet ($178). Plus, there is a MagicBand in the same pattern that sells for $48. Last month, a special bag in a new shape — the Mini Barlow ($248) — was sold only to Walt Disney World and Disneyland annual passholders. It sold out quickly, largely because of the first-ever Annual Passholder hangtag. A Dooney Pirates pattern also can be found on three silhouettes available now. Look for the Satchel ($298), Crossbody Bag ($198) and Wallet ($158). The bags feature tassels, which is unusual for Disney Dooneys.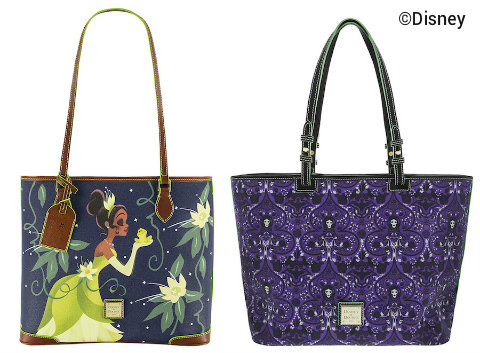 On July 22, the other two Disney Dooney & Bourke patterns will be released at a party at the Marketplace Co-Op in Disney Springs. (The Co-op opens at 10 a.m., but shoppers at other Dooney release parties have been known to line up hours beforehand.) Guests attending this launch party also will have the opportunity to meet Ian Ray, creative director for Dooney & Bourke, from 10:30 a.m. to 12 p.m. These collections also will be released at Disneyland on the same date.
One pattern features a large image of Princess Tiana from "The Princess and the Frog" on a tote bag ($268). The "Dream Big, Princess" collection also will have a Crossbody ($228) and a Foldover Crossbody ($178). The second Shopper Tote ($268) is part of a Madame Leota-themed collection inspired by the Haunted Mansion. This pattern also will come in a Lettercarrier ($198) and a Wristlet ($98).
After the store release, the new Dooney & Bourke bags will be available on the Shop Disney Parks app.
Are you excited about the new designer Disney bags? Tell us in the comments below.