Participants still on a runner's high from this past weekend's runDisney 2017 Princess Half Marathon Weekend might be excited to learn about two new opportunities from runDisney.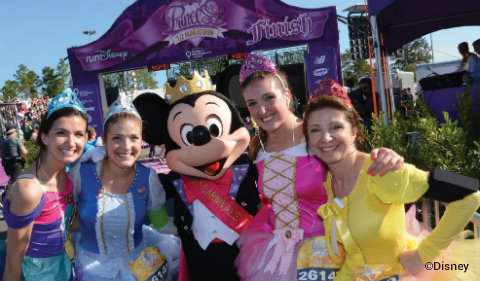 First, runners can receive guaranteed race registration for the 2018 Princess Half Marathon Weekend, which takes place February 23 through 26 and does not go on sale to the public until May 2. As anyone who is familiar with the crazy rush to register before races fill up knows, this is a valuable offer. Plus, 2018 is an anniversary year for several of the Princess races, which historically has meant special medals and merchandise and larger crowds. It will be the tenth anniversary for the Princess half and the fifth anniversary for the 10K and the Glass Slipper Challenge (the 10k plus the half).
To take advantage this offer, a runner must book a Magic Your Way Package, which includes a stay at a Walt Disney World hotel and theme park tickets, by March 5. That's Sunday, so you need to get to stepping if you want to know that you have a spot in the runDisney Princess races next year. (Participants will receive an email with instructions about how to register once they book their travel packages.)
Here are the prices for the 2018 Princess Half Marathon Weekend races:
Disney Glass Slipper Challenge — $340
Disney Princess Half Marathon — $195
Disney Princess Enchanted 10K — $120
Disney Princess 5K — $80
Kids Dashes and One Mile Run — $20 to $30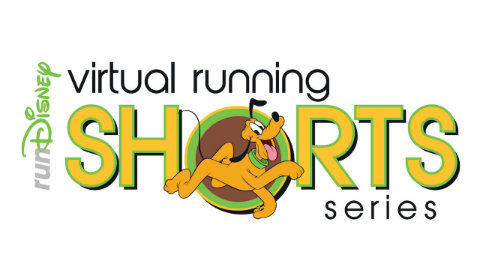 The second runDisney opportunity involves the return of the Virtual Running Shorts Series for the summer, and the races go on sale to the public on April 11. The series includes three 5Ks you can complete during specific time frames from whichever course you choose, whether that's through your neighborhood, on the treadmill or at your local park.
This year, the Virtual Running Shorts Series will have the Pet Alliance of Greater Orlando as its celebratory charity, meaning it can use the races as both a platform to create awareness and to raise funds for research.
Prices for the 2017 Virtual Running Shorts Series have not yet been announced, but last year each 5K cost $39 per person and the series challenge was $142. In 2016, each registration included a virtual bib and a Mickey finisher medal. The series challenge came with each of the individual medals plus a fourth medal and a tumbler.