Disney has launched a new app that allows kids to chat and connect with friends in new ways, while reassuring parents that the online community it is creating is one with safety in mind. Disney Mix is a free app that is aimed at children ages 4 and older.
The messaging app not only allows kids to talk online with each other, but it also gives them the ability to play games, make memes and share stickers — all within the app. Disney Mix users even can make their own custom 3D avatars that can be customized in an infinite number of ways including animations. Plus, kids can add Disney Channel, Disney XD and Disney Movies to their Friends List and receive the latest videos and photos delivered directly to them.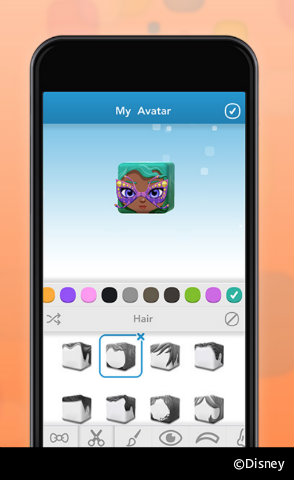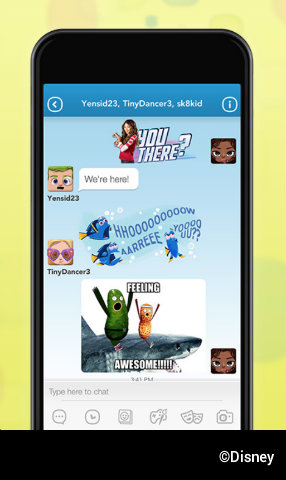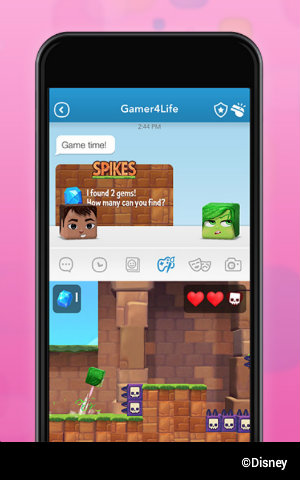 Remember Disney's Club Penguin? I know I do. For a time when he was younger, my son was quite infatuated with that virtual world. I think we still have all the stuffed Puffles and assorted penguin friends! Disney has said it is building on what it learned from that wildly popular website and community to create Disney Mix.
"Disney has more than a decade of experience in online communities for kids from Club Penguin and our other virtual worlds, and so we know what both kids and their parents want," Disney Interactive said in a statement with the app's launch.
"We also know that in order to have fun, kids and their parents, need to feel they are safe. So we've used the experience of the Club Penguin team while investing in new tools, moderation and educational resources. And just like Club Penguin, we're empowering the community to help us keep it safe by giving them easy ways to report bullying and other inappropriate behavior so we can address it quickly."
In practical terms, Disney Mix users must agree to community rules, which focus on not giving out personal information to people they don't know, keeping content clean and, of course, refraining from bullying other users. Kids who break these rules will be banned from the app.
To help enforce the rules, Disney Mix has filters in place to block inappropriate chat, language and personal information. Furthermore, users can report any conversation to Disney Mix moderators by clicking the whistle icon on the top of that chat thread. Also, kids can only chat with people they have accepted as "Friends," and they can remove friends at any time.
To create an account, users must be 13 and older or have their parents' permission. Disney Mix is available on iOS and Android devices, both tablet and handheld.