The Walt Disney Company announced during its quarterly earnings report on Tuesday that it is discontinuing the Disney Infinity video game. Some industry experts suspected as much when the company did not announce a new version of the game — Disney Infinity 4.0 — this year as it has done each year since the game debuted in 2013.
"We have two final retail releases coming, including three new characters from 'Alice Through the Looking Glass' later this month, and the 'Finding Dory' Play Set launching in June," wrote John Blackburn, Disney Infinity senior vice president and general manager, in a message on DisneyInteractive.com.
"From the beginning, Disney Infinity was built for you – our fans – and I wanted to take a moment to thank you not just for your support over the years, but for creating a community that made Disney Infinity more than just a game," Blackburn wrote.
Disney CEO and chairman Bob Iger said during the earnings report that the company will stop self-publishing video-game titles and instead license its characters to other production companies. That does not mean another company will assume the production of Disney Infinity, however.
The Wall Street Journal reported that Avalanche Software, the studio that developed the three versions of Disney Infinity, was closed and almost 300 workers were laid off.
When Disney Infinity was launched in 2013, it did well and Disney fans were really excited about collecting all the Disney figures. At D23, the mega convention for Disney fans held in Anaheim, Calif., that year, Disney Interactive gave attendees at its presentation a limited edition Sorcerer Mickey Mouse figure. Many of the 5,000 figures showed up on eBay and actually were selling for hundreds of dollars.
But don't expect that kind of frenzy on the secondary market with the announcement of the end of Disney Infinity. Iger reportedly said that the decision to cancel the game is tied to a $147 million second-quarter loss blamed on a surplus of unsold products.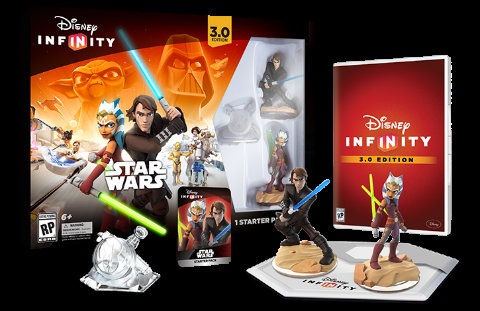 The strength of Disney Infinity is in its ability to allow players to create their own stories and solutions to obstacles. Disney Infinity is played with a console gaming system, physical characters and the Disney Infinity Base. Players can save the characters, vehicles, upgrades and gadgets they collect in their adventures in the virtual toy box. The toy box can be accessed at any time in the game to create one-of-a-kind experiences, even mixing items from the different movie franchises.
Multiplayer toy box expansion games allowed users to play with all of the Disney, Disney-Pixar, Marvel and Star Wars characters in their collections from Disney Infinity 1.0, 2.0 and 3.0. The enhanced toy box includes Toy Box Takeover (action-adventure) and Toy Box Speedway (kart racing).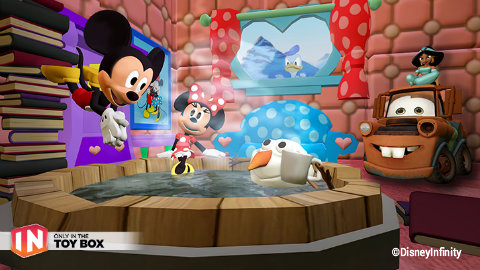 "Disney Infinity is the only game where fans can play with Disney, Pixar, Marvel and Star Wars characters together in one experience," James Pitaro, president of Disney Interactive, said in a press release.
Disney Infinity 3.0 is available on PlayStation4, PlayStation3, Wii U, Xbox One and Xbox 360 consoles, as well PCs and iOS and Android devices.
Are you a Disney Infinity Fan? What is your reaction to the news?