Contributing photographer Jason of disneygeek.com sends us these photos from his trip to the parks on Friday, December 18, 2015.
The final new Emporium window on Main Street USA has been unveiled and it features a scene from Aladdin. The scene starts off with the magic lamp.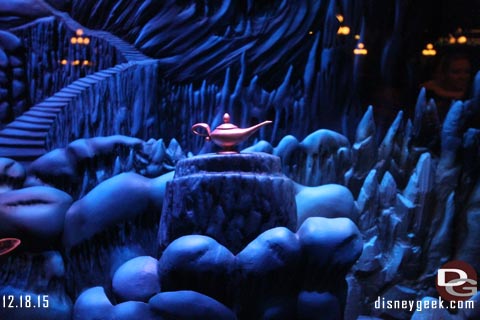 Aladdin approaches the lamp.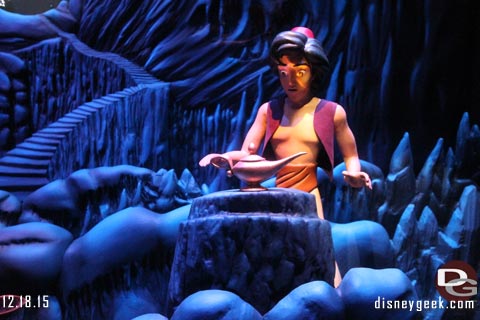 Jafar watches from the entrance to the cave.
Abu reaching for a jewel and Carpet trying to stop him as Aladdin rubs the lamp and the magic is released.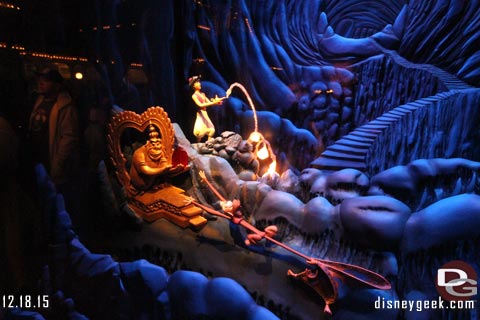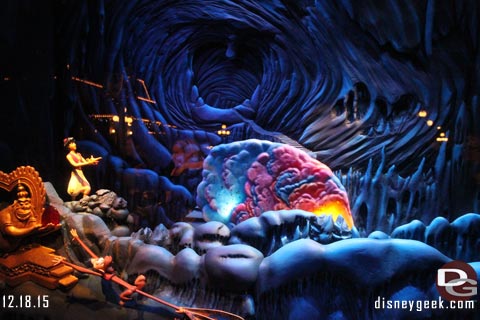 The Genie appears
Abu gets his jewel.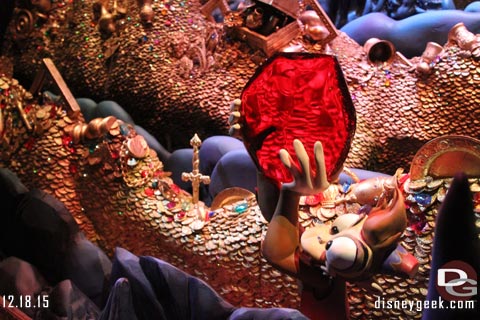 Video of the full sequence of the new Aladdin window.
Hope you enjoyed this highlight tour of the Disneyland Resort. For additional photos and details from this trip you can check out the full Disneyland Update I posted on my site, http://disneygeek.com Also be sure to follow me on twitter @disneygeekcom for pictures from the parks.