Contributing photographer Jason of
disneygeek.com
sends us these photos from his trip to the parks on Saturday, November 14, 2015. These pictures take a look at what's new around both Disneyland and Disney California Adventure this holiday season. For a more in depth look at all of the decorations and holiday festivities visit my full picture set on
disneygeek.com
Arriving at the Disneyland Resort the parking toll booth wreaths have blue bows.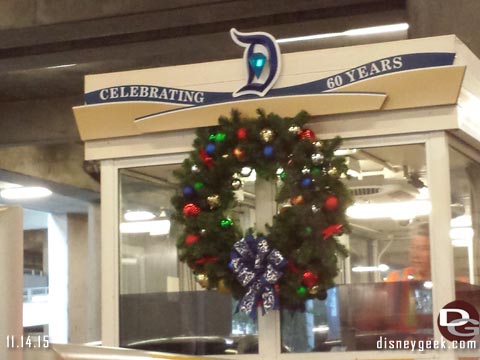 A Ghirardelli store has opened in Downtown Disney. This is only a temporary location.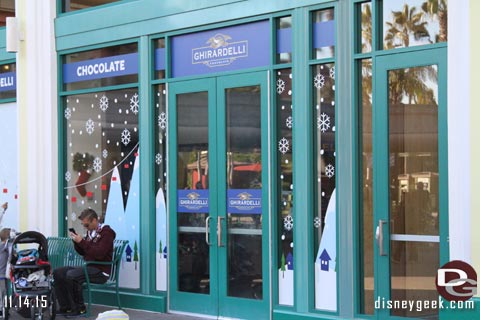 A look inside, it was not open for the day since it was only 8:30am when I walked by.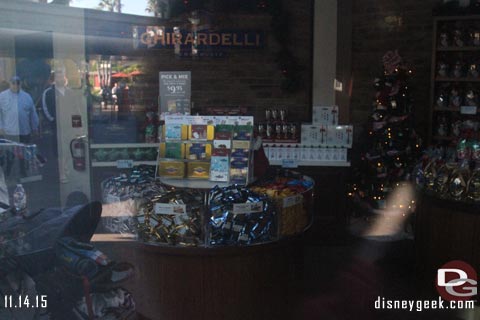 Grizzly Peak Airfield has received some decorations this year.
Notice the wind sock.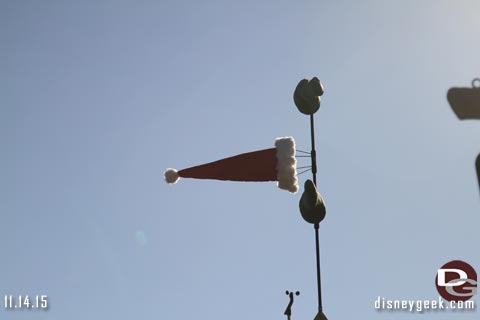 The large trees by the fire tower have been decorated too.
The lamp posts along the walkway to Grizzly River Run have decorations this year.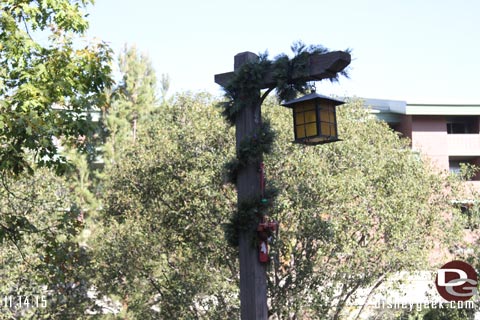 Over at Disneyland on the Jingle Cruise the African Veldt has more props this year including snowflakes, and plastic snowmen.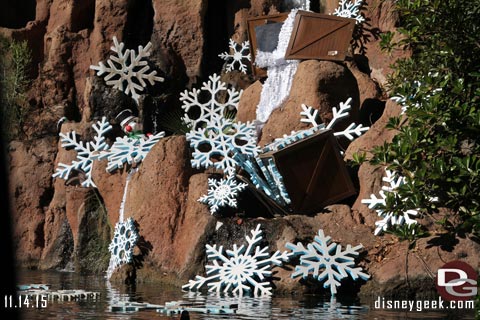 The Mint Julep Window has candy cane beignets this year.
Santa has been relocated to Critter Country taking over the Winnie the Pooh Meet and Greet Location.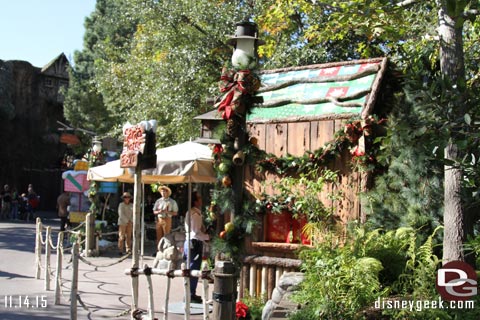 Winnie and Piglet are around in snow form.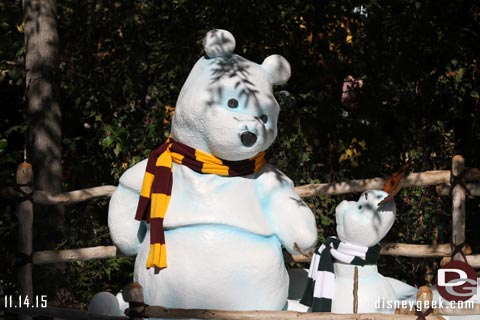 Santa in his new location.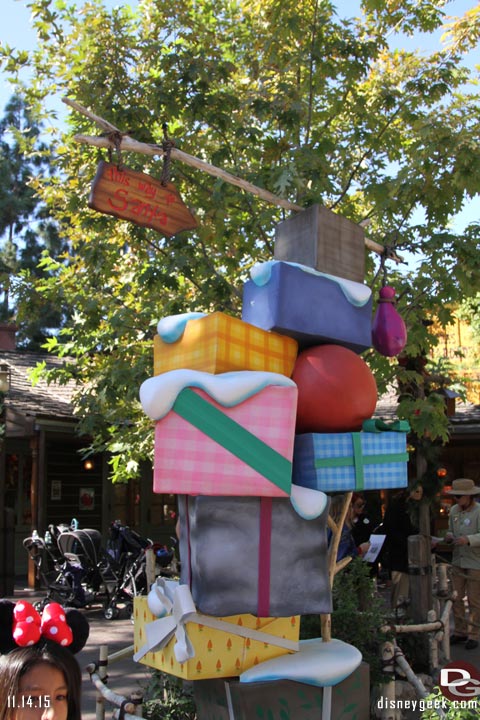 On Main Street USA the garland and wreaths all have blue ribbon and other diamond touches. Also no garland over the street this year or snow on Sleeping Beauty Castle.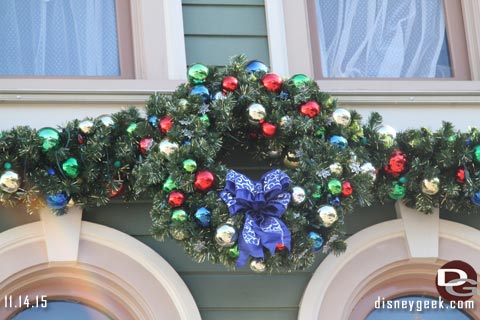 The Main Street Christmas Tree has blue ribbon and seemed like more blue ornaments this year.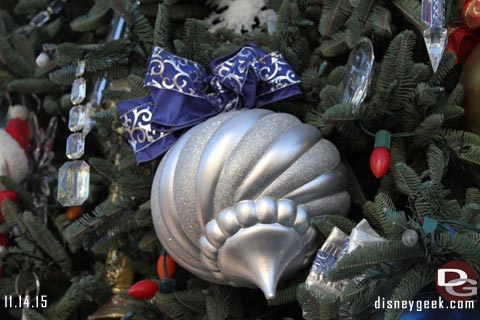 In "A Christmas Fantasy" parade the Green Army Men have taken over the Toy Factory float. The Pinocchio characters are no longer in the parade.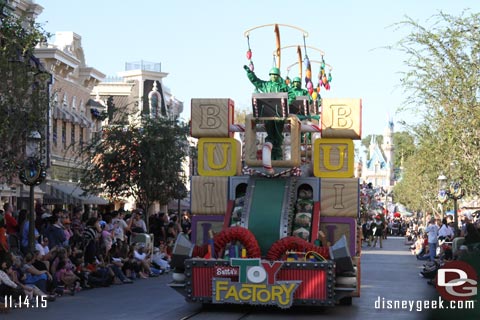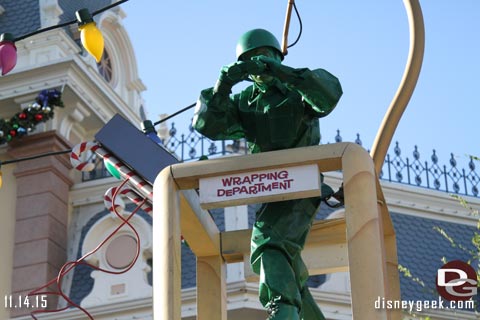 The Pacific Wharf at Disney California Adventure has new decorations this year.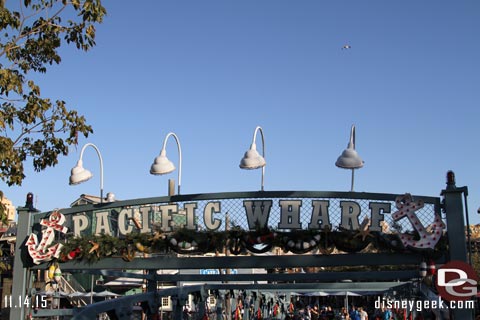 On the bridge leading into the area.
In the water a decorated buoy.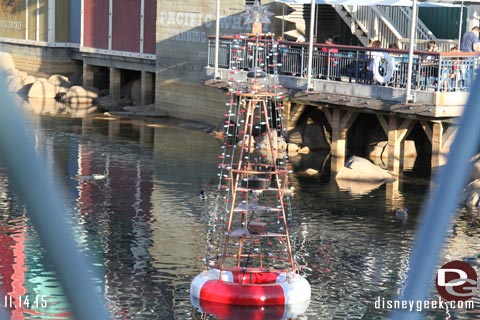 The Cocina Cucamonga Mexican Grill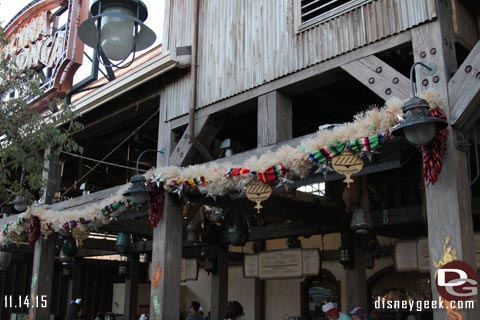 The Pacific Wharf Cafe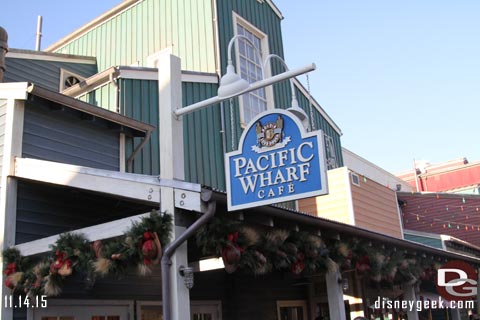 A closer look at the bread garland.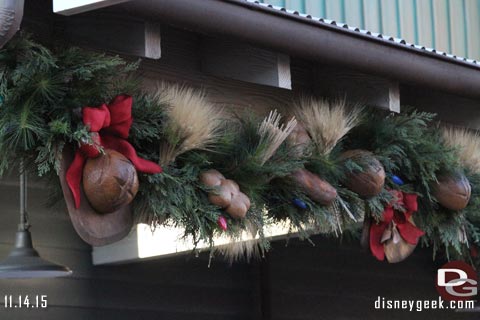 The Lucky Fortune Cookery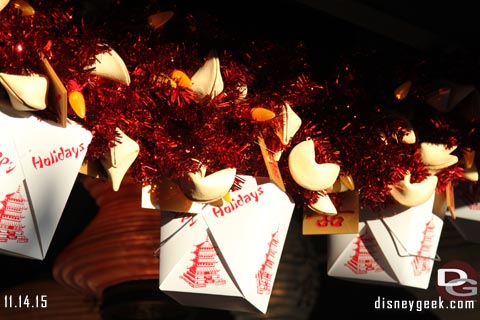 Hope you enjoyed this highlight tour of the Disneyland Resort. For additional photos and details from this trip you can check out the full Disneyland Update I posted on my site, http://disneygeek.com Also be sure to follow me on twitter @disneygeekcom for pictures from the parks.