During a visit to Saratoga Springs to learn about DVC, Disney Vacation Club, I was shown model rooms for Kidani Village before it opened. Alas, I did not buy in due to a lack of cash flow. Nonetheless, I was rather impressed with what I saw. Perhaps someday when my prince shows up.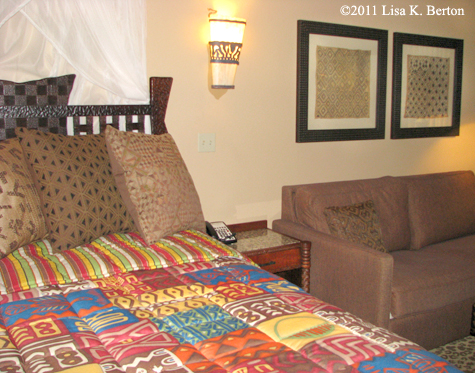 Kidani Village, the Disney Vacation Club portion of Animal Kingdom Lodge features very detailed and dark rich colors.
Disney Pic of the Week – Resort Rooms
Visit my Facebook page.