I recently wrote two blog series, one about Benches and one about Lampposts. My objective was to get people to notice that Disney puts thought and detail into everything they do. These blogs were well received. In fact, I even inspired one family to pick their own topic, ceilings, and they paid attention to this aspect of design throughout their journeys.
I received a number of comments from you, thanking me for opening up your eyes to the "little things." But there was one underlying theme in your remarks. You kept saying, "I've never noticed this before." So I decided to create a quiz to see just how observant you really are. But I didn't want to make it too difficult so I picked a subject matter that everyone is familiar with – Restroom Signs. Nature calls on us all while at Disney World and we MUST look for these signs in order to take care of business. So this quiz should be a snap for you all. (Yeah, right.)
Get a piece of paper and letter it A-Z. Then take a look at the pictures below and write down where you think the sign is located. I've only included the four theme parks in this quiz.
DO NOT SEND ME YOUR ANSWERS.
There are no prizes to win, no awards to be given out. This quiz is simply for your amusement. The answers will appear in tomorrow's blog.
By the way, if you enjoy this quiz, the Photography Bloggers post a new "Where in the World" photo every week to challenge your Disney knowledge.
Good luck!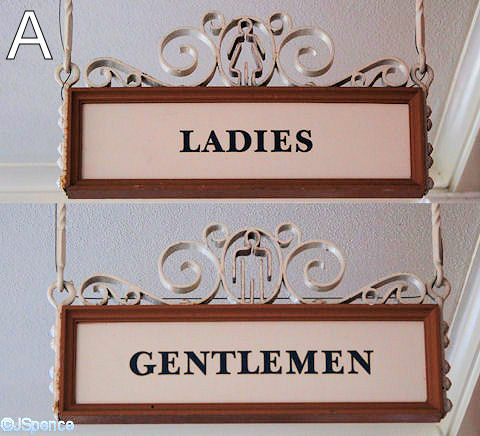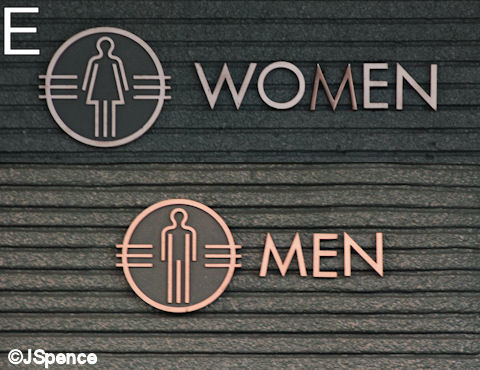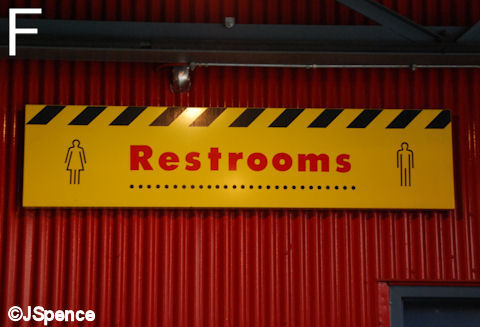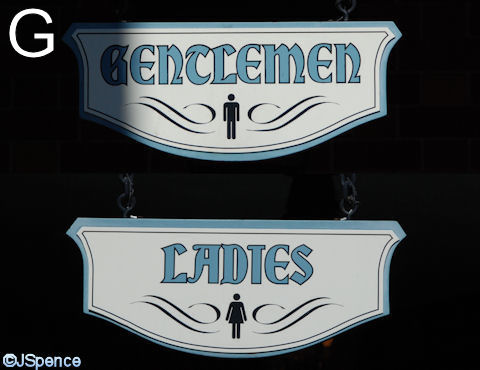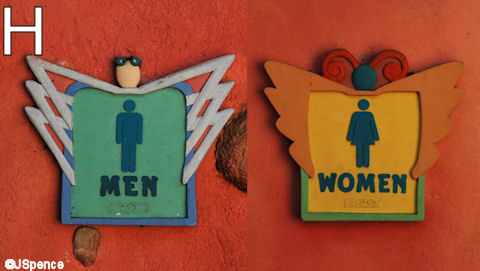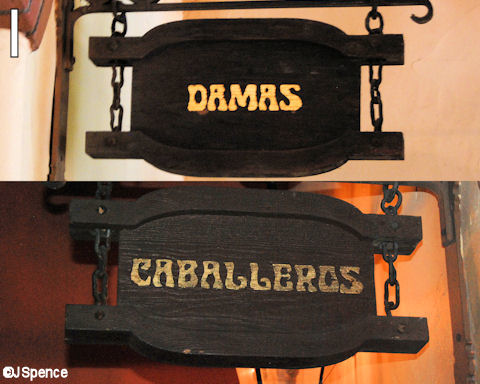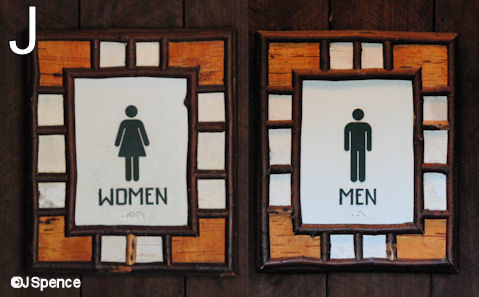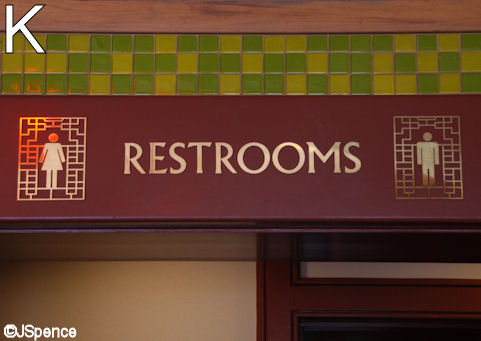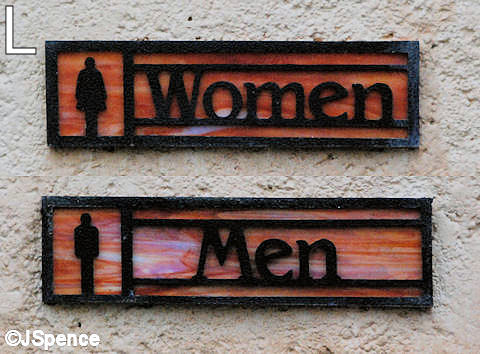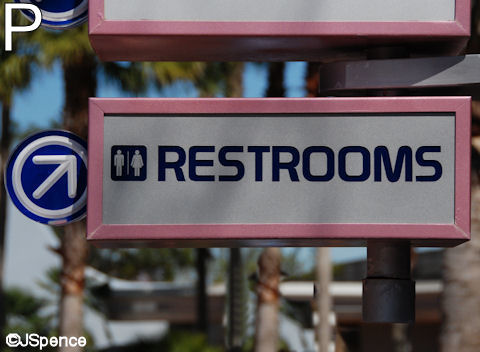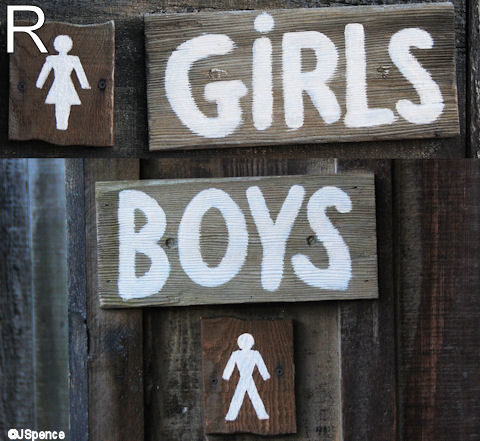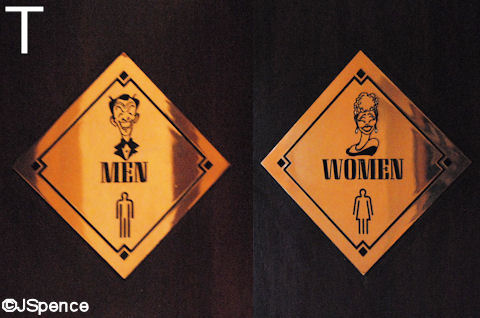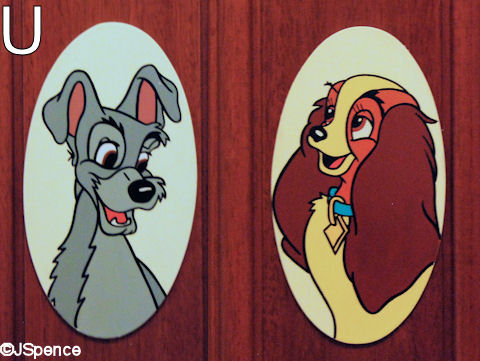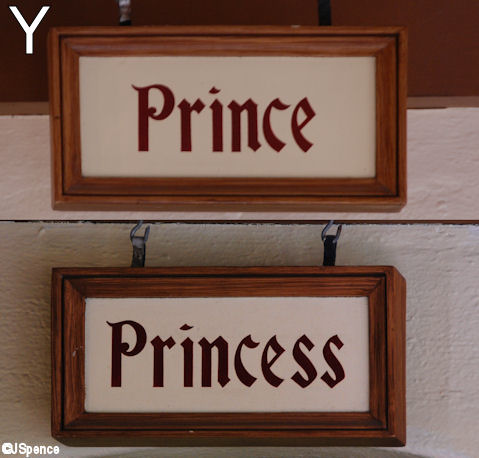 Check back tomorrow for the answers.