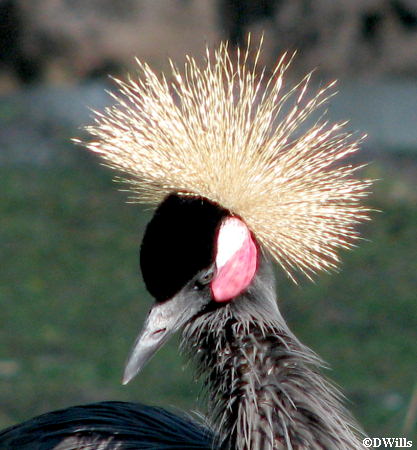 Whenever I am wandering around Animal Kingdom, I always try to look for new species or better yet, little babies. I've been pretty fortunate over the years to see a number of the park's offspring. I've seen baby elephants, giraffes, spoonbills, gibbons and this time a baby West African Crowned Crane.
It took asking several Cast Members before one was able to identify the bird for me. I had taken digital photos in the morning and then showed them to Cast Members during the day. When you have animal or bird questions, try to find a Cast Member in a green shirt. They are usually the ones who work with the animals. Although on the Pangani Forest Exploration and Maharajah Jungle Trek trails, the Cast Members will sometimes be in costume.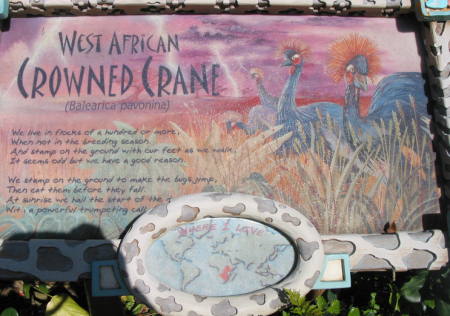 Here are some photos of the 6 week old male West African Crowned Crane. You can find him in the Discovery Island trails. He's various shades of brown. I was told he would develop his "crown" and turn colors as he gets older. The 2 adults were very close to him and seemed to be watching things very closely!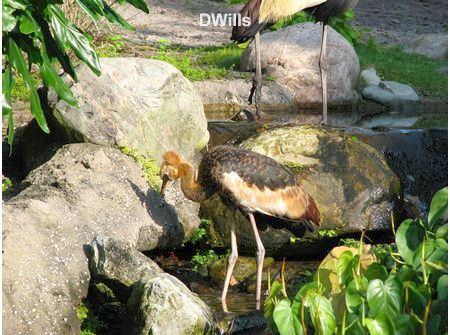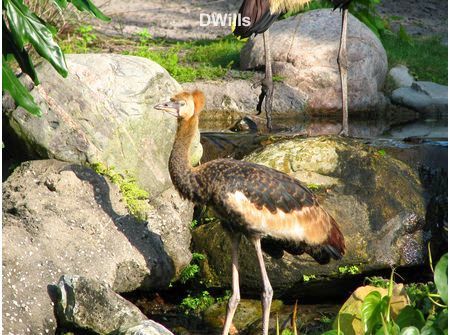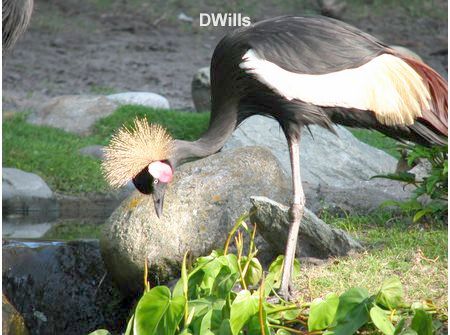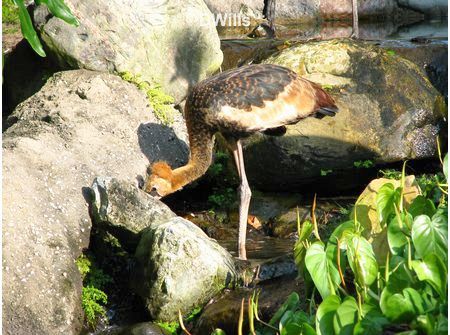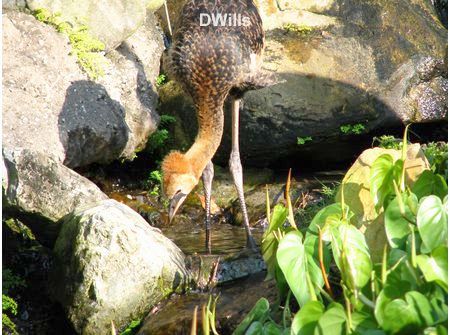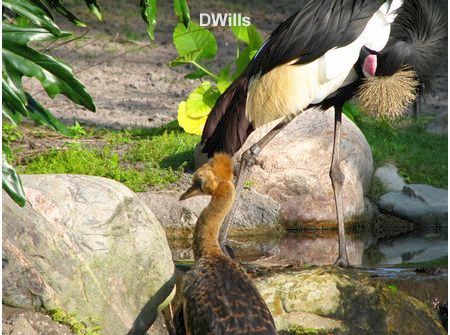 The sign in Discovery Island (photo above) says:
"We live in flocks of a hundred or more,
When not in the breeding season.
And Stamp on the ground with our feet as we walk,
It seems odd but we have good reason.
We stamp on the ground to make the bugs jump,
Then eat them before they fall.
At sunrise we haid the start of the day,
With a powerful trumpeting call."
The Field Guide to Disney's Animal Kingdom Theme Park says this about the West African Crowned Crane: "Balearica pavonia – Highly social, pair off usually for life, assume joint responsibility with their mate for offspring".
You also may be able to find the West African Crowned Cranes during your Kilimajaro Safari Ride.
Additional information can be found at the following website: