May 22, 2008
Port of Call: Cabo San Lucas
Weather: Cool, 70s, Partly Cloudy
Cabo was our favorite port in 2005 and once again it wins the honor!!! It's a picturesque, clean port with lots to see and do.
One of the most famous attractions is Los Arcos rock formations. If you stay port side on the Disney Magic, you will face them while in port. Actually, the Disney Magic tenders here meaning you take a smaller boat into the port.
Here are the photos as the Magic arrived in Cabo: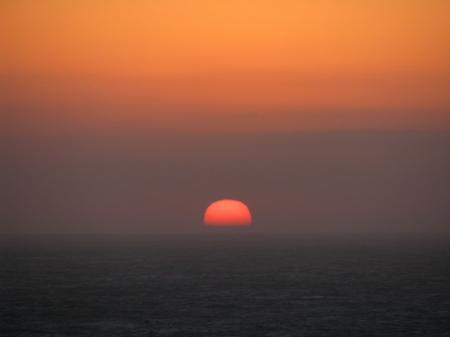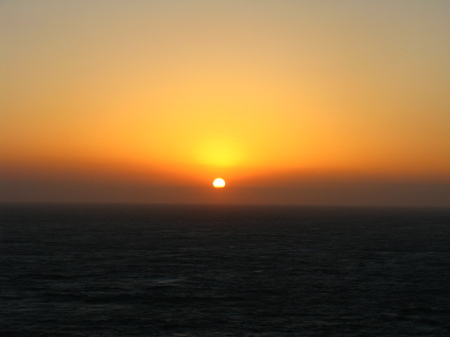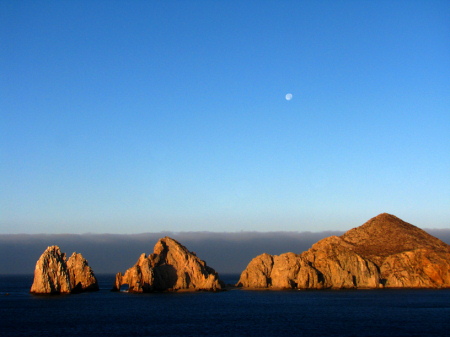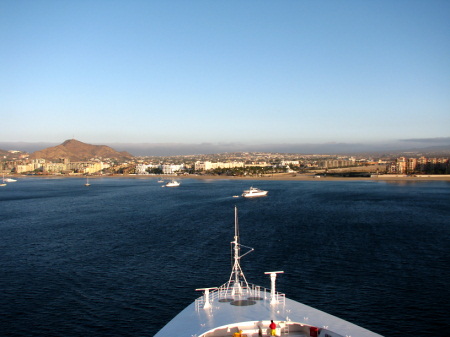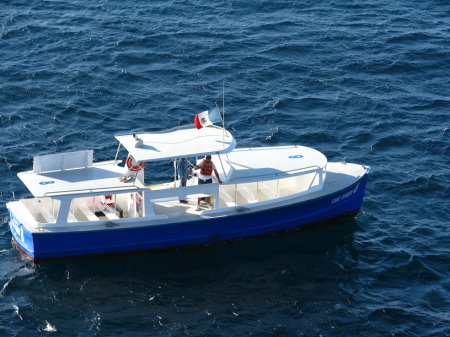 Our selected excursion was the Scenic Cruise and Harbor Drive, approximately 3-4 hours. Very easy, laid back excursion.
We boarded a catamaran to cruise around Los Arcos. Many photo ops were available. The crew also too pictures but they were $15 each for a 5×7. We decided at that price, our digital cameras did just fine. We all really enjoyed this 40 minute cruise. The one thing I did not care for was that smoking was allowed in certain areas of the boat. Because the boat was full of people, that didn't leave a separate area for the smokers.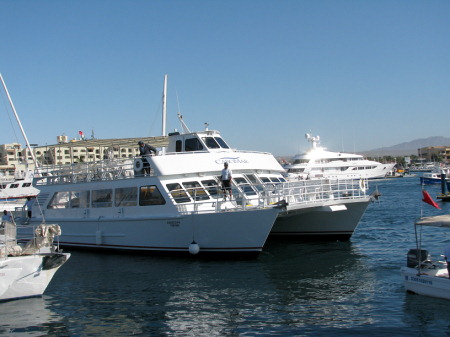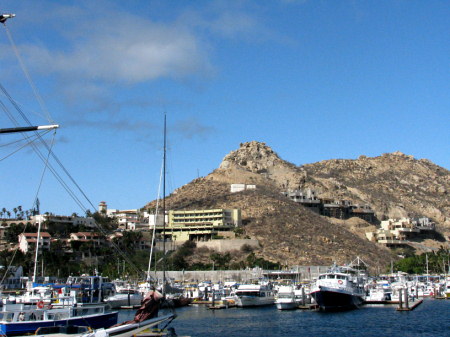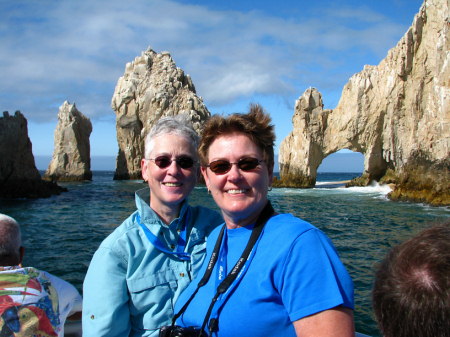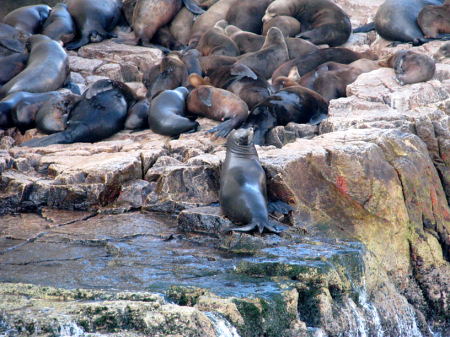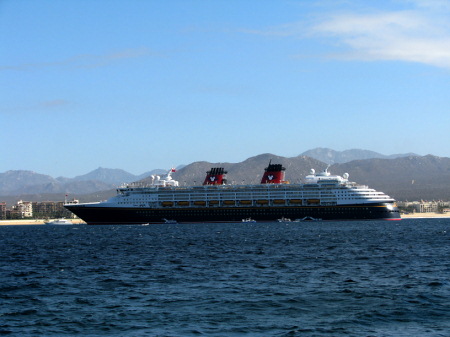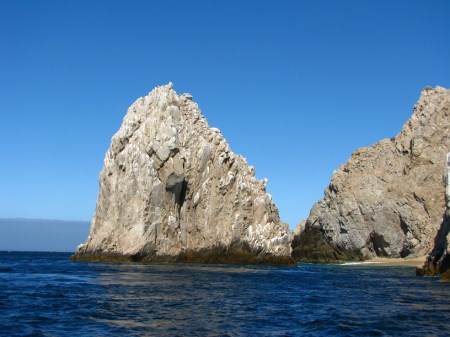 After disembarking the boat we walked about 5 minutes and boarded a bus to take us to the overlook location. We went to the Sunset de Monalisa Italian and Seafood Restaurant. The outdoor patio area was simply gorgeous. Lots of room to walk around and enjoy the amazing view of the Disney Magic and Los Arcos. We had about 40 minutes to relax here. No one really wanted to leave.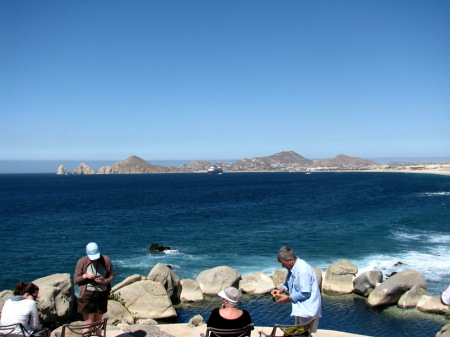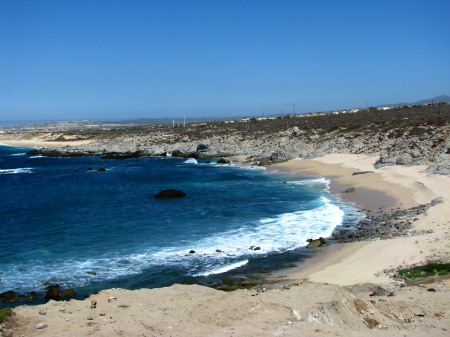 Once back in town, we wanted to eat at Cabo Wabo, unfortunately there was a long wait. Eventually our small group ended up at the Hard Rock Cafe. I passed on lunch and went back to the ship. It was a lovely 20 minute walk back to the port area. The tenders were quick and before I knew it was back on the Disney Magic.
We spent a leisurely afternoon doing the usual — nap, eat, relax LOL.
Tonight was pirate night and we had an awesome time dressing up and getting into the spirit of the night.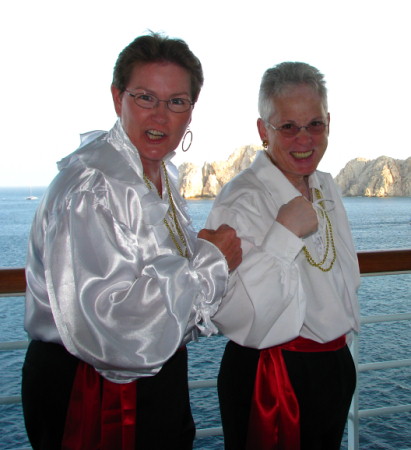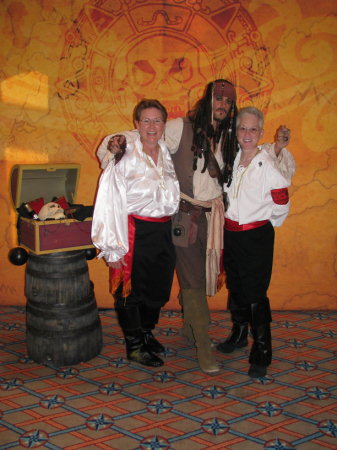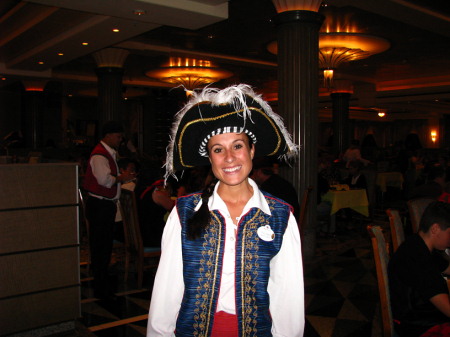 Our last port day has come to an end. It was bitter sweet becauce it means only 2 sea days and then we arrive in Los Angeles.
Are you on the cruise with us? Are you blogging? Send me your link!
Thanks for the email about this blog, keep it coming!
Follow my Panama Canal Cruise Blogs. Beginning entries at the top, for most recent entries scroll down.
Follow our journey on the DIsney Magic. The call sign is C6PT7
This link will show you in red dots where the Magic is. You can use the ZOOM in and out feature to get a better idea of where the ship is.
To see all cruise ships sailing click here. Then you can click on any area of the map to get a closer view.
Beci and Chris' Blog Panama Canal Blog.
Deb and Linda