Child Care FAQ
Simba's Cubhouse, Sandcastle Club and Lilo's Playhouse closed as of July 31, 2018.
PIXAR PLAY ZONE
A new, interactive experience for children ages 4–12 opened April 13, 2018, at Disney's Contemporary Resort. The Pixar Play Zone is an adventure-packed evening that features arcade games, visits with Disney•Pixar characters from the films "Toy Story" and "The Incredibles", dinner and more.
While the kids play, parents can enjoy their own getaway throughout Walt Disney World Resort.
This new experience is a pilot program that takes place nightly from 5 to 10:30 p.m.
Show Director Tony Giordano shares more about the experiences: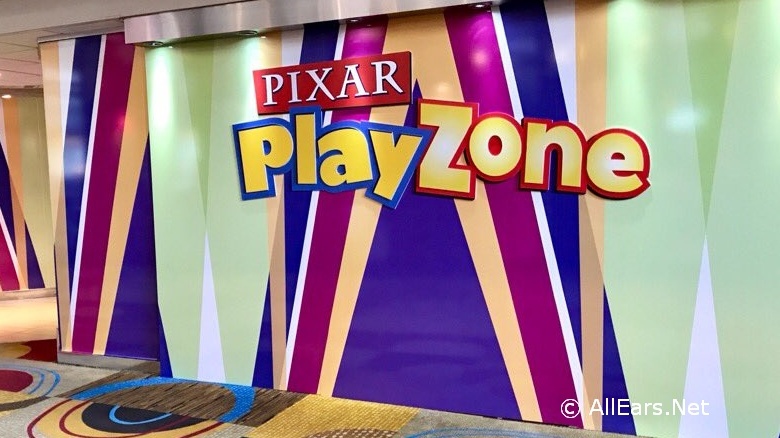 Pixar Play Zone encompasses several elaborately themed spaces:
— The Living Room has Space Ranger Training, where kids learn what it takes to become a Jr. Space Ranger of Star Command, including how to master the call of the Space Ranger, "To infinity and beyond!"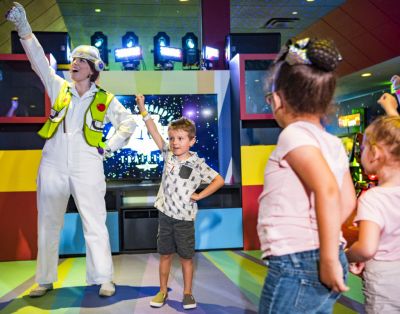 Then, Woody and Jessie will show them the ropes of the Wild West during Woody's Roundup — complete with a sing-along for a rootin' tootin' good time.
Bonnie's Play Room has Radiator Springs Racetrack, where youngsters can build their own racecars and send them down a soapbox derby racetrack in the Piston Cup Derby Races.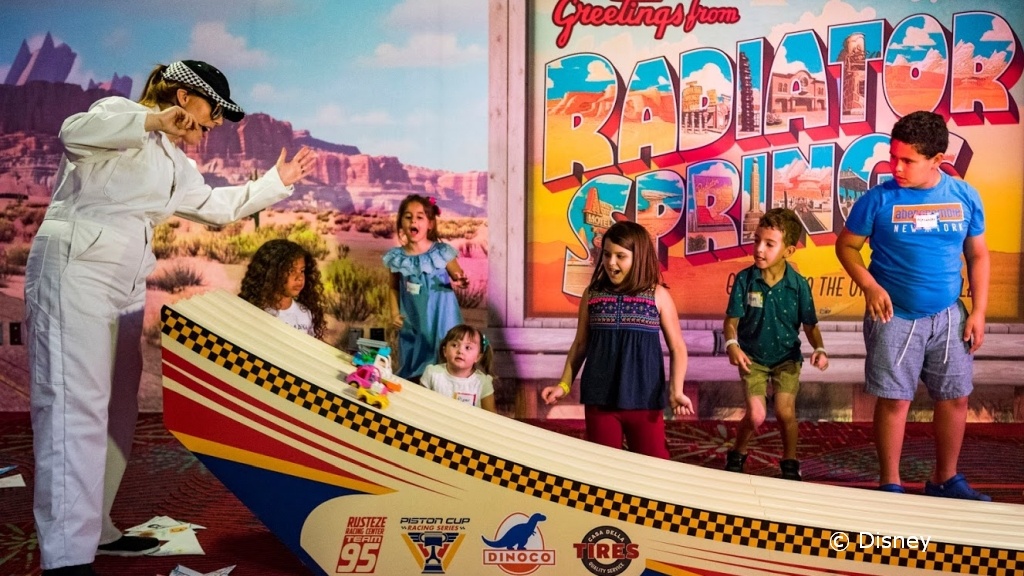 The evening ends with an Incredibles Super Dance Party during which kids can dance with Mr. Incredible and Mrs. Incredible.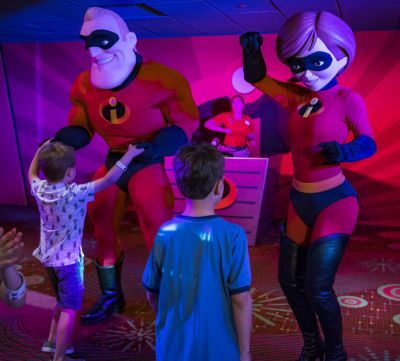 Doors open for registration at 5 p.m. nightly. Children must be toilet-trained. Activities and entertainment are subject to change.
COST: Pixar Play Zone costs $65 plus tax per child.
Availability is limited and reservations are strongly recommended. You can reserve a spot by calling 407-824- KIDS (5437).
---
Walt Disney World resort hotels closed all of their child care facilities as of July 31. 2018, with the exception of the Pixar Play Zone described above.
However, on Disney property, although not a Disney-operated resort, the Walt Disney World Swan and Dolphin Hotel operates Camp Dolphin.
Walt Disney World Swan and Dolphin Hotel
Camp Dolphin
located on the first floor near the Dolphin Health Club
(407) 934-4000, ext. 4241
Age: Child-care is provided for children age 4, if they are potty-trained, through age 12.
Hours: 5:30 p.m. – midnight
Price: $15 per hour, per child (two-hour minimum).
Activities: Arts and crafts, video games, a visit to the Dolphin game arcade and Disney movies.
Meals: Counselors take the kids to nearby Picabu restaurant, where the meals they have pre-selected from a menu of traditional kid favorites, such as cheeseburgers, mac and cheese, chicken fingers and hot dogs, are served. Then, they are treated to ice cream from The Fountain shop.
Reservations are required. Call 1-407-WDW-DINE (939-3463).
What if I'd prefer to have a babysitter come to our room?
Disney recommends:
Kid's Nite Out
(407) 828-0920, 8 a.m. to 9 p.m., 7 days a week
Kid's Nite Out Caregivers are at least 18, are insured and bonded, have hands-on training and child-care experience, including child/infant CPR and basic first aid. They will provide one-on-one in-room child care in a Walt Disney World Resort room, and will provide a variety of activities, including reading, coloring, or games. A sitter can also be hired to accompany children to area attractions (with the exception of water areas) or act as father's/mother's helper. Kid's Nite Out also plans and works children's parties, camps, and children's theme conventions.
Children ages 6 months to 12 years are eligible. Kid's Nite Out also cares for children with special needs. — call for details.
Hours: Available 24 hours a day, 7 days a week at all Walt Disney World Resorts

Rates: One child = $18 per hour; two children = $21 per hour; three children = $24 per hour; four children = $26 per hour. For five or more children, please call 1-800-696-8105.
There is also a $10 transportation fee.
*After 9 p.m. an additional $2 per hour premium. Cancellations require a 24-hour advance notice. Advance reservations are required. Holidays and special events require an additional premium. Rates are subject to change.
If you have comments or tips to share with others about childcare options at or near Walt Disney World, please post in our Rate and Review Area.