Walt Disney World Chronicles: We Wants the Redhead!
by Jim Korkis
Disney Historian
Feature Article
This article appeared in the October 3, 2017 Issue #941 of ALL EARS® (ISSN: 1533-0753)
Editor's Note: This story/information was accurate when it was published. Please be sure to confirm all current rates, information and other details before planning your trip.
For Walt Disney World fans, the controversial announcement came earlier this year that an iconic scene in the Pirates of the Caribbean attraction was to be changed in all three Disney theme parks (Disneyland, Magic Kingdom, Disneyland Paris) that housed it.
For 50 years, since 1967 at Disneyland, guests have drifted by a scene in which intimidating pirates are holding female captives (some noticeably distraught by their predicament) from the local town tied together with a rope and putting them on the auction block. A huge banner above their heads proclaims, "Auction. Take a Wench for a Bride."
In July a big change was made at Disneyland Paris that will be duplicated at both the Magic Kingdom and Disneyland in 2018.
No longer will the women be auctioned off. The banner will be changed to read, "Auction. Surrender Ye Loot." One of the most distinctive women in the scene, a self-assured redhead in expensive finery who daringly lifts her skirt to proudly show her ankle, will become a musket-carrying pirate helping to oversee the surrender of the town's "loot" and auctioning it off to her fellow pirates.
Of course, the attraction has seen several changes over the decades, including the continued inclusion of characters from the popular Disney film franchise beginning in 2006. In particular Captain Jack Sparrow himself has been added and appears multiple times. Some feel it changes the tone of the attraction's story.
For example, originally, a frightened young girl peeked out of the barrel situated next to an obese, drunken pirate who used to say: "It's sore I be to hoist me colors on the likes of that shy little wench." When the old pirate subsequently asked guests to, "keep a weather eye out… I be willing to share, I be," there was certainly no mistaking his creepy intentions. Now it's Jack Sparrow who pokes his head out of the barrel as he attempts to catch a glimpse of the old pirate's map.
In 1997, Disney redesigned a scene right after the famous auction scene in which pirates were chasing women. In fact, Imagineer Alice Davis has said that she had the machinists build some special contraption so that during the chase scene, "when the girls were running, their bosoms would bounce!" The scene was changed so that the pirates looked to be chasing the women for the trays of food they carried, substituting the sin of lust for the sin of gluttony.
About the auction scene, Kathy Mangum, senior vice president of Walt Disney Imagineering, has stated: "Our team thought long and hard about how to best update this scene. Given the Redhead has long been a fan favorite, we wanted to keep her as a pivotal part of the story, so we made her a plundering pirate! We think this keeps to the original vision of the attraction as envisioned by Marc Davis, X Atencio and the other Disney legends who first brought this classic to life."
As the controversy raged about changing a classic attraction, the last personally supervised by Walt Disney himself, the late Marty Sklar, former vice chairman of Walt Disney Imagineering who worked alongside Walt Disney for many years, said, "Pirates of the Caribbean has always represented great Disney Park storytelling; it has set the standard for the theme park industry for half a century. But it's a story you can continue to add fun to, with great characters in new 'performances.' That's what the Imagineers have done with this new auction scene – it's like a theater show with a new act."
Of course, the attraction was never meant to be historically correct. It was meant to capture the spirit and romance of piracy as depicted in novels and movies like Errol Flynn's Captain Blood (1935), which writer X Atencio admitted to using as a reference. It is doubtful that pirates ever auctioned off women. It is more likely they simply took whatever they wanted, whether it was loot or physical female companionship, often by force. However, even though sexual slavery has existed for centuries, it recently has become a more prominent issue. Some claim that the attraction shows tacit approval of such an action, even if it is cloaked in the aura of fantasy and the pirates get their tragic comeuppance without enjoying their spoils before the end of the ride.
Others claim that it was never an issue and that leaving the scene as it is can be a starting point for conversation about the worldwide atrocity of human trafficking.
Disney Legend Alice Davis (wife of Imagineer and Disney Legend Marc Davis) was responsible for costuming the audio-animatronics characters for the attraction, which was originally planned to be a walk-through experience with glassed-in tableaux that would light up as guests passed. I have been fortunate to have interviewed Alice and her husband and want to share some of her memories of the infamous Redhead.
In the early days, she and her team of four costumers would go through the Pirates attraction each morning and check the costumes and adjust the wigs and with their own make-up kits applied make-up to each of the human figures like the Redhead and then powdered them so they looked more realistic. Today, Disney merely paints the faces.
"I had done the costumes for 'small world,' so I like telling people that I graduated from sweet little children to dirty old men overnight," laughed Alice. "The Redhead was a chore for many reasons. People forget that they are just mechanical figures, which is flattering, but in reality they present problems. Like the other figures, she was made out of a very strong, clear plastic. They would sculpt the figures, make the molds and cast them, but would need to do things like cut out sections so they could do certain movements. Inside that plastic mold would be the pipes and wires for the hydraulic systems. It was a mess.
"To make the Redhead work the way Marc [Davis] designed it, they cut the plastic off right underneath her bust and at the top of her hips. From the area below her bust to her hips the only thing there was a two-inch tube holding her up straight. She's all just hollow inside there. With costuming, especially these audio-animatronics, it is all about what the audience sees. It is an illusion.
"So there was this big gap there. I had been a girdle designer so that was very helpful with solving this issue. I knew elastic materials and how to work with them. I made a corset that attached the bottom of the bust to the hips and formed her waist and gave her that striking hourglass figure. I used grippers to hold the corset in place and had plastic stays that were strong enough to twist and bend for 16 hours a day, every day for years. Even then, I had to make sure that the material wouldn't get caught between the moving pieces at a joint. I lined everything with either taffeta or satin so it would slide over the surface of the plastic. That original dress lasted forever, I am proud to say. In those days we took the time to create quality that would last."
Before Walt's death, a full-sized mock-up of the auction scene was set up in a WED (Imagineering) warehouse in Glendale. A dolly with a chair on it was rigged up so that Walt could be pushed through at two feet per second (the approximate speed of the boats). Walt had already examined the model and made his comments. He had shown part of the model to audiences and first Disneyland Ambassador Julie Reihm on his weekly television show, The Wonderful World of Color, in the January 1965 episode "Disneyland 10th Anniversary". It was more than 40 feet long.
Something that may not occur to guests is that the Redhead is distinctly different from the other animatronics in the scene. She is the only female with the color red, and all that red is meant to suggest something. Her clothes are more expensive, emphasizing a pronounced bust. Her hat is very stylish. She wears more make-up. She even originally had a beauty spot on her right cheek. She doesn't reflect any of the awkwardness or fear of her fellow companions. Even the auctioneer has to reprimand her, "Strike yer colors, ya brazen wench! No need to expose yer superstructure!"
Based on Davis' original research and early sketches, she is obviously a popular and well-off lady of the night, the town prostitute, who is well aware of what her fate might be and is already negotiating to get top dollar, realizing that she is much smarter than whoever purchases her. She is not a victim. In fact, she realizes that the drunker these unsavory scoundrels get, the more in control she can be of the situation, even to the point of being able to escape. In fact, Marc told me that he believed that after she was sold, she became a pirate herself and took over the ship. He suggested that the eye-patched woman wearing a pirate hat in the painting over the bar in the early part of the attraction was what happened to her in later years.
However, the Redhead's costume in the new scene is much more demure than real-life female pirates Anne Bonney and Mary Read. By the way, Marc also did a concept sketch of those two enjoying a treasure chest of riches while their crew grumbles over their own meager shares.
What did Walt think of the auction scene? Marty Sklar once told me that Walt was excited about the new audio-animatronics, especially the auctioneer figure, and what could be done, so he was probably oblivious to anything other than the technological craftsmanship. He had initially expressed some concerns to Imagineer Claude Coats about whether the scene was appropriate, but it was pointed out that the pirates could have just grabbed these women already. The scene was purposely staged with humor so that the men seemed like raucous boys rather than threats. By putting up the banner to buy a bride, it transformed them from licentious reprobates to lonely men who couldn't get a wife on their own. Some of the less attractive women even seem eager to being bought by a pirate. Whether any of this alleviates anything in this day and age is debatable.
At this point, all the debate in the world won't change anything. Disney has already committed to the change and for new generations, a more modest Redhead who doesn't seem to want to be wanted will be the new tradition.
= = = = = = = = = = = = =
RELATED LINKS
= = = = = = = = = = = = =
Other features from the Walt Disney World Chronicles series by Jim Korkis can be found in the AllEars® Archives.
= = = = = = = = = = = = =
ABOUT THE AUTHOR
= = = = = = = = = = = = =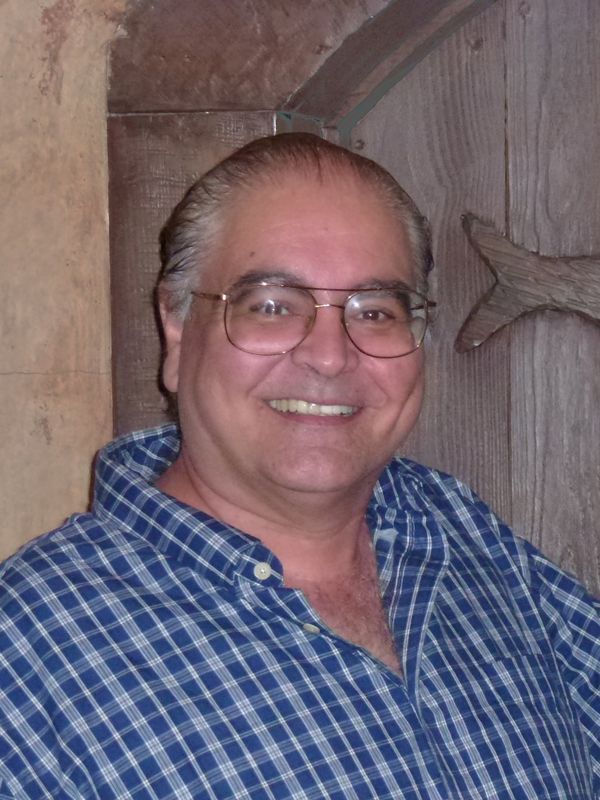 Disney Historian and regular AllEars® Columnist Jim Korkis has written hundreds of articles about all things Disney for more than three decades. As a former Walt Disney World cast member, Korkis has used his skills and historical knowledge with Disney Entertainment, Imagineering, Disney Design Group, Yellow Shoes Marketing, Disney Cruise Line, Disney Feature Animation Florida, Disney Institute, WDW Travel Company, Disney Vacation Club and many other departments.
He is the author of several books, including his newest, Secret Stories of Disneyland, available in both paperback and Kindle versions.
-o-o-o-o-o-o-o-o-o-o-o-
Editor's Note: This story/information was accurate when it was published. Please be sure to confirm all current rates, information and other details before planning your trip.