Tag: star wars: galaxy's edge construction pictures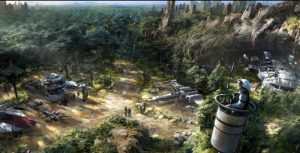 We got to visit Disney World's Star Wars: Galaxy's Edge in Hollywood Studios! Learn about our visit here!
There are some brand-new construction walls in Hollywood Studios in the area around the current Star Wars attraction, Star Tours: The Adventures Continue, Tatooine Traders shop, and nearby restrooms. See what the walls are for here!