Tag: disney's hilton head island resort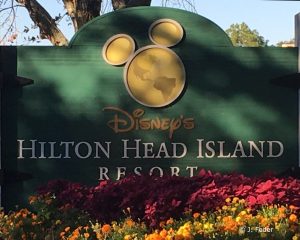 Disney's Hilton Head Island and Vero Beach Resorts are closed due to Hurricane Dorian. Learn more here.
As a result of the impact of Hurricane Florence on the east coast, Disney's Hilton Head Island Resort has extended their closure. Currently, the Resort is closed through Wednesday, September 19. Their website indicates that guests should check back for updates. The AllEars.Net Team continues to send their thoughts and best wishes to all impacted by Hurricane Florence.
The only thing better than a golden retriever is a Disney golden retriever. Have you seen the lovable Dug in the Disney-Pixar animated movie, "Up"? Those stereotypical behaviors that prompt us all to laugh are rooted in the reality of the breed's gentle and friendly characteristics, which are a perfect complement to the Disney brand.