2017 Epcot Food and Wine Festival
Review
Mediterranean Food and Wine Pairing
September 25, 2017
1 p.m.
Spice Road Table
Morocco Pavilion, Epcot
Review by
Elizabeth Brown
AllEars.Net Guest Writer
We arrived at Spice Road Table at 12:50 and checked in at the podium. Each guest was welcomed with a flute of sparkling wine. We waited in the bar area until 1 p.m., then we were seated in the dining room. The seats were not assigned, but the servers helped everyone find a spot.
Certified sommelier Ralph Javar hosted the event and spoke about the wines we enjoyed, which were all from Spain. We each had three glasses of wine – one white, one rose, and one red. He encouraged us to first look at the color and clarity of the wine, then gently swirl the glass and smell the wine. We learned that by moving our nose across the glass we could detect different aromas than by just sniffing it while holding the glass still.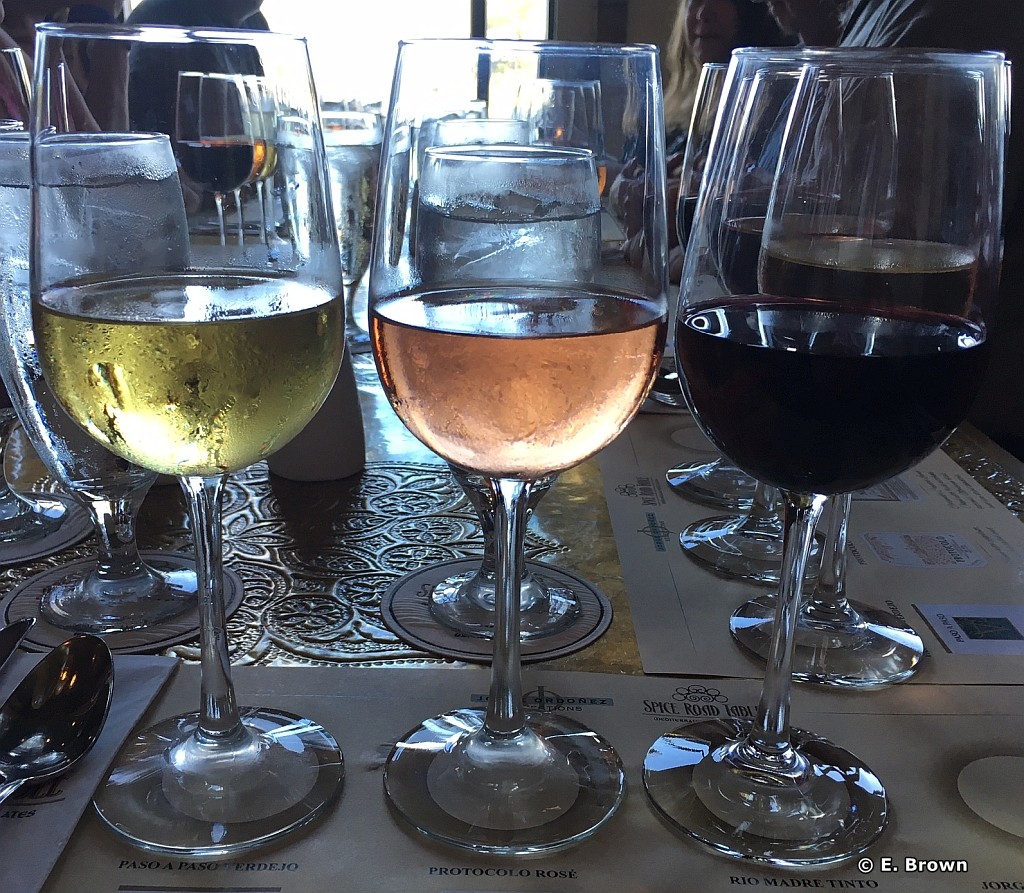 We then tasted each wine as the servers presented the dish for that course.
The first course was rock shrimp with fresh corn, plum tomatoes, garlic and ouzo lemon butter. The rock shrimp was served in a lovely, creamy broth and was paired with Paso a Paso Verdejo white wine. The shrimp was delicious, and matched perfectly with the wine. We were encouraged to try the wine, then the food, then both together to see how the wine enhanced the flavor of the shrimp.
The second course was spicy tuna with eggplant, zucchini, capers salad and basil oil. The tuna was sliced in a medallion fashion, paired with Protocolo rose. We learned that rose can be produced by blending red and white wines, or by pressing red grapes and processing them the way a white wine would typically be produced.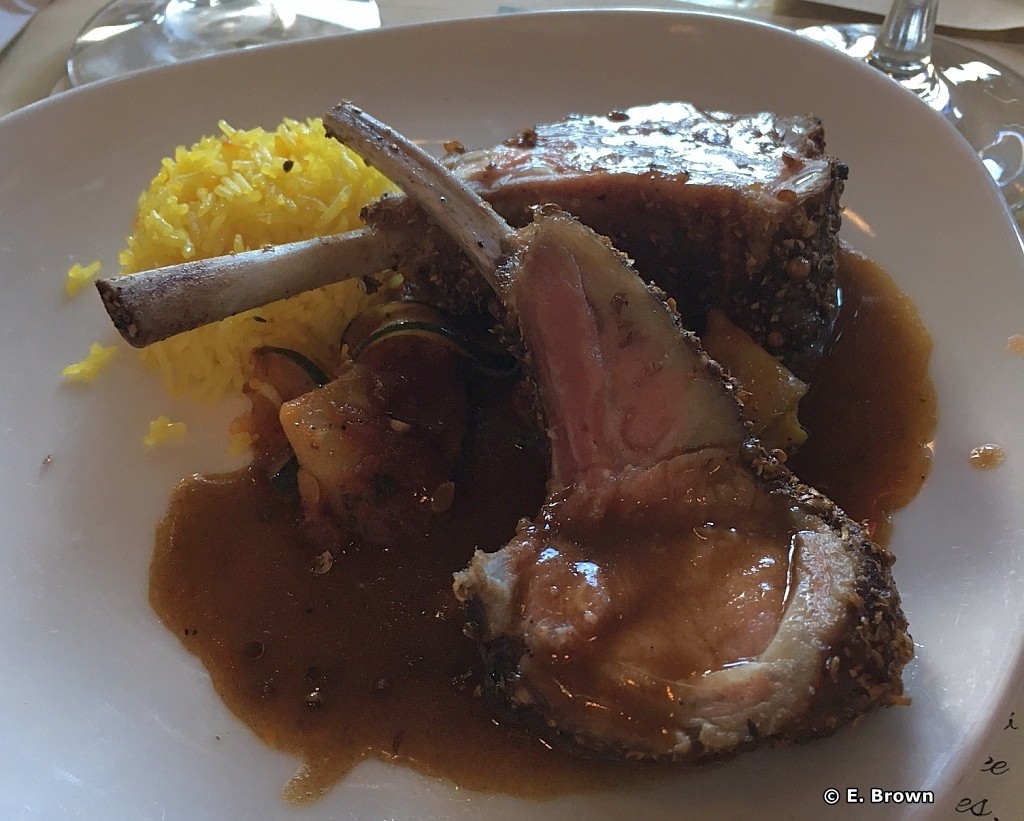 The third course was tender coriander crusted lamb chops with fresh artichoke bottoms, Moroccan olives and sun-dried tomatoes. It was paired with Rio Madre Rioja red wine, followed by a dessert of chocolate baklava and a small pour of sweet muscat dessert wine.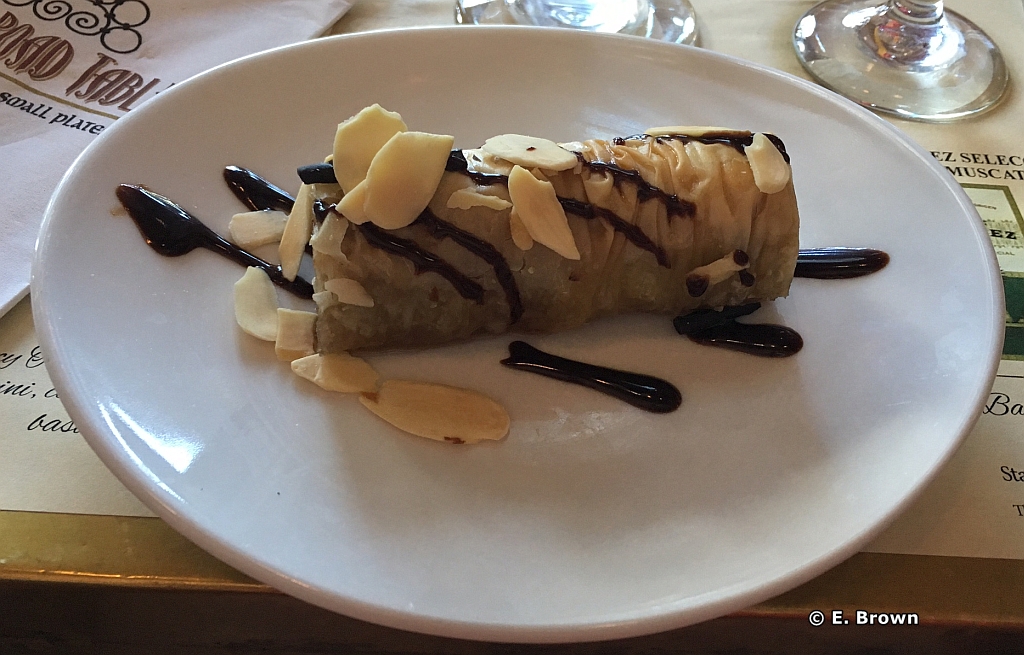 We had a terrific time chatting with our table mates and learning about the different wine varieties and the way the wine pairings enhance a meal. Ralph also visited each table to answer questions. We would definitely recommend this event!
It is offered during the festival on Mondays and Wednesdays from 1-3 p.m., $65 per person plus tax.