THEME PARKS
General Info
At a Glance...
At a Glance...
Parades and Shows
Remember...
Dreams Come True
January

February

Spring
Easter
May

June
July
August
September
October
November
December
--A Christmas Fantasy Parade
--Candlelight Processional
New Year's Eve
Archives
OTHER THEME PARKS
Limited Time Magic
Disneyland Resort
The 2013 Disney Parks Celebration is Limited Time Magic!
Limited Time Magic features unexpected experiences with an extra sprinkle of Pixie Dust at Disneyland Resort and the Walt Disney World Resort that'll appear for a "limited time". The Limited Time Magic may include special entertainment, events, souvenirs or surprises! The Limited Time Magic will change from week to week. Disneyland and Walt Disney World will usually have different magic celebrations (but some may be the same).
Look for announcements here as the Limited Time Magic begins!
CURRENT and UPCOMING LIMITED TIME MAGIC

Monstrous 24-Hour "All-Nighter"
From 6:00 a.m. on May 24 to 6:00 a.m. on May 25, enjoy all the monster-themed madness inside Magic Kingdom park at Walt Disney World Resort in Florida, as well as Disneyland park and Disney California Adventure park in California. From special entertainment and monstrous merchandise to frightening food and boo-verages, this "All-Nighter" is shaping up to be one scary good time!
Everything kicks-off with special opening moments in front of the parks, leading up to park opening at 6 a.m., and then you're off and running for 24 hours of fun!
At Disneyland Resort, the fun spreads out across two Disney Parks! Disney California Adventure park is having a Hollywood Viewing Party, screening "Monsters, Inc." inside Muppets Theater and hosting Mad T Party outside in Hollywood Land. Both start at 9 p.m. and continue through the night. Elsewhere, the "Monsters University" gang will be out and about with the new MU float from the Pixar Play Parade, happy to pose for pictures with you.
Disneyland park celebrates with a Disney Character Pajama Party, starting after midnight in Mickey's Toontown with classic Disney cartoons, a Mickey Mouse Party Zone with DJ and activities for kids, plus goodies available for purchase, like hot chocolate, milk and cookies and other treats. Over in Tomorrowland, there will be Star Wars characters to meet and the TLT "Monstrous" Dance Club at Tomorrowland Terrace, where you can keep the party going from midnight to 5:30 a.m. During the All-Nighter, the Royal Theatre at Fantasy Faire hosts a Royal Swing Ball, with a live band from 10 p.m. – 1:40 a.m., and beginning June 15 the "Jump, Jive, Boogie Swing Party" will return to the Royal Theatre for select nights during the summer. Keep an eye on the calendar page on Disneyland.com for dates and information.
FUTURE LIMITED TIME MAGIC
Independence Week: It's red, white and blue as Disney Parks salutes America with a 4th of July Fireworks Party — for an entire week, with patriotic lighting bathing the Disney castles on both coasts. Mickey Mouse appears in his patriotic finest and guests will find special USA shirts, Ear Hats and other limited-edition souvenirs.
Unleash the Villains: Friday the 13th in September 2013 is a special day, so Disneyland park and Disney's Hollywood Studios are staying open until the 13th hour (1 a.m.). Maleficent, Captain Hook, Jafar and other Disney Villains host a dance party, complete with limited-edition collectibles and other nighttime mischief.
Pirate Week (date to be announced)
Unusual Character Day(s) - Meet and Greets with characters typically not out and about.
2013 will be the "Year of the Ear" at Disney Parks. Every month, Disney Parks will release new ear hats to add to your collection as part of "Limited Time Magic." January will start with the limited release of Disney Couture Ear Hats. And each month, there will be fun designs to discover.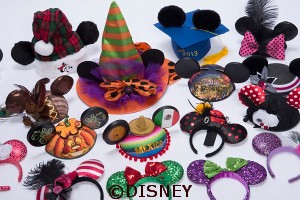 PREVIOUS LIMITED TIME MAGIC
Celebrate Disney Fairies Week April 15- 21
It's Fairies Week at Walt Disney World Resort in Florida, and Tinker Bell's coming in for a landing. And wouldn't you know it, some fellow Disney Fairies are flying in for the occasion too! Head over to Tinker Bell's Magical Nook, where Tink will be joined by a few friends making surprise appearances. You could meet Iridessa, Rosetta, Silvermist, Fawn, Vidia… maybe even Terence, the Pixie Dust-keeper himself!
Take Iron Man for Test Drive - Exhibit Opens April 13, 2013
 Experience Iron Man's Hall of Armor firsthand at Iron Man Tech Presented by Stark Industries, a new exhibit inside Innoventions at Disneyland Park. Starting April 13, you can virtually "suit up" in Iron Man's Mark 42, and digitally try on pieces of his armor. Plus, as part of Limited Time Magic, you can even take home an exclusive Iron Man 3 poster, available while supplies last! So go behind the mask and see all the technology set to debut in Iron Man 3 before the movie opens in theaters May 3.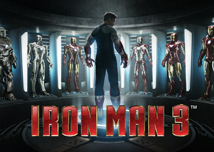 Long Lost Friends Week - April 8 to April 14, 2013
Some rarely seen Characters are stepping back into the spotlight, but only for a limited time! During Long Lost Friends week, Characters you picked in an online poll will make appearances at Big Thunder Ranch Jamboree in Frontierland, where you'll have the chance to get up-close and enjoy photo opportunities. You could meet Robin Hood, Ludwig Von Drake… even the Three Little Pigs! Visit Disneyland Park to find out, and be sure to sample some long-lost favorite foods too, including Monte Cristo Strips and Zany Cotton Candy!
April Cozy Cone Hats - While Supplies Last in April
Spring Fling March 25 - 31
The Easter Bunny will meet guests at Town Square on Main Street USA.
A special "Bunny Hop" dance will take place on Main Street with the Easter Bunny and Disney friends (perhaps the Dapper Dans, Mickey or Minnie)
Disney California Adventure's Wilderness Explorer Trail will feature an Egg Hunt courtesy of Russell and Dug. Oversized Easter Eggs are hidden thoughout the Redwood Creek Challenge Trail! Track them down and you can earn a Spring Egg-tivity Badge.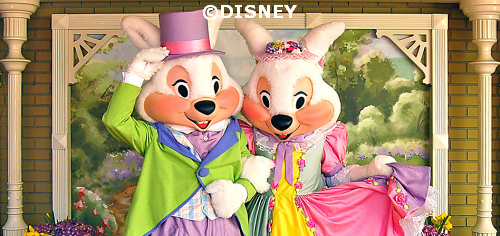 Character Egg Hunt - Disney California Adventure - March 18-24
Search for "hidden eggs" themed as Disney characters in Disney California Adventure, purchase a special Limited Time Magic Eggs-sperience map ($4.95) and find all the eggs. Once complete return to Elias & Co. for a surprise. Eggs-sperience maps can be purchased at Elias & Co, Oswald's, Radiator Springs Curios, Tower Hotel Gifts and Treasures in Paradise.
Check out our blog of the Florida edition of the Character Hunt with video and stills!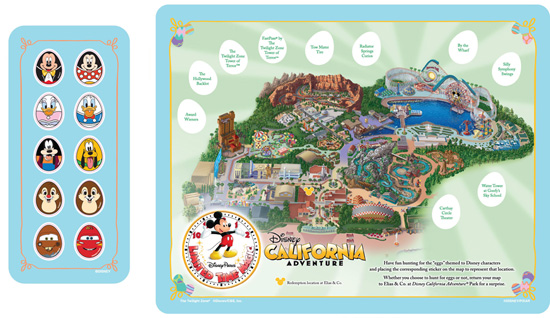 Oz The Great and Powerful Sneak Peek
February 16 to March 31, 2013
Guests can enjoy a special sneak peek of the Walt Disney Studios fantastical adventure Oz The Great and Powerful, opening in theaters Friday, March 8, 2013. This limited-time experience is held throughout the day in the Muppet*Vision 3D Theater at Disney California Adventure park. This is the only place where Guests can see an extended preview of the film in 3D, mixed with special in-theater 4D effects.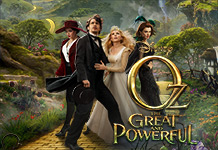 Debuting the Beautifully Disney Cosmetic Line March 1 to March 31, 2013
Discover the Beautifully Disney cosmetic line from Disney Parks—featuring the color palettes of some favorite Disney characters, elegant packaging and whimsical accessories designed to add an extra sprinkle of pixie dust to your morning routine. This new cosmetic line debuts with a special event at Vault28 in the Downtown Disney District from 11:00 a.m. to 3:00 p.m. on March 2, 2013. Join in the fun as color experts offer complimentary mini-makeovers. Plus, you can purchase the Wickedly Beautiful collection, a seasonal palette that—just like Limited Time Magic—won't last forever.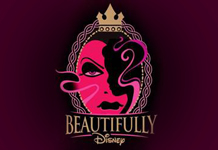 March MousekeEars - While Supplies Last in March
It's the Year of the Ear!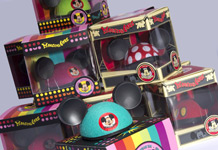 Dapper Dans – The "Original Boy Band" - February 25 to March 3, 2013
 The Dapper Dans tip their hats to a new kind of music that they discovered while "strolling through the park one day." Watch for this winsome quartet and their all-new medley that will have "Everybody" seeing "What Makes You Beautiful." But they won't be saying "Bye Bye Bye" to barbershop completely—after all, the Dapper Dans are the "Original Boy Band." Part of Limited Time Magic, this musical time warp is a can't-miss experience at Disneyland Park in California.
Oz Exhibit in the Downtown Disney District March 1 to March 9, 2013
Follow the yellow brick road to WonderGround Gallery in the Downtown Disney District for a limited-time event celebrating the release of the Walt Disney Studios fantastical adventure Oz The Great And Powerful. The gallery will showcase Oz-themed artwork—as well as costumes and props from the film, like Glinda's gown and accessories.
Voices of Liberty, the a cappella group, is honoring Presidents Day for a limited time with musical performances at the Main Street Opera House at Disneyland Park. In this special presidential show—a Limited Time Magic experience—the Voices of Liberty will bring to life some inspirational moments from our nation's history with impeccable 8-part harmonies accompanied by memorable quotes from American Presidents like Theodore Roosevelt, Dwight D. Eisenhower, Ronald Reagan and Barack Obama. It's an a cappella hail to the chiefs of our country!
January 11 - February 12, 2013
New Orleans Bayou Bash!
New Orleans Square will be decked out for a party, and so will some of your favorite Disney friends! New Orleans Bayou Bash! will come alive in New Orleans Square from 10 a.m.-6 p.m. on the following dates:
January 25-27
February 1-3
February 8-12
Here's what is in store:
-- Princess Tiana's Mardi Gras Celebration - Princess Tiana, Louis and Prince Naveen make their way through New Orleans Square to the Rivers of America, where a musical celebration takes place featuring tunes from Disney's "The Princess and the Frog."
-- Jambalaya Jazz Band - The popular band will perform their jazzy tunes along the streets of New Orleans Square. Royal Street Bachelors - This Disneyland favorite will be found at the French Market Stage, and will be joined throughout the day by Princess Tiana.
-- New Orleans Traditional Jazz Band - Throughout the day, a rousing Mardi Gras procession will burst onto the streets of New Orleans Square. In traditional "second line" style, an umbrella dancer leads the mash-up of colorful performers and musicians.
-- Character Greetings at Court of Angels - Princess Tiana will be greeting Disneyland park guests along with Mickey Mouse, Minnie Mouse and Goofy in their Mardi Gras finest.
Happy Lunar New Year Celebration from February 8-11

Eateries in Pacific Wharf in Disney California Adventure will feature special Asian-inspired treats.
Lucky Fortune Cookery will offer chicken and veggie pot stickers, pork spare ribs, ginger milk tea and mini-almond cookies
The Pacific Wharf Cafe will serve barbequed pork bao roll, ginger milk tea and almond cookies
Pacific Palisades Coffee Cart will serve ginger milk tea, edamame and almond cookies.
Rita's Baja Blenders will serve Tsing Tao Beer
The San Francisco cart will serve barbequed pork bao roll, edamame, ginger milk tea and almond cookies
The Boudin Bread Cart has a special loaf of sourdough shaped like a snake for the Year of the Snake!
Special tribute to the classic "Golden Horseshoe Revue" Select Dates January 10 - February 4!
"A Salute to the Golden Horseshoe Revue" will play for a limited time only, every Thursday through Monday, from January 10 to February 4. Be sure to catch this "Limited Time Magic" before it's time to sing "So-Long, Everybody!"
Inspired by the world-famous Frontierland show enjoyed by Walt Disney himself, "A Salute to the Golden Horseshoe Revue" will be an homage to those fun-filled, family-friendly musical variety shows of the past. Hosted by Miss Lily and her Saloon Girls, the show will bring together favorite song and dance numbers like "Hello, Everybody," "A Good Man Is Hard to Find," "Belly up to the Bar" and "Can-Can."




"Of course, it would be impossible to completely recreate that original show without the talents of Disney Legends such as Betty Taylor and Wally Boag," said Senior Show Director Randy Wojcik, "But 'A Salute to the Golden Horseshoe Revue' promises to honor that classic production and celebrate a truly historic venue in grand style."
January 25-31, 2013
2014 Disney Parks Dated Art Program: Vote for one of three designs for special limited edition merchandise to be sold as part of the 2014 Disney Parks Dated Art Program.
January 3, 2013
AllEars Interview with Andrae from Disneyland about Limited Time Magic!
December 28, 2012
At Disneyland, limited-time surprises begins with Three Kings Day.