Restaurant Info
Restaurants
At-a-Glance
Dinner Shows
Special Dining Events
Dining Discounts
Recipe
PB & J Shakes
'50s Prime Time Cafe
Disney's Hollywood Studios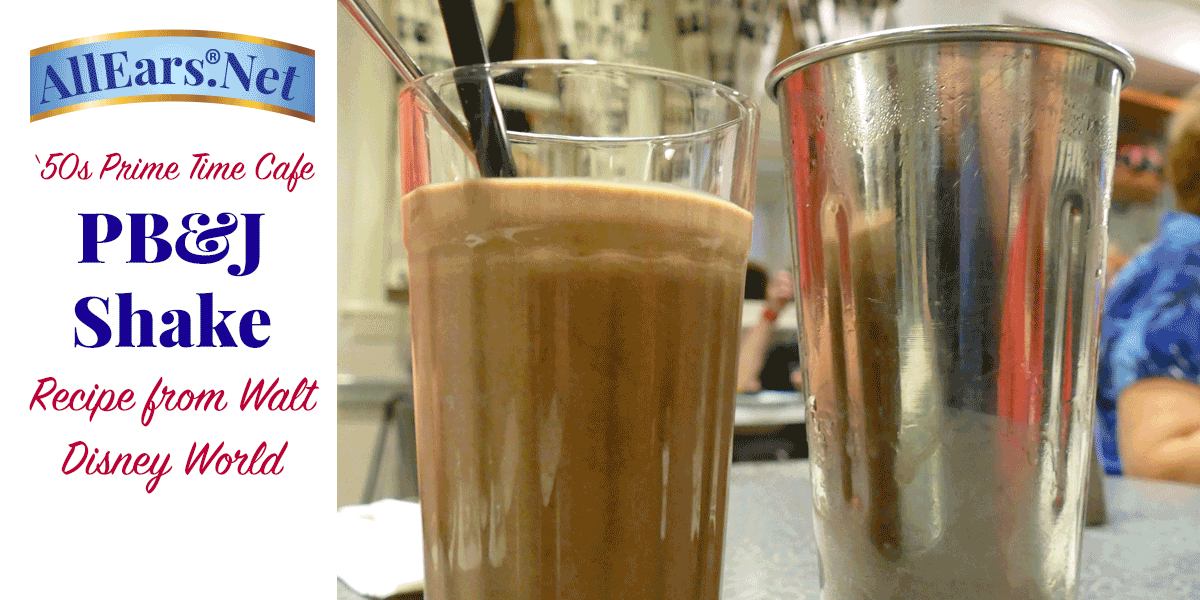 Get our FREE recipe booklet,
Popular Disney Recipes from Walt Disney World,
filled with the top 11 requested Disney recipes, clear directions, and photos!


To get the recipe booklet, simply subscribe to our free weekly newsletter and we'll e-mail the recipe booklet download link to you immediately.


Yield: 3 3/4 cups
Ingredients

1/4 cup creamy peanut butter
3 tablespoons grape jelly
1/4 cup milk
3 cups vanilla ice cream, softened
Method:
1. Combine peanut butter and jelly in a small bowl, mixing well.

2. Combine milk, ice cream, and peanut butter mixture in container of an electric blender.
3. Process mixture until smooth, stopping once to scrape down sides.