AllEars® Newsletter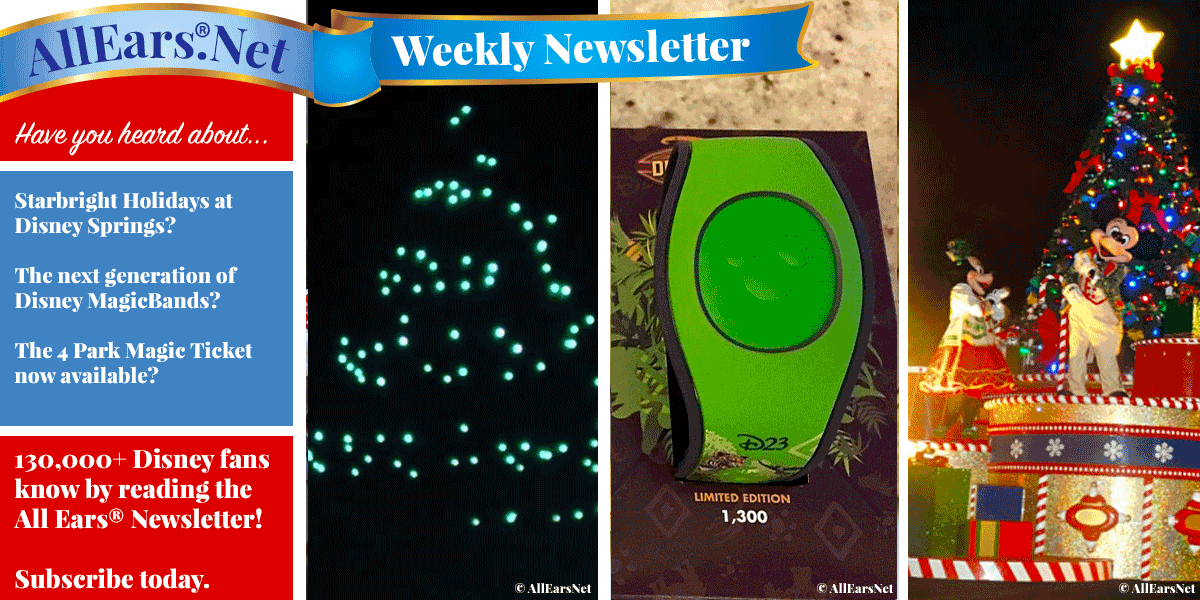 AllEars® is delivered FREE each week to 130,000 subscribers who share an interest in the Walt Disney World resort in Orlando, Florida. You should be one of them! Sign up today!
Click here to start receiving AllEars®, the FREE weekly electronic newsletter with the most current, accurate and comprehensive information for folks interested in Walt Disney World. Each AllEars® is chock full of facts, helpful tips and, of course, the latest Walt Disney World news, as well as restaurant and resort reviews, previews, interviews, snippets of timely information and insightful guest columns.
Once you've subscribed, don't forget to set your preferences to receive our special promotional mailing called EARS THE DEAL™. A few times each month, we'll send you a bonus email with money-saving offers and promotions for Walt Disney World and the Orlando area, exclusive to you, our AllEars® subscribers! (Click HERE for instructions on subscribing to Ears the Deal™!)
WELCOME TO THE HOME OF
an unofficial electronic newsletter about The Walt Disney World Resort in Orlando, Florida, published weekly in conjunction with AllEars.Net, Deb's Unofficial Walt Disney World Information Guide
Established September 1999
Library of Congress ISSN:1533-0753

To get a taste of what AllEars® has to offer each and every week, click on the links below -- these tidbits are from our November 2016 "WDW Bits and Bites" issue:
---
STEP BACK IN TIME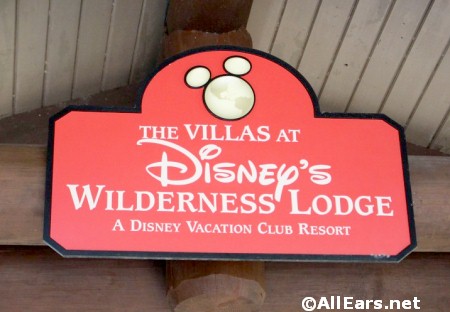 We rummage around in our archives for this monthly featurette, which indulges in a bit of nostalgia, taking you back in history for a glimpse of Walt Disney World and The Walt Disney Company through the ages. This month, we flashback 16 years to take a look at the Villas at the Wilderness Lodge, which opened on November 15, 2000.
When the Villas at the Wilderness Lodge opened, much was made of the new Disney Vacation Club resort's "railroad-oriented" theme, which capitalized on Walt Disney's love of trains. It housed 181 units and was situated in a five-story building adjacent to the original lodge.
The architecture of the Villas was designed to actually predate the Wilderness Lodge and is reminiscent of late 19th-century hotels built by railroad workers in the Old West.
The "back story" of the new Villas was documented in a Disney press release at the time: "Adjacent to Disney's Wilderness Lodge a team of railroad workers discovers a spectacular property -- complete with lakes, trees and majestic mountains rising in the distance (Splash Mountain and Space Mountain, that is!). These intrepid explorers decide this is the spot -- the perfect spot to set up camp as they build the transcontinental railway. They build themselves a new homestead and when it's time to move on, they leave it behind to be 're-discovered' by Disney Vacation Club... and so the story goes!"
A focal point was The Iron Spike Room, located next to the lobby, which contained a collection of railroad memorabilia and artwork. In a special case, there were two of Walt Disney's original Carolwood Pacific Railroad cars (a gondola and a cattle car), as well as a piece of the original train track. The Iron Spike Room, specially designed by a team of Walt Disney Imagineers, had a fireplace, photos of Walt with his backyard railroad train, game tables and a seating area. The room still exists today, but is now called the Carolwood Pacific Railroad Room.
Other facilities that opened along with the Villas included a quiet pool called Hidden Springs, a hot tub and the Sturdy Branches Health Club. Sturdy Branches, adjacent to the Villa's atrium, featured stacked and free weights, cardiovascular equipment, massage and sauna.
Today, the Villas at the Wilderness Lodge, and the Wilderness Lodge itself, are undergoing a significant transformation and expansion. In fact, on May 24, 2016, Disney Vacation Club announced a new name for the Villas at Disney's Wilderness Lodge. The Resort's new name -- Boulder Ridge Villas at Disney's Wilderness Lodge -- gives that rustic community a more distinctive identity and allows Walt Disney Imagineers to bring the community's story to life in new ways, including through the re-imagined (and soon to be renamed) Hidden Springs Pool area.
=-=-=-=-=-=-=-=-=
=-=-=-=-=-=-=-=-=

RELATED LINKS

As part of the Walt Disney World 40th anniversary celebration, AllEars.Net had the chance to speak with several cast members who were working at the Magic Kingdom on opening day in 1971:

Kevin Myers
Darlene Kennedy
Heather Will-Browne
Magic Kingdom's 40th Anniversary Ceremony Photo Gallery
---
MAGICAL MOMENTS
Each month, we like to share a few heart-warming Magical Moments brought to us by the amazing Disney cast members!
Rachel B.: I spent the week in Walt Disney World with my boyfriend and his family this August. Throughout the course of the week, every time we went to the Magic Kingdom, which probably totaled 4+ times, I wore my Winnie the Pooh ears in hopes of meeting Winnie the Pooh. My boyfriend and I waited in line at his character spot three different times but had to leave before we could get to the front of the line due to dinner plans or FastPasses or a weather cancellation. Finally on our last day at the park, we made it to the front of the line and were talking to the cast member organizing the meetings with Pooh. He saw my Winnie the Pooh ears and organized a super special meeting. We took lots of pictures and shared lots of hugs and kisses before it was time for Pooh and Tigger to go back to their cast members only area for a break from the heat. While I thought we would be sent on our way, Winnie the Pooh actually grabbed my hand and led me out of the character meeting spot with him and Tigger and we all skipped down the road together holding hands. After a week of trying to meet my favorite character in Disney World, Disney went above and beyond my expectations for the most magical memory of the whole week that was well worth the wait! 
Laurie M.: We were at Epcot for our final night and had a FastPass for Soarin' right before park close. My oldest daughter and I were trying to get there quickly so we could maybe ride twice, once in line as it was short and once with FP. My youngest daughter and husband were trailing behind, so we were bummed when we got to ride with 10 minutes to close. When we got close to ride entrance we requested front row as we like that best. The cast member was accommodating, but only had room for three, so my husband volunteered to take second row. After riding, the same cast member, I believe his name was Matt, offered to let us all ride again as he felt bad we couldn't ride together in same row the first time! Then he let us go one more time as there was still one final ride of night. We couldn't believe his niceness, it was such a great way to end our vacation!
Cliff J.: On our first trip to Disney with our twin daughters, we were not the Disney pros we consider ourselves now. Not being of the professional ranks, we did not plan dinner well on the Hollywood Studios night. We waited until after Fantasmic and did not have reservations at 50s Prime Time Cafe. We walked in and you could tell they were getting ready to close. The park was already closing and the restaurant was close to empty. My twin girls, age 4 at the time, were a dangerous combination of tired and hungry. It must have been obvious to the wait staff. They ushered us in and sat us down at a booth. My daughter Lilly was in tears. She was so tired, hungry and agitated. Lucie was handling it better, but again, the waitress could sense the distress in Lilly. She took our order and came back to the table with a gift card that she had sprinkled glitter onto and taped the glitter to the card. She told Lilly that Tinker Bell stopped by the kitchen to drop off that gift for her and hoped she would have a good dinner. She said she couldn't stay because she was needed at the castle, but wanted to leave a small gift for our girls. That turned Lilly right around! We were all tired, but the magic of that moment will forever be remembered!
-=-=-=-=-=-=-=-=-=-=-=-=-=-=-=-=-=-=-=-=-
We just bet you have a story to tell about an unforgettable moment during your Disney vacation! Please send your favorite memory for inclusion in a future AllEars® to: allearsnet@yahoo.com
Thank you all for sharing!
---
ARCHIVES
Feature Archives
Missed the last issue of AllEars®? Or just want to re-read that feature on cruises again? You'll find a listing of past AllEars® newsletter features here.
Tips Archives
We have a searchable database of all the tips that appear in our newsletters! Take a look at the archive of our helpful ideas here!

If you want to receive the rest of the AllEars® news and other juicy bits of timely WDW information, you must be a subscriber! Why not sign up now?
http://www.mailermailer.com/x?oid=02757g
---
Copyright - Disclaimer - Reprint - Contact
©1999-2016, All Rights Reserved. RYI Enterprises, LLC.
RYI Enterprises, LLC owns and operates AllEars.Net, which comprises Deb's Unofficial Walt Disney World Information Guide and the AllEars® weekly newsletter (allears.net). AllEars.Net and AllEars® are not affiliated with, authorized or endorsed by, or in any way officially connected with, The Walt Disney Company, Disney Enterprises, Inc., or any of their affiliates. For official Disney information, visit http://www.disney.com

Editor in Chief: Deb Wills
Editor: Debra Martin Koma
For prompt replies to questions or comments about this newsletter or info that appears on AllEars.Net, send a query using our feedback form.

Direct any US Mail correspondence to:
Deb Wills
President
RYI Enterprises, LLC
8297 ChampionsGate Blvd. #360
ChampionsGate, FL 33896
NOTE: No parts of this newsletter may be reprinted without prior written permission from RYI Enterprises, LLC and AllEars.Net.
Advertisements appearing in AllEars® are paid advertisements and are not meant as an endorsement by Deb Wills, RYI Enterprises, LLC, AllEars® or AllEars.Net.
---
READER FEEDBACK
We are nothing without our readers! Please drop us a line and let us know what you're thinking! We can't wait to hear from you. Use our handy Feedback Form to reach us. See what others are saying about us here!
Want to write for us? Please take a minute to read our Writer's Guidelines!
---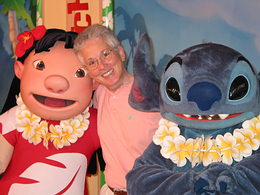 AllEars® is published by Deb Wills, a recognized Walt Disney World expert who also publishes one of the worldwide web's most popular sites, AllEars.Net, which receives more than 7 million page views per month from visitors around the globe.
Deb Wills
Editor-in-Chief and Publisher

AllEars® Editor is Debra Martin Koma.
-o-o-o-o-o-o-o-o-o-o-o-
Editor's Note: This story/information was accurate when it was published. Please be sure to confirm all current rates, information and other details before planning your trip.