We've got some BIG Star Wars: Galaxy's Edge news for you! Arm your light sabers if you're ready to travel to a galaxy far, far away with us.
Disney has just released a first look of the guidemap for Star Wars: Galaxy's Edge in Disneyland AND Disneyland's Mobile App now shows the layout for Galaxy's Edge as well! Let's explore the planet of Batuu together.
As you can see from the guidemap, Star Wars: Galaxy's Edge takes up a HUGE portion of the back left-hand side of Disneyland park.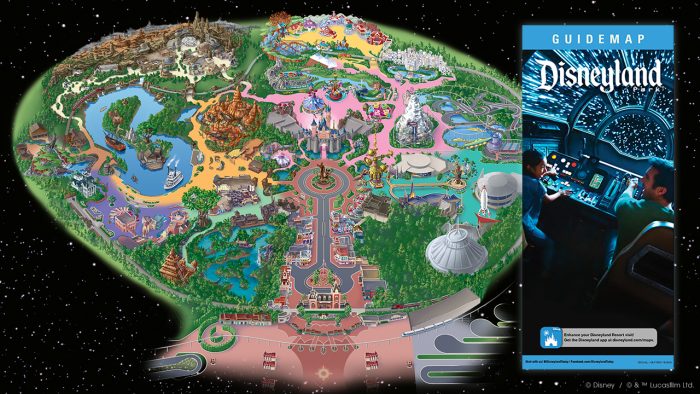 The map lays out both of the land's attractions, Millennium Falcon: Smugglers Run and, even though it won't open until a later date, Star Wars: Rise of the Resistance. It also points out two of the merchandise locations: Savi's Workshop, where you can create handbuilt lightsabers, and Droid Depot, where you can customize your very own BB or R droid. The map also labels the five Star Wars: Galaxy's Edge dining locations; Kat Saka's Kettle, Ronto Roasters, Docking Bay 7 Food and Cargo, Oga's Cantina, and the Milk Stand.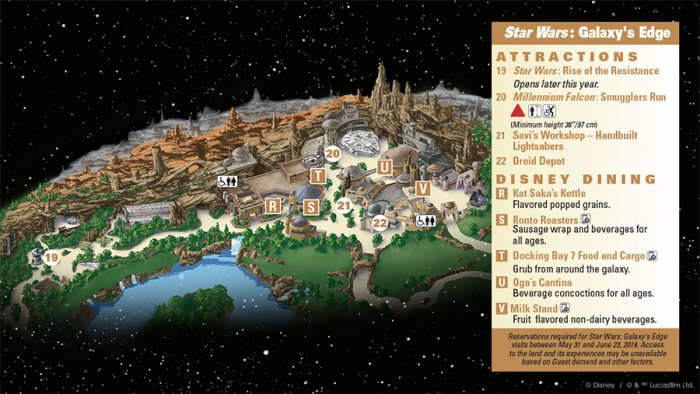 For a much closer look, let's take a peek at the map that can now be seen on the Disneyland Mobile App.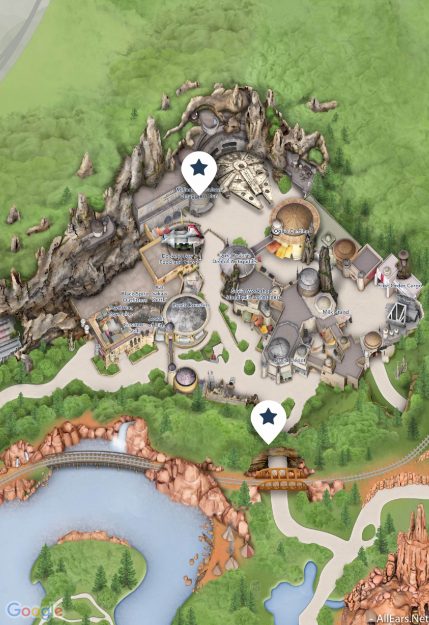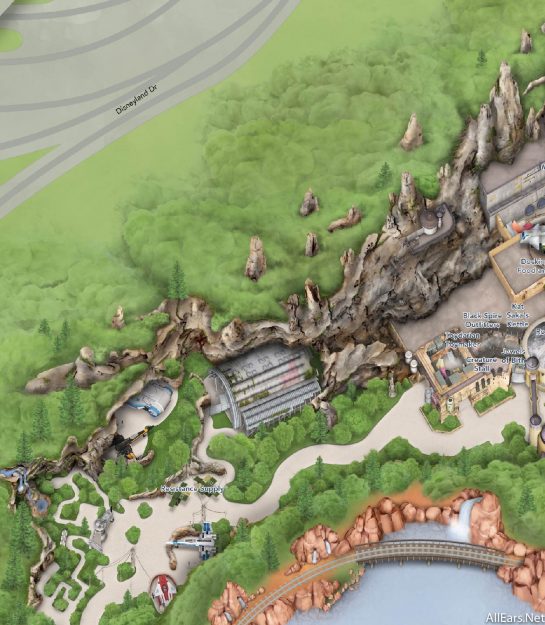 Now you can see exactly where you can grab a cold glass of Blue Milk and where you can hop on the Millennium Falcon!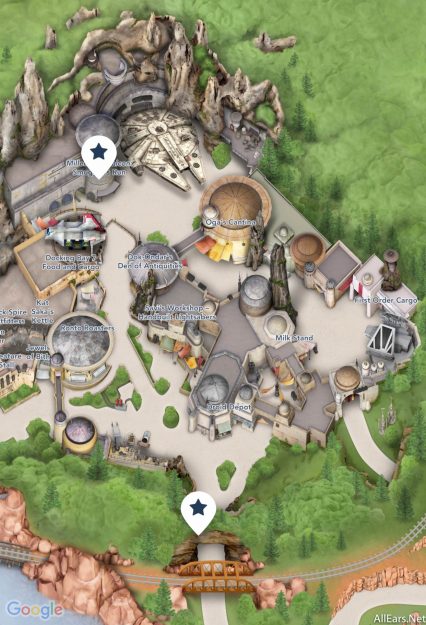 We can't wait to explore the interesting offerings at Dok Ondar's Den of Antiquities or to shop 'tip we drop at Black Spire Outfitters and the Toydarian Toymaker.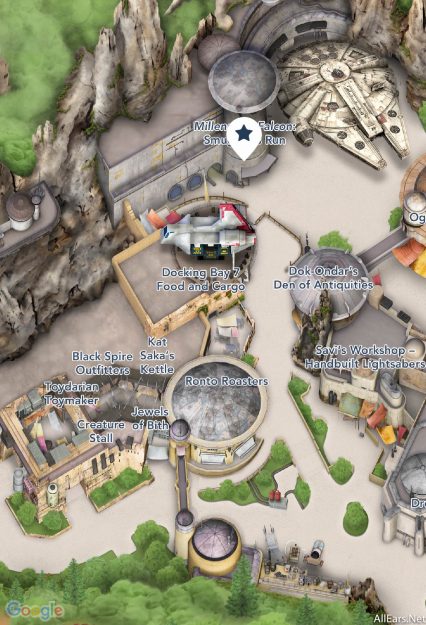 It all seems so real now! Can you believe the opening date is nearly here? We can't! Let us know if you're freaking out as much as we are in the comments below!