Exploring Disney hotels can be a ton of fun. Both annual passholders and first-time Disney visitors can have unexpected fun checking out everything the resorts have to offer.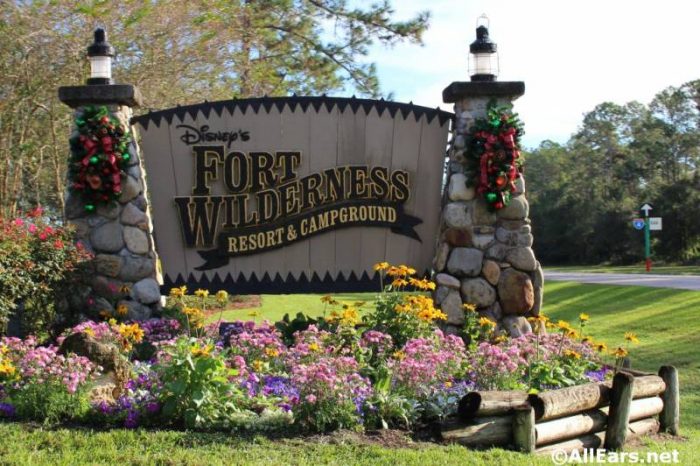 Each resort is unique and has a wide range of offerings — you'll never see everything! But we have listed a few of our favorite must-sees at Disney resorts — those things that are the essence of the Disney experience!
1. Spirit of Aloha Polynesian Luau
You can find this show at Luau Cove at Disney's Polynesian Village Resort. This luau includes an all-you-can-eat buffet. While watching, guests will celebrate the "spirit of aloha," as well as the sights, smells, and tastes of Polynesia.
The event is pretty pricey and must be reserved and paid for in full before attending. But it's a fun event that allows you to spend time away from the park while eating loads of food. You might even learn a few new things!
Read all about the Spirit of Aloha here!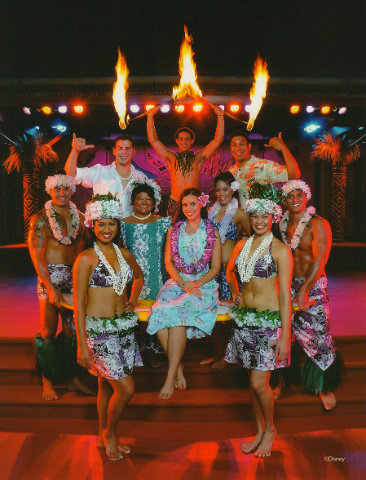 2. Art of Animation Photo Spots
The Art of Animation has so many fun photo spots, especially if you love The Little Mermaid or Cars. If you walk around outside you will likely see friendly faces like Simba, Dory, Mater, and Sebastian.
These are all super colorful, gigantic, statues, so go live your Disney dreams and see replicas of some of your favorite Disney characters.
This is also the perfect way to spice up your Disney instagram photos! And make sure to tag us @allearsnet once you post them!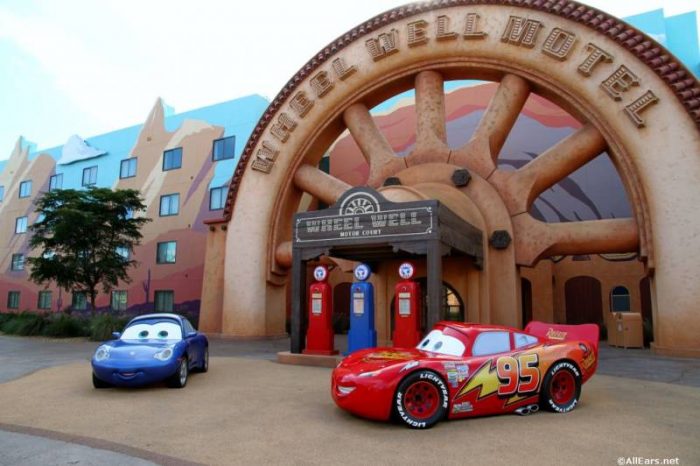 3. Grand Floridian's Seasonal Offerings
Disney's resorts are always so beautiful during the holidays. The Grand Floridian in particular has a number of pretty cool things that they do for each holiday. One of my favorites is the HUGE Gingerbread House. The resort also usually shows off some really unique Easter eggs around Easter. So, make sure that you go and check these out!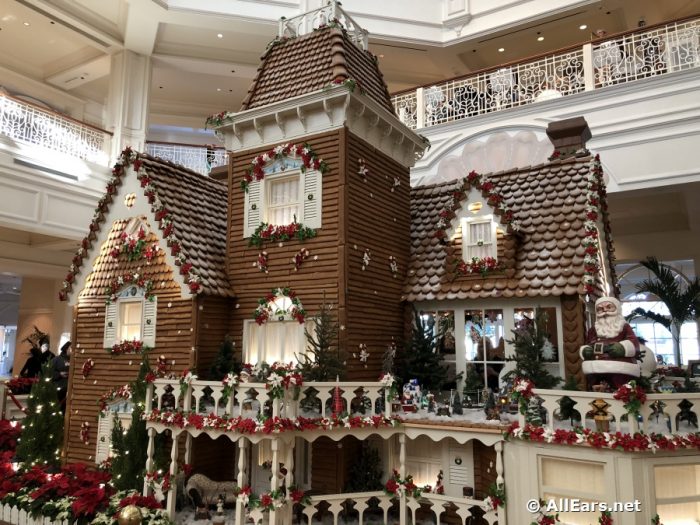 To read more about the Grand Floridian Gingerbread House click here! 
4. A Movie at the Fort Wilderness Campsites 
Everyone should take the time to watch a movie under the stars at Fort Wilderness. Seeing a movie under the stars is actually part of Chip 'n' Dale's Campfire Sing-A-Long program.
The program begins with a sing-along led by a Disney cast member, and a marshmallow roast around two campfire rings. While this is going on, Chip and Dale make an appearance to visit with guests and sign autographs. The sing-along lasts about 40 minutes.
Afterwards, one or two Disney animated features, depending upon the season, are shown on a large outdoor screen. The movies vary depending on the season and day.
Call (407) WDW-PLAY to get a current movie schedule!
5. Fireworks at the Polynesian 
I love escaping a crowded park to watch the fireworks. My favorite place to see them outside of the theme parks in on the little beach area at the Polynesian Village Resort.
The Polynesian usually plays the music that goes along with Happily Ever After during the show. Here, you can put your toes in the sand while you sip on a drink from Trader Sam's. The beach is usually pretty peaceful and has a great view of the castle and the fireworks!
The beach has a few lounge chairs and swings as well. It's not usually too crowded so you should be able to arrive a few minutes before the show to grab a good spot.
6. The Electrical Water Pageant 
The unique and fun Electrical Water Pageant can be seen from the Grand Floridian, the Polynesian, the Contemporary, and Fort Wilderness. This show works its way around Seven Seas Lagoon and Bay Lake.
The pageant features King Triton and creatures from under the sea — turtles, whales, seahorses, even a sea monster! — in an aquatic parade set to Disney music (including "Under the Sea," and the crocodile's theme song from the film Peter Pan) along with other tunes.
7. Hoop Dee Doo Musical Review 
Not going to lie, I'm kind of biased because this is one of my favorite shows on property! The Hoop Dee Doo Musical Review dinner show can be seen in Pioneer Hall at Fort Wilderness. Like the Polynesian luau, you must pay in full when you make your reservations.
The show is filled with corny jokes, high-energy music and dancing and so much fun. It's also an all-you-can-eat dinner show, so make sure you come hungry! The menu usually includes cornbread, salad, baked beans, fried chicken, barbecued ribs, corn, and strawberry shortcake. Sshh….they also serve mac and cheese, but this item isn't on the menu and is something that you will have to ask for! It so yummy though…
To view more information about showtimes and prices click here!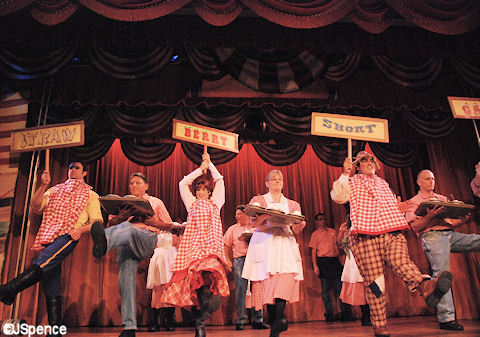 8. The Kitchen Sink 
Even if you do not choose to buy a kitchen sink when visiting Beaches & Cream Soda Shop at Disney's Beach Club resort, they are totally worth seeing with your own eyes. This blend of everything from the "kitchen sink" including at least eight scoops of different flavors of ice cream and all sorts of toppings is HUGE — it serves at least four people!
The kitchen sink costs $34, but it is so worth it! When I ordered this with my family of four, we couldn't even come close to finishing it.
A few fun things also happen inside of the restaurant when someone's Kitchen Sink is being delivered to their table. Beaches & Cream offers so many tasty treats and is a total must-do. ESPECIALLY if you are staying at the resort.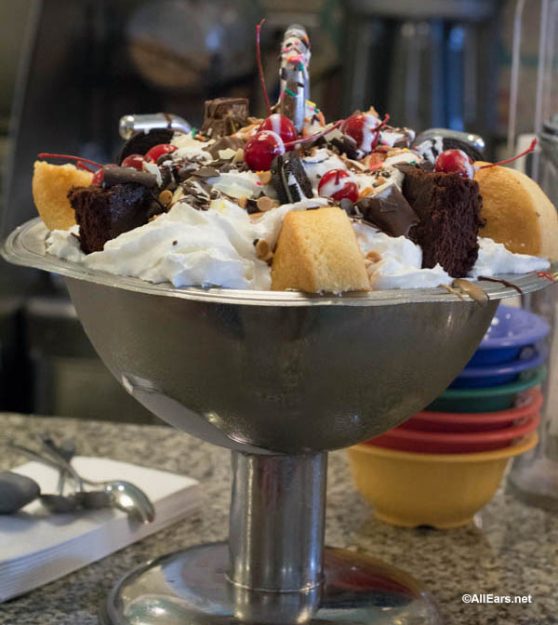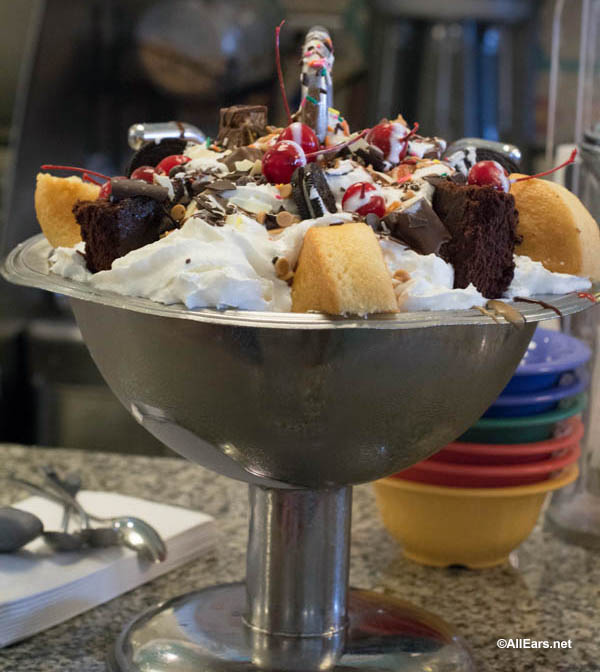 What are your favorite Disney resort must-sees? Let us know in the comments below! 
Stay on top of all the latest Disney World resort news – click below and subscribe to the AllEars® newsletter!