Walt Disney World offers loads of transportation options, from buses to boats, monorails to Minnie Vans. Soon, there will even be a new alternative, the Disney Skyliner Gondola system, coming online this fall. So why would you ever need to look into other ways to get around?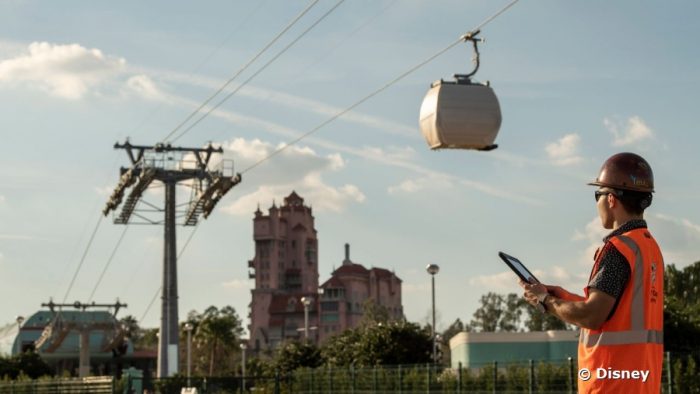 Even though there are plenty of Disney ways to navigate the Walt Disney World Resort, they sometimes just don't cut it. Believe it or not, sometimes an Uber or Lyft ride-share is the fastest and easiest way to get from Point A to Point B. So when might you opt for an Uber when you're at Disney World?
1. To Avoid Long Waits for Disney Transportation

The last thing that anyone wants to do after waiting in lines all day at the parks is to wait in another line to get a boat or bus to your next destination. If you've just missed a pick-up, you'll have at least a 20-minute wait, and sometimes even longer.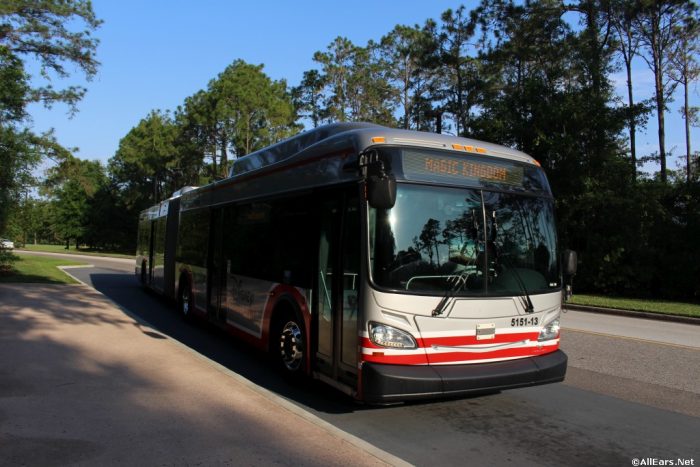 Often, especially when leaving the Magic Kingdom at the end of the day, there are incredibly looooong lines for resort buses. I have waited more than an hour when leaving the parks just to get ON a bus. And once on the bus, I stood for another 20 minutes while we traveled to my resort.
If you do not feel like waiting, if you have tired children, or your feet just can't take it anymore, this is the perfect time to call for an Uber or Lyft to pick you up. Each theme park now has a designated pick-up and drop-off point for guests using the Minnie Van service, which is operated via the Lyft app, or ride-share apps, located near the edge of the parking lot. There are usually multiple drivers in the vicinity of the parks, so you will be picked up and on your way in no time, line free!
2. When You Need a Faster Form of Transportation
Disney transportation is generally very efficient. Everything runs on a schedule, and in most best-case scenarios, the most you should ever have to wait for a bus or boat is 20 minutes — Monorails run more often.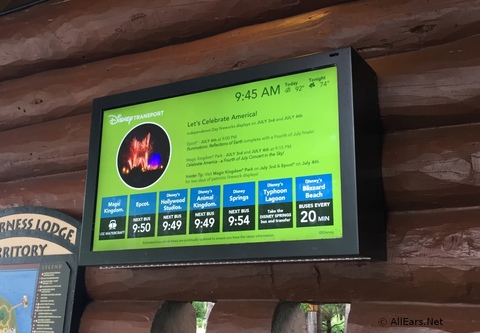 BUT. If it's a very busy time and the parks are crowded and traffic is heavy, buses get off schedule. If the weather's bad, the boats may not be running. And that's when you wait. And you wait. And you wait. And all the while that time for your dinner reservation or your FastPass is creeping closer and closer.
True story: I have waited an hour for a bus before. An HOUR! Not only did I miss my FastPass, but I missed my dinner reservations.
If you are in a hurry and need to make a reservation, using Uber or Lyft is a good option. When you are in a SERIOUS hurry, they are probably your BEST option.
3. If You're Staying Off-Property
Uber and Lyft are probably the cheapest and easiest ways to get around if you're not staying at a Disney World Resort Hotel. Why? Because it can be EXPENSIVE to rent a car in Orlando. Then, after paying to rent the car you have to pay to park every day when visiting the parks (unless you're an annual passholder), PLUS most hotels (including Disney's!) now charge a daily fee to self-park, too. And on top of that, you have to pay for gas!
Standard parking at the theme parks is $25 per day, while preferred parking is $50 a day. Parking at your resort will probably be in the $15-$25 per day range. See how quickly it all adds up!
We recently have stayed at a few non-Disney hotels in the Orlando area (yes, it happens sometimes!) and found that using the ride share apps was much more economical than renting a car, and much more convenient than taking the hotels' complimentary shuttles. Plus, we discovered that both Uber and Lyft offer frequent discounts, further increasing our savings!
4. When You're Going Off-Property 
If you ARE staying at a Disney resort and you want to visit places outside of Disney World (I know, but you might!) like Universal Orlando or the outlet malls, Uber and Lyft are likely to be the easiest options. Minnie Vans only travel around Disney property and as mentioned above taxis and rental cars can be rather pricey. If you are looking to visit places off Disney property totally look into getting an Uber or Lyft!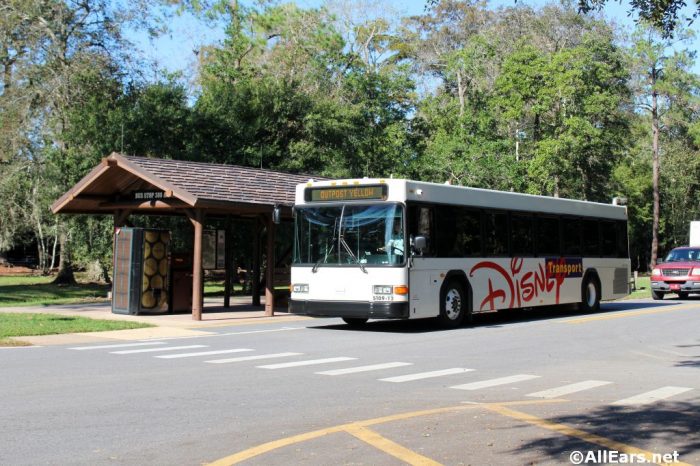 5. When You Can't Get There from Here

While there are many types of Disney transportation, there are some places you just can't get to using it. Resort to resort transportation is a true challenge using Disney methods. If you want to go from the Art of Animation to Animal Kingdom Lodge, for example, you'd have to take a bus to a theme park, then a bus from the theme park to the Lodge. You'd probably have to allow an hour, maybe more.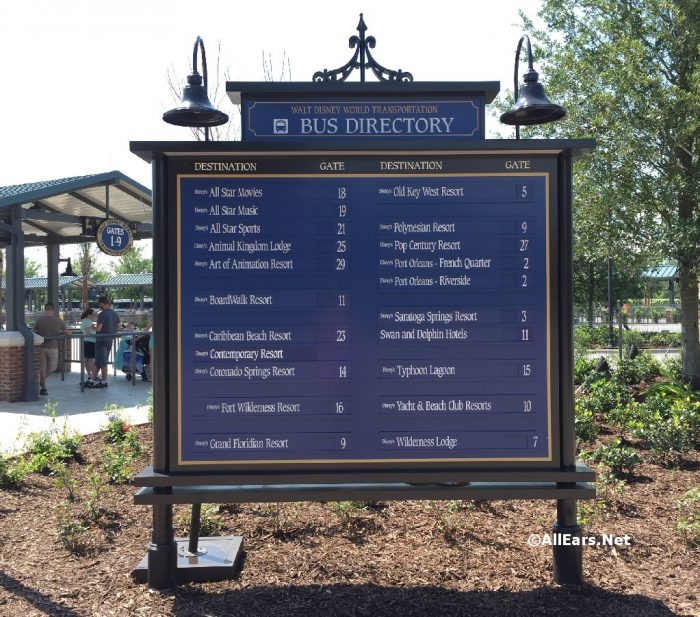 Another example? You've had a lovely brunch at Raglan Road in Disney Springs, and now you're ready to hit the parks — except the buses don't travel from Disney Springs to the theme parks! (That's to prevent folks from parking at Disney Springs and avoiding the theme park parking fee, I guess.) You'd have to go back to a resort and then take a boat, bus or monorail to a theme park from there. A Minnie Van would be great for this trip, if you can get one quickly. Otherwise, Uber or Lyft will be your friend!
6. When You've Been Drinking Around the World
You and your friends have just had the best day ever walking around Epcot, trying to eat and drink your way around the World. Yes, you could take a long bus ride back to your resort, or take the monorail if your hotel is on the monorail line. But you'd have to walk all the way to the front of Epcot to catch that bus or monorail and the truth is, you're not feeling up to it. Besides, the buses will be crowded and noisy and full of hot, sweaty people like yourselves.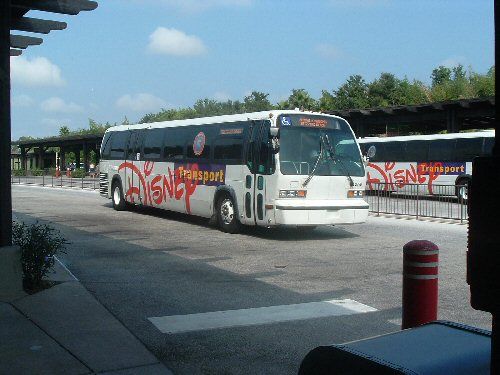 If you want to be guaranteed a seat and a little peace and quiet, Uber or Lyft might be your best option. We all know that drinking around the world can take its toll on us, especially when combined with the sun, so a nice, quiet car ride away from other people may just be what you need.
7. When You Want a Cheaper Option

Depending on where you are going, an Uber or regular Lyft car may be a cheaper option than Disney's Minnie Van service. Although the Minnie Vans now use distance-based pricing instead of a flat fee, they can still be expensive, especially when going to or coming from the airport.
Using an Uber or Lyft is a great option for Disney World/Orlando Airport transportation, too. They are far cheaper than a taxi or a town car — although a town car, like Happy Limo, has its own merits. Of course, Disney offers the complimentary Magical Express, but if you are not staying at a Disney resort hotel that service isn't open to you.
It's smart to compare prices based on where you are going and when. Sometimes you'll find that Uber is cheaper than Lyft, and vice versa.
We don't mean to sound like a commercial for the ride-share apps, but hopefully you can see why sometimes it just might make sense to call for an Uber or a Lyft when you're at Walt Disney World!
Do you take Uber or Lyft at Disney World? If so, when? Let us know in the comments below! 
Remember! When you're in Disney tag us @allearsnet in your photos!
Subscribe to the AllEars® newsletter so you don't miss any of the latest Disney news!