I have to admit a couple of things here. One, Toy Story Land is not a large place and still gets very crowded because its the newest land in Disney's Hollywood Studios. Two, statement one makes it hard to photograph it. But, we are Disney photographers and this is good practice for later this year when Star Wars: Galaxy's Edge opens.  Right? Right!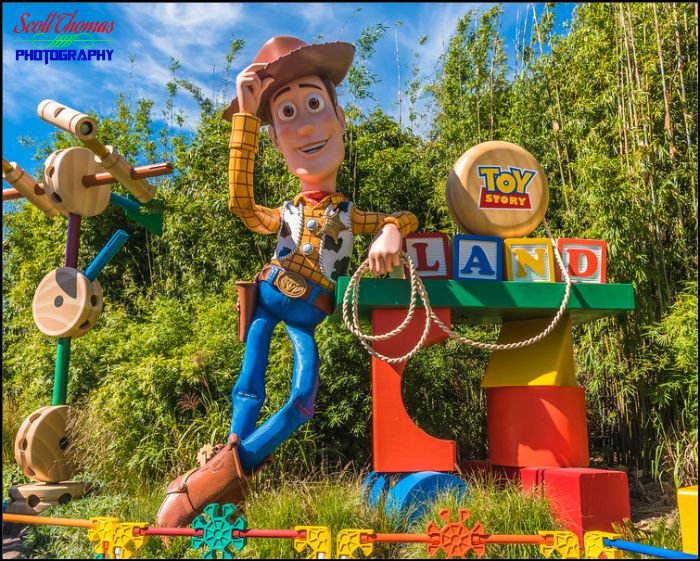 In my first visit to Toy Story Land, I had to crop out a lot of people in the original photo.  On my next visit, I had better luck. I still had to be careful not to get someone in the frame as I patiently waited for people to move out of the way.
Now, as you would guess, Buzz Lightyear was not about to be upstaged by a cowboy. His life-sized figure shows up next to the Alien Swirling Saucers.  Remember, when in Toy Story Land, we are the size of the Green Army Men.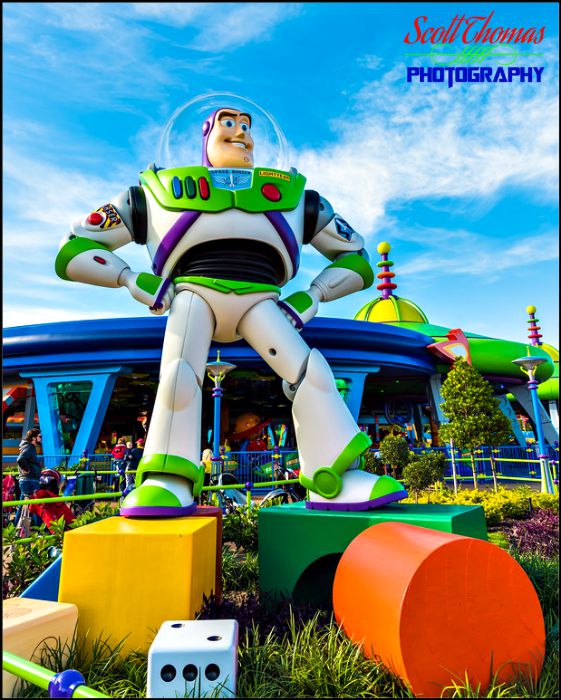 My next order of business was to ride Slinky Dog Dash for the first time. Alas, I was not able to get a FastPass and waited in a 75-minute queue to do so. I amused myself by photographing all aspects of the queue, including this view of the ride vehicle full of guests having a great time. At least, I think they were as they were screaming and such. Used a fast shutter speed to capture the action.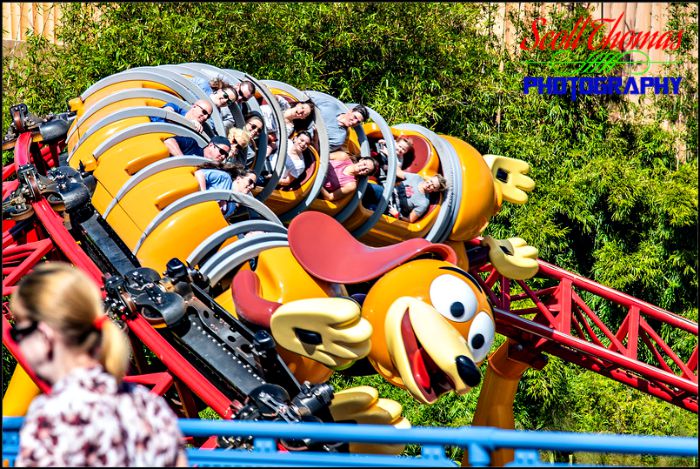 Toy Story Land transforms after sunset with lots of bright and colorful lighting. The Alien Swirling Saucers entrance is a prime example.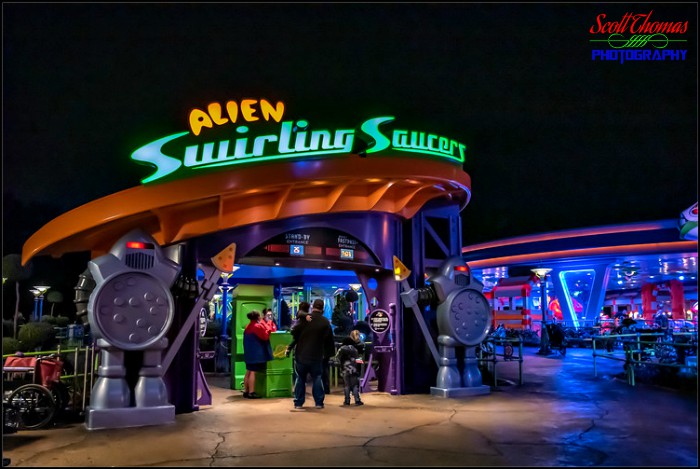 Nighttime is a great time to experiment with slow shutter speeds to depict a sense of motion and speed. I lined up a shot at the bottom of a Slinky Dog Dash hill. This was taken hand-held so the shutter speed was only 1/15th of a second.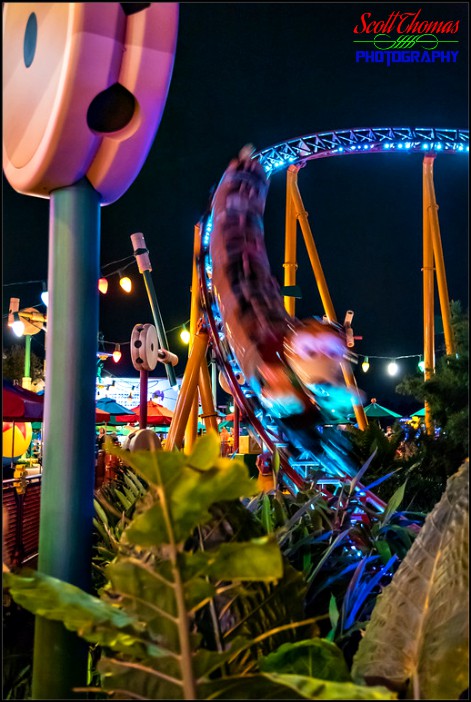 Next trip, I intend to bring along a tripod to get some really long and fun exposures.
I still need to take more time to explore the photographic possibilities in Toy Story Land. If you have any suggestions or would like to share your photos, drop me a Comment below!
Subscribe to the AllEars® newsletter so you don't miss any exciting Disney news!