Valentine's Day is just around the corner! It's the perfect day to curl up with the family, grab some chocolate and/or popcorn, and watch a movie! And the best romantic movies to watch that both the kids and parents will enjoy? Disney movies, of course! Here are our 10 favorite movies to watch on Valentine's Day that the whole family is sure to LOVE.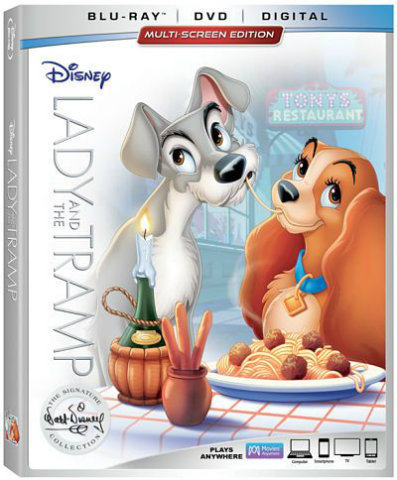 1. Lady and the Tramp
A love story, through a dog's eye view. What could be cuter? And the spaghetti scene may just be the most romantic Disney moment of all time. Lady and the Tramp is a true classic, one that Walt himself worked on. Watch this with the family, and your Valentine's evening is sure to be a Bella Notte.
Romance. Action. Music. Robin Williams. What's not to love? Aladdin is the perfect Valentine's movie if you want a love story, but one that isn't too "princess-y." Genie is arguably one of the funniest characters of all time – and we bet you'll pick up on new jokes even if you've seen the movie a dozen times!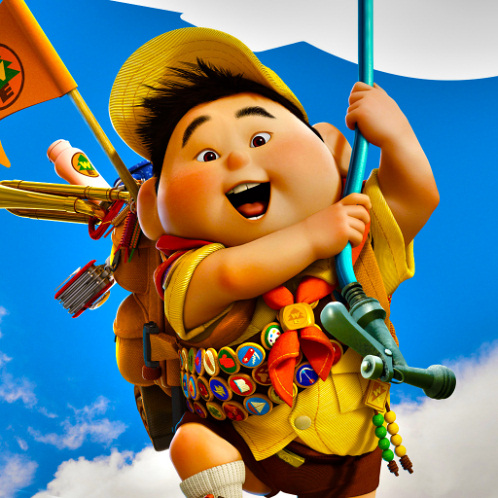 3. Up
Up might have the biggest tear-jerker of any Disney movie (The Lion King is probably tied) but it's still a wonderful movie to watch on V-day. Join Carl Fredricksen, a cantankerous old man who sets off to see Paradise Falls — a dream vacation of his late wife, Ellie. He's joined by a young Wilderness Explorer, Russell; a talking dog, Dug; and an odd, colorful bird named Kevin. As you can imagine, chaos ensues, and you're left with a visually beautiful story with a great message of love, adventure, and friendship.
4. Tangled
Tangled is one of Disney's newest animated fairytales, and it's a twist on the Brothers Grimm classic, Rapunzel. And unlike some of the older princess stories, where the prince isn't exactly dripping with personality, Tangled's Flynn Rider is probably the most charismatic partner in a Disney fairytale. Flynn and Rapunzel are accompanied by animal sidekicks Maximus (a palace horse) and Pascal (Rapunzel's chameleon)  who provide a lot of entertainment throughout their "Best Day Ever." Tangled is a perfect fairytale for the whole family — it isn't overly "girly" and has lots of laughs for kids and parents alike.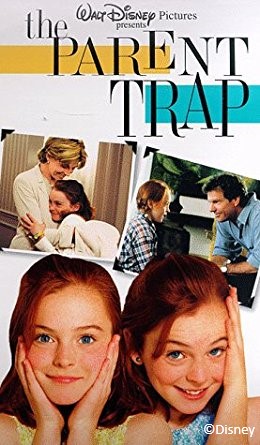 5. The Parent Trap
The Parent Trap tells the story of twins Hallie and Annie (or Susan and Sharon in the 1961 original) who were separated at a very young age when their parents got divorced. In a twist of fate, they end up at the same summer camp, where they put the pieces together of their past, and plot to bring their parents back together. This is a fun film for the whole family, and both the original and the remake are sure to be something everyone enjoys!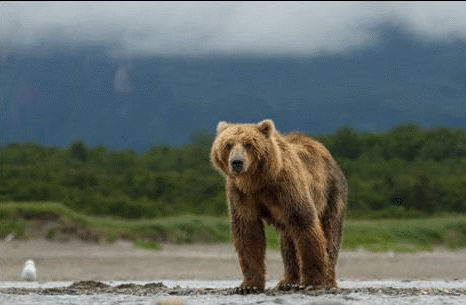 6. Bears 
A Disneynature film might not scream Valentine's Day at first, but Bears is a beautiful story of family. Narrated by Tim Allen, it follows the journey of an Alaskan Brown Bear named Sky, and her two newborn cubs. Throughout the first year of their life, the cubs must learn to brave wolves, fish salmon, and witness a dominance battle between two male bears. Disneynature films are beautiful documentaries of exotic species, and show how animals live, bond, and love.
7. Cinderella 
We had to include at least one quintessential Disney princess film on our list, and which is better than Cinderella? After all, she's one of the most iconic princesses. Cinderella is a fairytale for the ages, and a perfect movie for Valentine's Day. While this one is more obviously "girly" than Tangled or Up, it's a beautiful story with incredible animation and music. Just try not to bop along with Bibbidi Bobbidi Boo! We think everyone in your house will love this classic!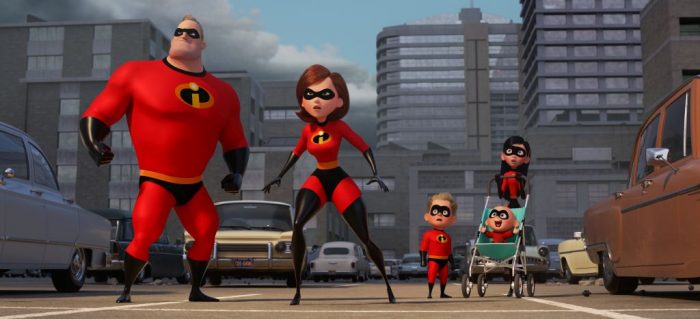 8. The Incredibles / Incredibles 2
We know these movies are barely a love story, but when you're talking family movie night, you have to include The Incredibles! Plus, there is a clear, enjoyable romance between married supers, Mr. & Mrs. Incredible. Grab your Supersuits and watch the Parrs team up and fight local villains. These movies are especially fun to watch on February 14th if you've got a Walt Disney World trip coming up. Now through the end of  September 2019, Disney's Hollywood Studios is home to a block party at Municiberg — home to your favorite Supers… and Edna Mode!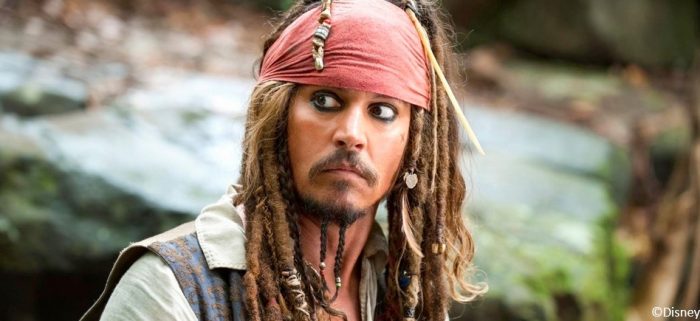 9. Pirates of the Caribbean 
Nothing says Valentine's Day like rum, buried treasure, and undead pirates — right? But in all seriousness, the core of the first three Pirates of the Caribbean movies is love — whether it's between Will Turner and Elizabeth Swann or Davy Jones and Tia Dalma (Calypso). When you think about it, Captain Jack is just an extra (just kidding!). We love the Pirates franchise and know your kids will love rooting for Jack and Will to escape even the most unlikely of situations, especially while partnered with great one-liners and an incredible score!
10. Beauty and the Beast 
Whether you choose the 2017 live-action remake or the 1991 animated film, you will not be disappointed with your Valentine's flick. Beauty and the Beast tells the story of Belle, a bookworm and town outcast, who becomes imprisoned by the Beast (a formerly rich bachelor prince). As they spend time together — you guessed it — they fall in love. Beauty and the Beast has been a classic since the moment it was released. So 'Be Our Guest" and do yourself, and your family, a favor and watch it this February 14th.
What are your favorite Valentine's Day things to do? Let us know in the comments !
Remember! When you're in Disney tag @allearsnet in your photos!
Be sure to check out our YouTube Channel for reviews, news, information and more! 
Subscribe to the AllEars® newsletter so you don't miss the latest Disney news!