When DINOSAUR opened in Animal Kingdom back in 1998, it was originally named "Countdown to Extinction." The name was changed in May 2000 as a tie-in to the then-current Disney movie, Dinosaur.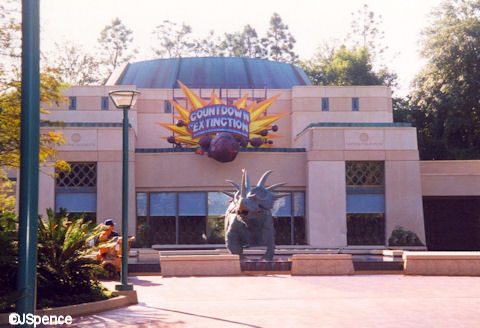 This dark ride is not to be confused with the friendly, family-fun dark rides over in Fantasyland, nor are its dinos like those from the now-extinct Ellen's Energy Adventure. This attraction comes with a height restriction for a very good reason. Some think it should come with an age restriction, too!

Not For Infants or Those With Health Complications
The most obvious reasons you shouldn't take small children on this ride is the height restriction. You must be 40 inches tall to hop on board the EMVs, or Enhanced Motor Vehicles. The so-called "time rover" cars are basically motion simulators on wheels.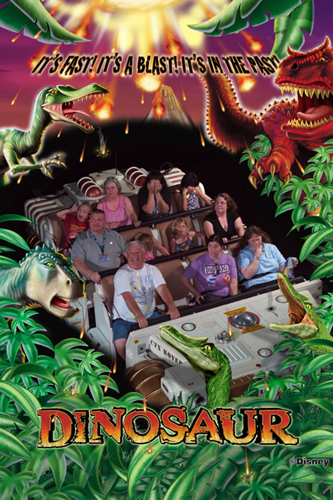 The result is a roller coaster ride that jerks, jolts, and leans to give you the sensation of rocky terrain, or in this case, racing through space and time. We don't recommend this ride for anyone with health problems that could be exacerbated by these kinds of movements. Speak with a cast member prior to heading through the line if you have any questions about whether you're fit to ride or not.
Truly Terrifying
If the rough ride wasn't thrilling enough already, Disney adds in the immersion aspects to make you feel like everything around you is real. Maybe it's the darkness and the flashing lights disorienting you, but the lifelike movements of the dinosaurs is enough to make your skin crawl.
It starts out with a friendly herbivore to test the waters. Then, you'll progress through a few meat-eaters, each one more threatening than the last. All the while, you're trying to outrun the asteroid said to wipe out all the dinosaurs on Earth.
The scariest moment is during the photo op, where a hungry Carnotaurus appears right next to your time rover looking for a pre-extinction appetizer. You! If Disney World kept records for which attraction makes the most kids cry, it would probably be DINOSAUR for this very spot.
Education in Disguise
Another part of the DINOSAUR attraction that many miss is the educational aspect.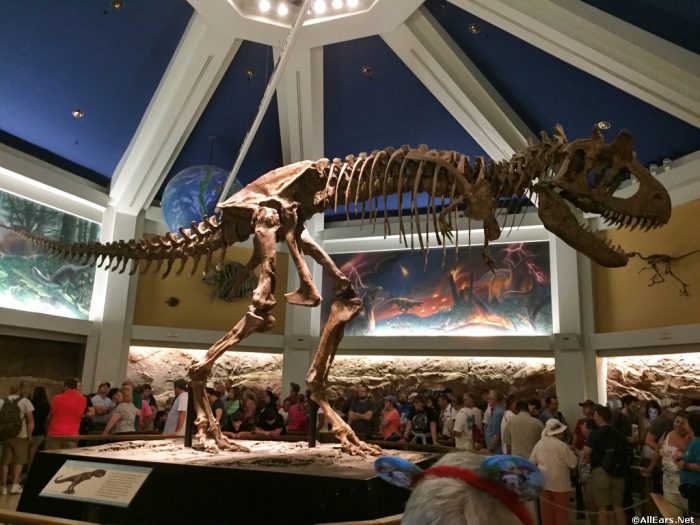 OK, when you're on the ride itself, you'll be hanging on for dear life and may be too scared to actually absorb anything. But if you pay attention while you're waiting in the queue, you just might learn a few things. The waiting area is filled with fossils and artistic renderings designed to inspire the paleontologist spirit in you. During the preshow, you'll encounter some terms that you probably haven't heard since your high school Earth Science classes, like the time periods. And check out the gift shop on your way out. There's plenty to browse through, and maybe you'll feel inclined to pick up a book or science kit to take home with you. You never know what you might find.
Have you ridden DINOSAUR? Share your thoughts with us below. Find out more about the attraction in our guide to DINOSAUR.
When you're in Disney, don't forget to tag us @allearsnet in your photos!

Click below to subscribe to the AllEars® newsletter so you don't miss any exciting Disney news!