Epcot's International Food and Wine Festival has become an iconic part of Disney World culture, and there's no secret why. You can experience amazing eats and drinks from all over the world while you travel from country to country in the World Showcase. From celebrity chef appearances and culinary demonstrations, to tasty treats, to the Eat to the Beat Concert Series, there is something for every guest to enjoy.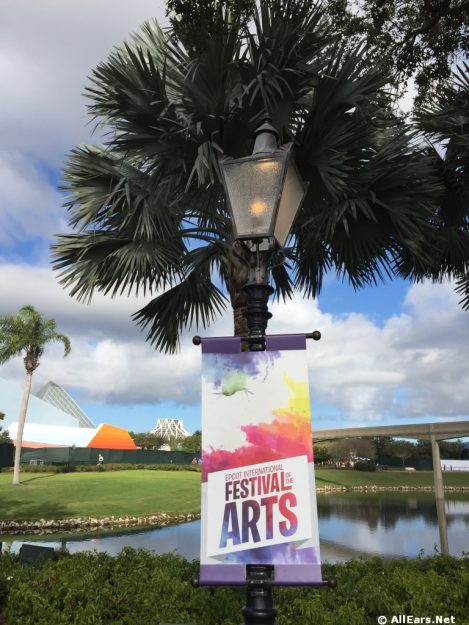 If all that is right up your alley, you are going to LOVE the Epcot International Festival of the Arts,  which runs from January 18 through February 25 next year.
What? You've never been? You've never even heard of it? That's OK, we'll give you a run-down of what to expect when you visit this year!
Now in its third year, the Epcot International Festival of the Arts gives guests the chance to experience the arts in three areas: the visual arts, through workshops, hands-on activities and more; the culinary arts, through beautifully prepared cuisine;  and the performing arts, via a lineup of Broadway-caliber live entertainment.
The Visual Arts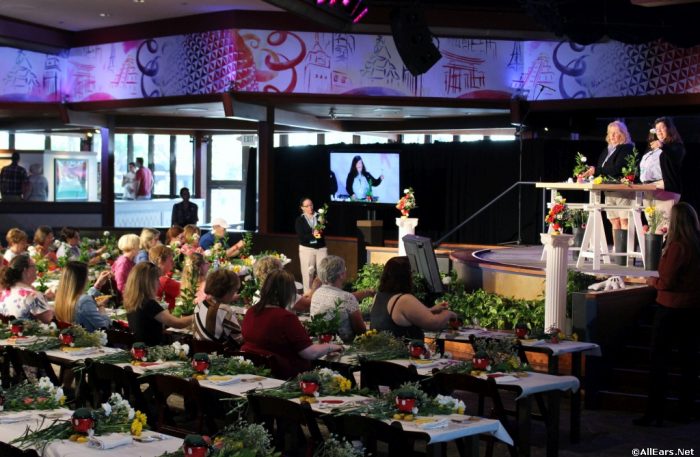 The festival offers a series of seminars (at no extra fee!) on a wide range of topics throughout its run. If you're willing to pay a little more, you can attend a workshop led by professional artists in various formats, from flower arranging to drawing. And if you're really dedicated you can participate in the half-day Paint with a Disney Artist program. Read more about these programs here.
There are also must-see galleries of art scattered around World Showcase, including some works for sale by current Disney artists.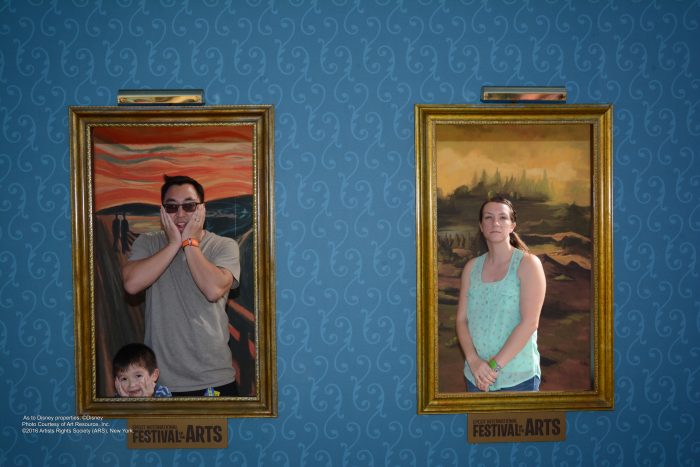 And not only can you witness what it takes to make beautiful artwork, you can become a part of the artwork yourself at several locations around the World Showcase. These pop-up photo ops (like those above) will put you in the frame of some world-renowned masterpieces.
You can also be  a part of the creative process when you participate in painting a mural for the Epcot International Festival of the Arts! You'll get a small ramekin of paint with a sponge brush to fill in a few squares that correspond to your designated color. Any age can participate, but little ones might need some help staying in the lines and preventing drips. Speaking of the kids, they can also participate in decorating an activity card at the usual Kidcot Fun Stops. At the Animation Academy, they can learn from a pro, or check out Figment's Brush with the Masters Scavenger Hunt where they'll look in artwork around the World Showcase for portraits of Figment.
The Culinary Arts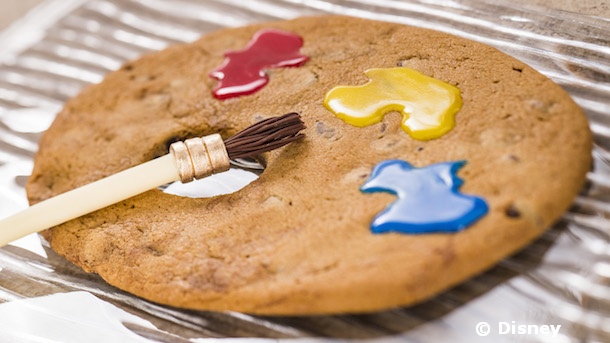 Not unlike the Epcot International Food and Wine Festival, the Epcot International Festival of the Arts has some terrific pairings to try, which can be found at a number of Food Studios stationed around the park. These food and drink options are just as stunning to look at as they are to taste. Everything you eat and drink is a work of art in and of itself.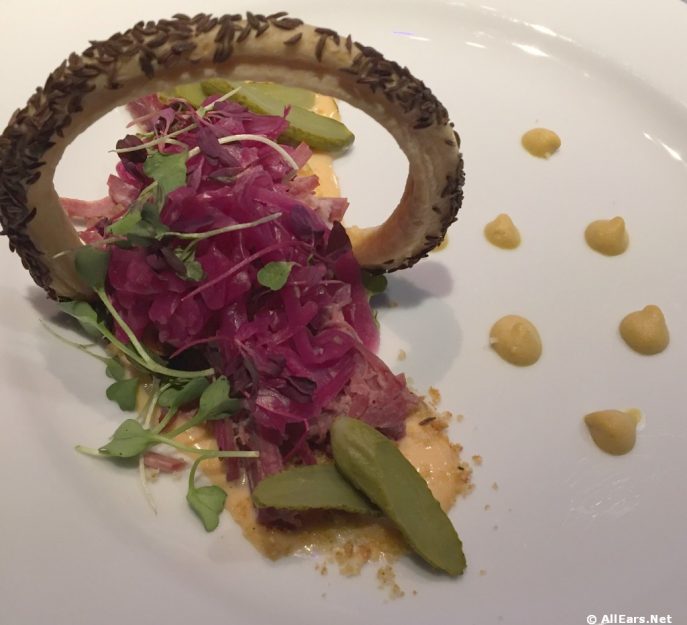 Part of the fun at the Festival of the Arts is in watching the foods being prepared — it's almost better than eating the end result. Almost! With many so many options, which will you choose? Epcot has already released the menus for the Food Studios for 2019, so you can start planning now!
The Performing Arts
From Living Statues to the Disney on Broadway Concert Series, the Epcot International Festival of the Arts has the performing arts down! See the area's top high school marching bands, witness surprising acrobatic feats, and more. A fan-favorite is the performers who visit the America Gardens Theatre, now including showtimes for seven days a week. Top names from your Disney Broadway favorites, like Beauty and the Best, the Lion King, and Tarzan are all joining in with many other amazing talents. We call these concerts a must-do during your visit.
And don't forget, you can also book a Disney on Broadway Concert Series dining package that will guarantee you a seat at the show. These dining packages are booking now!
Were you feeling sad that you missed the Food & Wine Festival this fall? Doesn't hearing about this year's Epcot International Festival of the Arts cheer you up? We hope you can make it — remember, it starts in just FIVE weeks, on January 18!
We have a few videos from last year's Festival of the Arts, just to give you a taste of what you might see:
What are you most looking forward to at this can't-miss event? Plan ahead by checking out the 2019 Festival of the Arts Food Studios menus. And if you can't make it to Epcot until spring, maybe you should start planning a visit to the Epcot International Flower and Garden Festival, which starts March 6!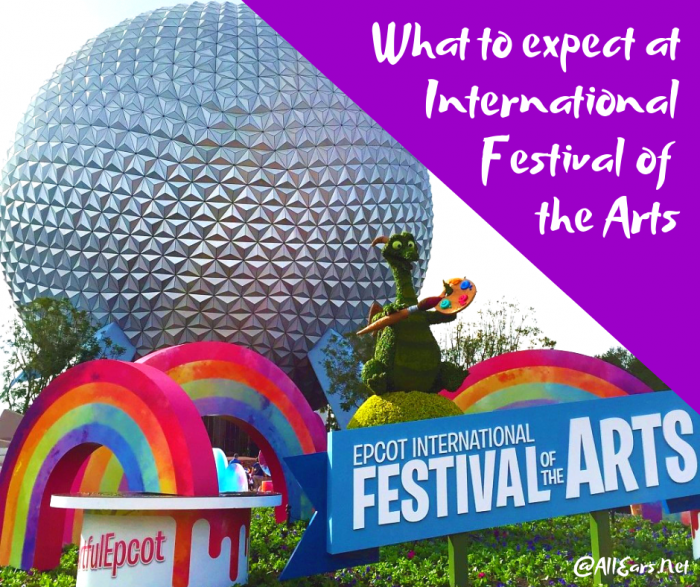 Click the image below to subscribe to the AllEars® newsletter so you don't miss any exciting Disney news!