The featured Christmas Tree at Disney's Contemporary Resort is outside on the promenade, which can be viewed from inside the monorail station.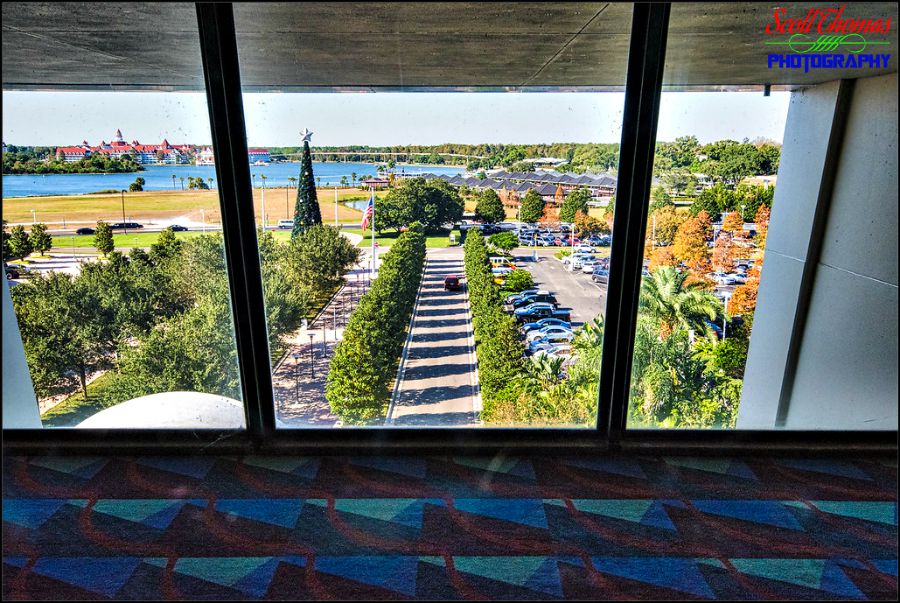 It is futuristic looking in its perfect triangular shape, reminiscent of the Contemporary's own shape.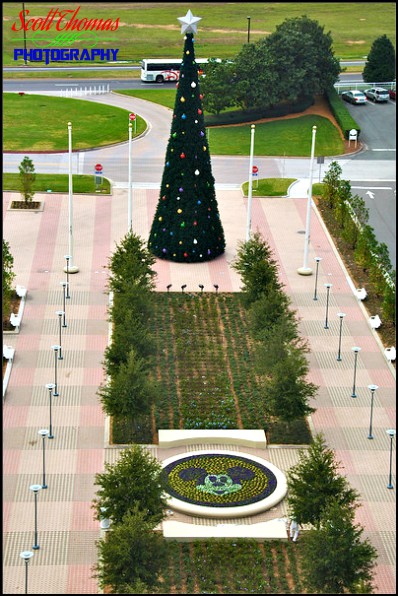 Back in 2016, I visited the Contemporary's promenade during Blue Hour. For the upcoming AllEars.Net Picture This! Resort Christmas Tree Photo Tour (click the link for details), weather permitting, I will bring the tour to this location about the same time.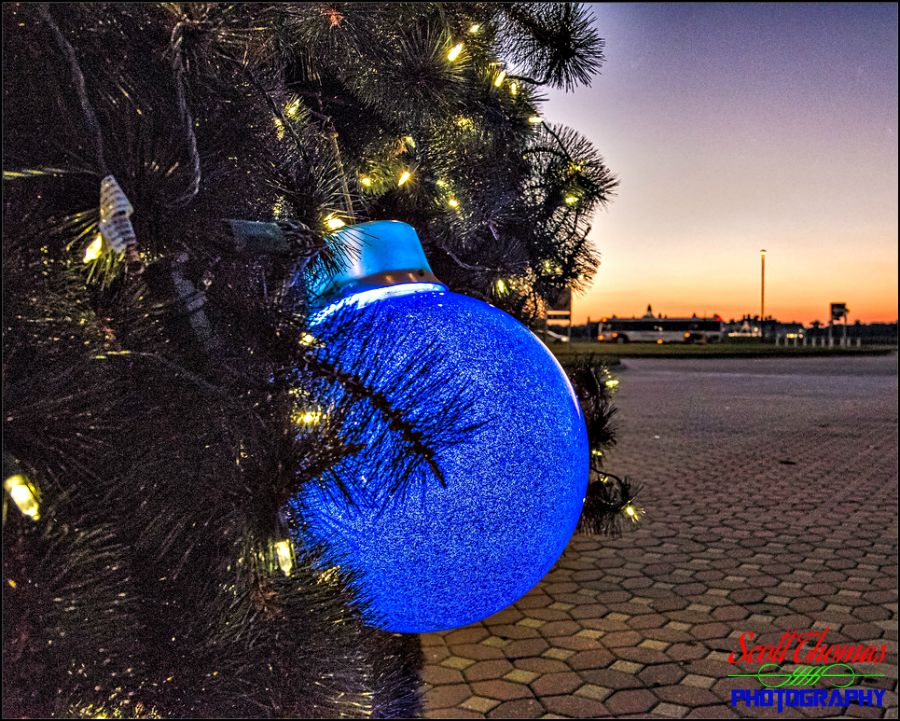 Natural lighting after sunset is almost as magical as Walt Disney World.
Subscribe to the AllEars® Newsletter and get our FREE download!