If you're like me, you don't always remember to check Disney World's Annual Passholder page to see what the latest benefits are. Well, I actually DID check the page today, and noticed the addition of some exciting (exciting to me, at least!) new benefits just in time for the holidays!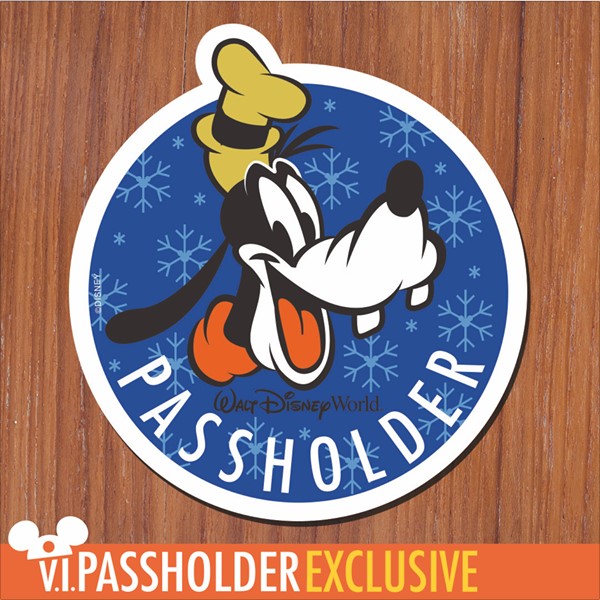 First off,  there are several new benefits relating to Epcot's International Festival of the Holidays, which starts November 18. Passholders can receive yet another in the line of complimentary special event magnets that Disney's been distributing over the last several months. This one features GOOFY on a seasonal blue snowflake background. My collection won't be complete until I have him!
You can pick up Goofy on your first visit to the Festival of Holidays at MouseGear or Port of Entry.
Passholders can also purchase an exclusive Annual Passholder Goofy Gingerbread Cookie on November 18, available at Taste Track while supplies last!
There's other exclusive Passholder holiday merchandise available for purchase throughout Epcot, too: There's a Chip 'n Dale ornament and a T-shirt among other items, all while supplies last. Remember, Passholders receive a  20 percent merchandise discount on festival gear! Your discount also applies to an all-new Cookie Jar (to fill up during the Holiday Cookie Stroll) and Chip & Dale's Christmas Tree Spree Scavenger Hunt.
Remember that you'll need your valid annual pass card and photo ID to take advantage of these Annual Passholder perks!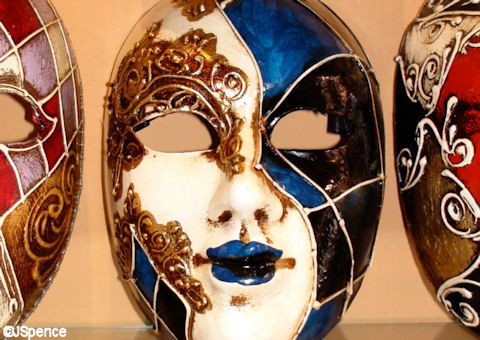 Looking for more? OK. This holiday season, the Venetian Mask Maker inside Il Bel Cristallo at the Italy Pavilion in Epcot is offering a special thank you just for Annual Passholders. Now through December 31, 2018, you can receive a complimentary Venetian mask pin or Murano glass pendant as a gift when you spend more than $50 on handmade Venetian masks. (Offer valid while supplies last.)
Want even more shopping discounts? Don't forget the Passholder exclusive Super Saturdays at Disney Springs continue this weekend. On November 10, the newly reimagined World of Disney store will open just for Passholders from 9 to  10 a.m. There will be special holiday displays and free samples from a variety of Disney Springs merchants, who will also be offering Passholders exclusive deals for a day of thrifty and fun shopping!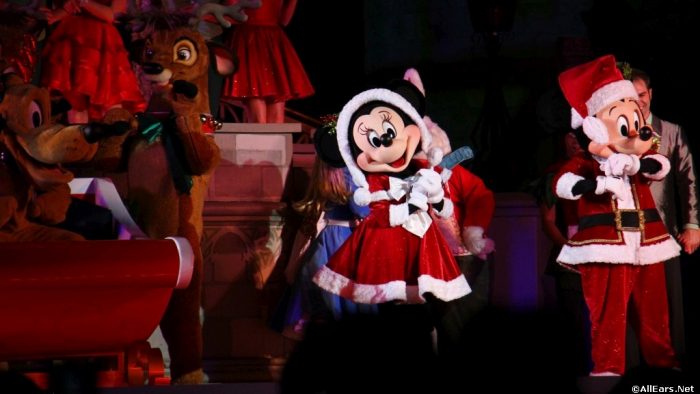 There are plenty of other holiday-related discounts for Passholders, as well. If you're thinking about attending Mickey's Very Merry Christmas Party (the first one ran on November 8!), as a Passholder you can save $5 per ticket on select nights in addition to saving an additional $10 per ticket when you purchase in advance. Passholders can purchase discounted tickets for themselves and up to 3 others online or by calling (407) 939-1872.
And if you're looking for something fun and different to do during your holiday visit, you can get 10 percent off the regular price of Ferrytale Fireworks: A Sparkling Dessert Cruise  (normally $99 for adults and $69 for children ages 3 to 9).  Or you can enjoy a 15 percent discount on the 20-minute Amphicar guided tours at Disney Springs' The BOATHOUSE. Visit The Ship's Store adjacent to The BOATHOUSE to book a ride, or reserve your tour by calling (407) WDW-BOAT or (407) 939-2628.
Finally, did you know that you can save on your next stroller rental by using your Annual Pass? That's right, you can save $5.00 when you rent from Magic Strollers, a Disney featured stroller provider. Enter the coupon code "WDWAP18" on magicstrollers.com to receive your $5.00 discount.
There are a number of other Passholder exclusives and discounts on Disney's site, which just goes to show you that it pays to pay attention and check the Passholder page often! I know I'll be trying to remember to look more frequently myself!
Are you an Annual Passholder? Which benefits have you used? Which benefits would you like to see Disney add? Drop us a note in the comments below.
Stay in the know! Subscribe to the AllEars® Newsletter!