The Strozier Library Special Collections at Florida State University currently houses the Buena Vista Collection. This BV collection contains many Exhibitor's Campaign Books which were given to movie theaters and chains before the release or re-release of Walt Disney Studios' movies via the Buena Vista Pictures Distribution company. The Buena Vista brand name was used by the Walt Disney Company on many entertainment properties from the early 1950's until around 2007 when it was retired. Here is a sample of some of the campaign books I was shown.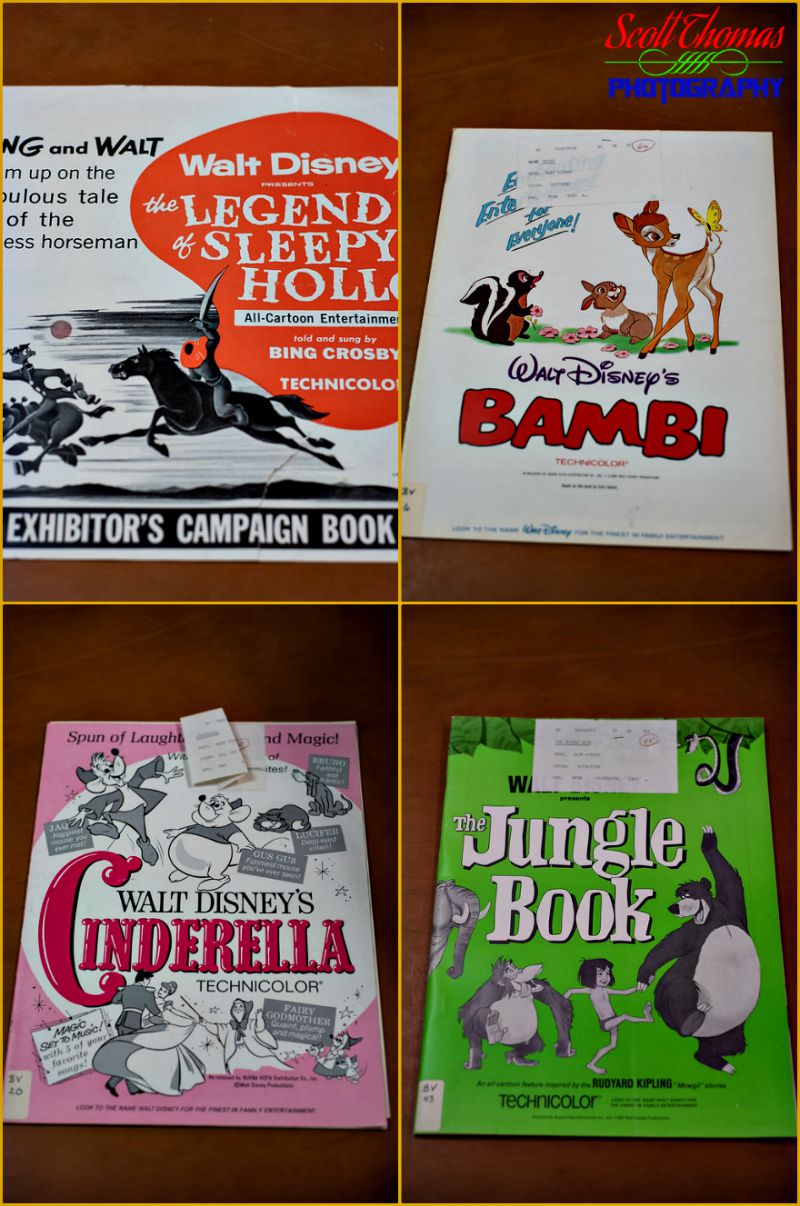 Of the four movies, The Jungle Book Exhibitor Campaign Book was from a first-time release. The others were re-releases. Each book contained details about the movie, pages of art work to use in newspaper and magazine advertising, art work for a coloring contest (a staple found in each of the dozen or so books I looked through), ads for large and small cutouts and posters which could be ordered for display and all the merchandise tie-ins from the soundtrack records to every trinket imaginable and, of course, plush toys.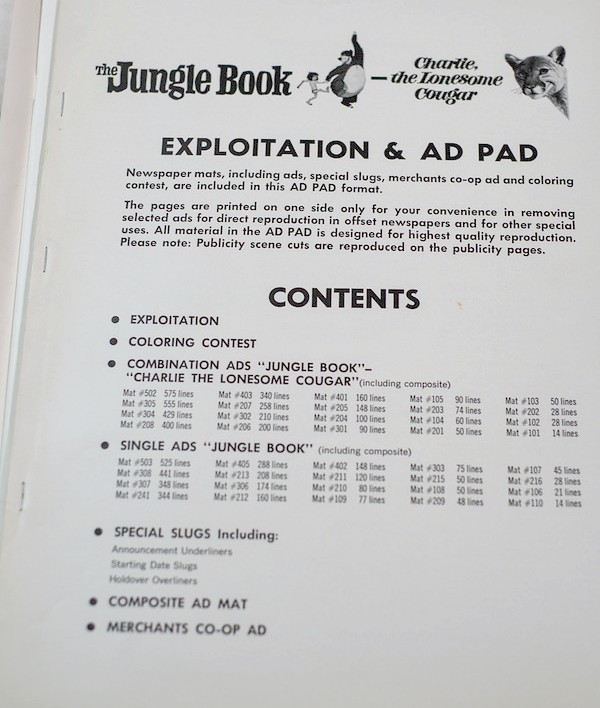 Walt Disney had died at the end of 1966, but was alive during the making of The Jungle Book. Thus, there were photos of him inside the book to use in promoting the movie along with movie stills and articles to be used as news releases for a theater's local media.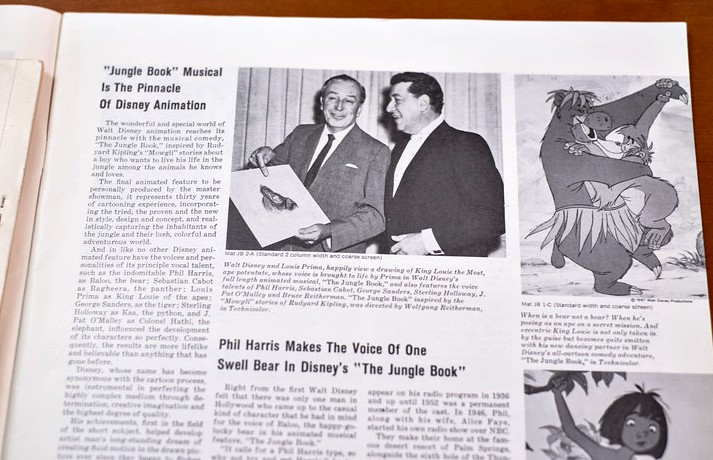 The Gund Manufacturing Company made most of (if not all) of the plush toys associated with the movies in the books I looked through. They look a bit primitive compared to today's plush toys from the Walt Disney Company.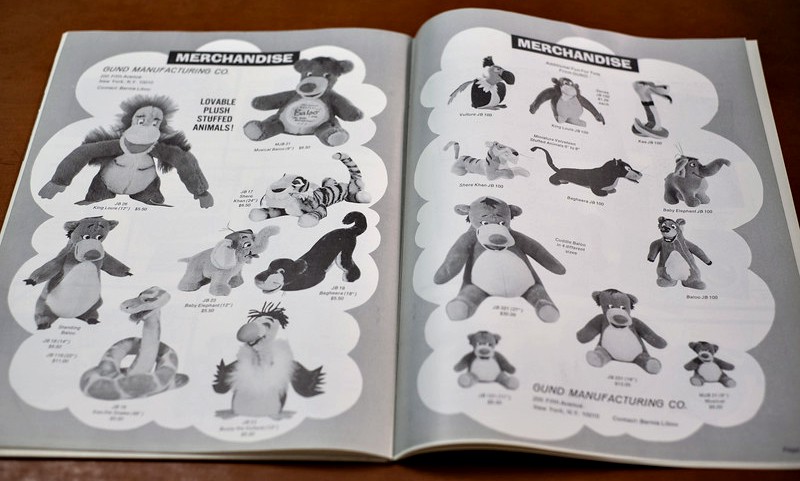 I wish I could share with you each and every one of them. At this time, they have not been fully digitized and made available to the public.
A note on these photos, the lighting in the reading room was okay but not great. I used my Nikon 50mm f/1.8 (aka Nifty-Fifty) shooting in Aperture Priority mode at f/4. The digital archivists at Strozier Library use scanning and photographic equipment along with computers to get clean edge to edge digital copies of each cover, page and/or artwork of each collection they administer.
A couple of trivia questions for you to answer:
Why did Walt Disney use the Buena Vista brand name for his entertainment companies?
What was the movie released when Walt Disney World opened in October 1971?