Back for its second year, the Los Angeles Anime Film Festival took place this September at the Regal L.A. Live in downtown LA, showcasing examples of Japanese animation both classic and brand new.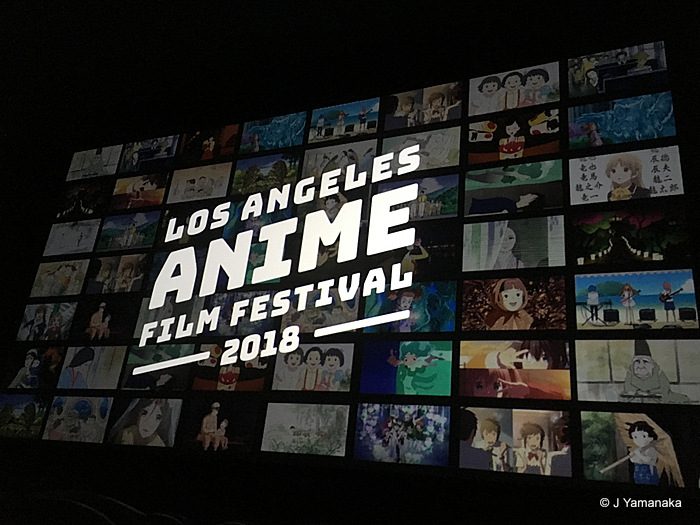 The event started off with the red carpet arrival of various luminaries and nominees of the first "Anime Films Voice Actors Awards," awarded by LA-AFF and Behind the Voice Actors.
The categories and award winners:
Best Vocal Ensemble in an Anime Movie/Special (AD Directors)
Official Winner & People's Choice:  Darren Dunstan for "Yu-Gi-Oh! The Dark Side of Dimensions"
Best Male Lead Performance in an Anime Movie/Special
Official Winner: Eric Stuart as Seto Kaiba in "Yu-Gi-Oh! The Dark Side of Dimensions"
People's Choice: Robbie Daymond as Shoya Ishida in "A Silent Voice"
Best Female Lead Vocal Performance in an Anime Movie/Special
Official Winner: Philece Sampler as Mimi Tachikawa in "Digimon Adventure Tri. 2: Determination"
People's Choice: Kate Higgins as Sailor Mercury in "Sailor Moon R:  The Movie"
Best Male Supporting Vocal Performance in an Anime Movie/Special
Official Winner & People's Choice: Dan Green as Yami Yugi in "Yu-Gi-Oh! The Dark Side of Dimensions"
Best Female Supporting Vocal Performance in an Anime Movie/Special
Official Winner: Amber Lee Connors as Baccarat in "One Piece Film: Gold"
People's Choice: Sara Cravens as Miyako Ishida in "A Silent Voice"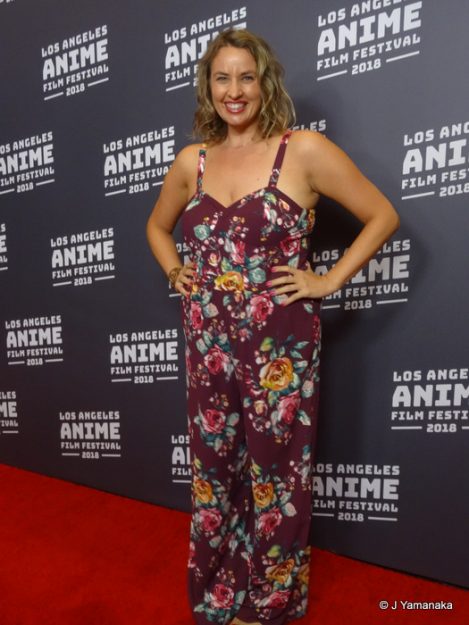 After the award presentation, the audience was treated to the North American premiere of Love, Chunibyo & Other Delusions! Take on Me–the second feature film from the anime series Love, Chunibyo & Other Delusions.
Take on Me tells the tale of a couple bound for romance by their history of "chunibyo syndrome" (also called "Middle School 2nd Year Syndrome") which results in the afflicted believing and acting as if they possess magical powers.  At this point in the series, the main character, Yuta, has grown out of it and his girlfriend Rikka is still heavily invested in her identity as possessor of a "wicked eye."  Her persistent delusions result in an attempt to break the two apart at which time the pair flee in a temporary (?) elopement across Japan with Rikka's older sister and two classmates in hot pursuit.
This film was quirky and entertaining enough, particularly during a random segment when the characters just start striking poses and asking the audience at length to take their cell phones out and take photos of them, but it does ask you to buy into one of the common anime tropes where schoolkids find everlasting love, which always seems a little early to me.  Under the slapstick chase scenes and the problematic relationship built with one completely delusional partner however, is an interesting look on how people change when they decide to be with someone else, and whether that change is ultimately an addition or subtraction to the individual.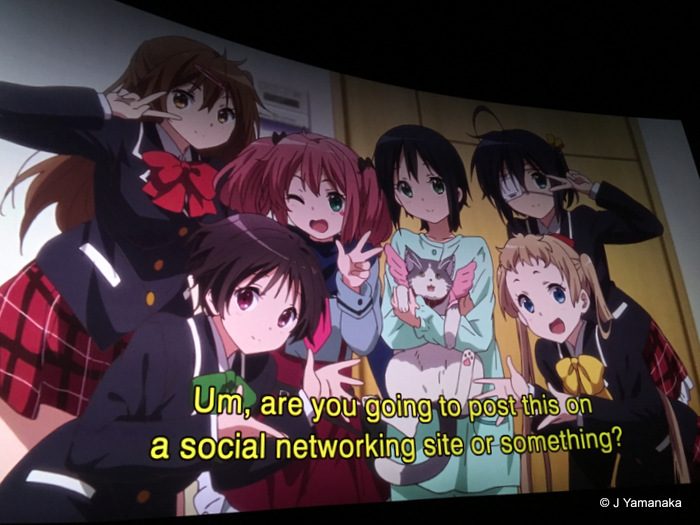 The film schedule for the next two days was essentially divided up into two tracks:  Classic anime, with a heavy Studio Ghibli emphasis, and debuting features largely tied into existing TV series.  I tried to see a representative sample of both.
Only Yesterday, started off a two-day celebration of Isao Takahata, who co-founded Studio Ghibli and passed away this year.
The 1991 film recounts a holiday trip Taeko, a 27-year old woman living a solitary life in Tokyo, takes to work on a farm in the country.  As she travels, her fifth-grade self comes along for the ride, sparking memories and re-examination of the girl she was and the woman she is now.  It is a beautifully done film, filled with a gentle nostalgia that leaves you wistfully hoping Taeko finds the ability to connect that often seemed to elude her younger self.  Don't leave during the credits.
The Tale of Princess Kaguya, Takahata's last completed feature, is based on the Japanese folktale of the bamboo cutter who finds a tiny girl in a bamboo one day, and raises her, with his wife, as his daughter.  She grows at an accelerated rate into a beautiful woman eventually forced to leave her happy life in the mountains for life in the capital, where her father obsessively seeks to make her into a fine lady.
Kagura has to be one of the most gorgeously drawn films I've ever seen.  Done in a style almost reminiscent of sumi-e/ink brush paintings, each frame conveys an amazing amount of expression and emotion with a masterful economy of line and coloring.  The princess is adorable as a carefree baby, protected and entertained by all the rowdy children in the forest, which makes it all the more heartrending to watch her spirit sag under the restrictions of nobility.  Additionally, her dismay and outrage at ultimately being treated as nothing more than a plaything or bargaining chip for wealthy and powerful men echoes the #MeToo era in an uncomfortably insightful manner.  It was up for Best Animated Feature in 2015 and lost to "Big Hero 6."
Shonen Hollywood-Holly Stage For You was a new genre for me–it was a one hour Christmas concert film of the anime idol group Shonen Hollywood that had not previously been shown in its entirety.
I don't have much experience with the idol phenomenon but it is hugely popular.  More and more I have been noticing the frequency of concert films being shown as special in-theater events.  Audiences in these showings are encouraged to treat them exactly as live concerts, with cosplay and synchronized light sticks.  After the screening, the author of Shonen Hollywood, Ikuyo Hashiguchi, did a brief Q&A and signing.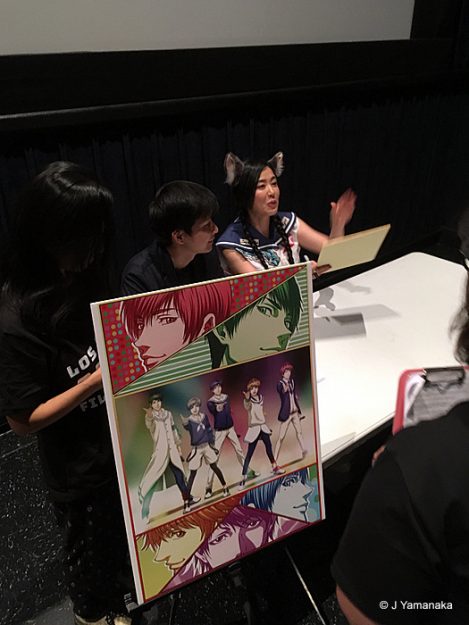 K-Seven Stories are a series of six hour-long features based off the anime series "K," in which different aspects of civilization are controlled by various colored clans.  Each group, run by supernormal powered "kings," appears to periodically face off against each other, spurred on by differences in ideology and weaponry.
While all the convoluted structure of the different governing groups is a little confusing for the initiate to the series, the characters are fairly engaging and the worldbuilding interesting enough to make people want to check out the series (stream-able free at Viz.)  Of the three shown–R:B – Blaze, Side: Blue – Sirius -, and Side: Green – Overwrite World -, I found Sirius to be the most interesting, as it showed an in-depth look at the life of the rank-and-file soldiers of the Blue Clan, and the extent of what a King must do to get what he needs out of them.
The hugely popular Your Name closed out the night both days of the festival.  This story of a boy living in Tokyo and a girl living in a small rural Japanese town who seemingly randomly switch bodies is currently the highest-grossing anime film and the fourth-highest-grossing film of all time in Japan.
This was a complete surprise to me.  I expected it to be good, given its popularity, but it really exceeded my expectations.  The plotting careens around wildly, leading you to believe you know what sort of film it is and what sort of things will happen, and then it turns a different way altogether in a completely arresting fashion.  It's hard to talk much about it without spoiling anything, but the way the characters are developed despite each of them spending half the time in each other's bodies is great screenwriting.  I liked it so much I actually watched it both nights, to compare the dub and the sub versions:  The dub was pretty good–I liked how the actors would pitch their voices slightly higher or lower depending on whether the characters were themselves or occupying each other, but I think the sub won out for me on this one.  Some of the clever bits where the characters betray their alternate personas, such as when Mitsuha, in Taki's body, goes through several not-masculine-enough pronouns for "I" before his friends approve, are lost in the dub.  That Your Name wasn't even nominated for Best Animated Feature in 2016 is completely puzzling.
There were, of course, any number of great films I didn't catch this time around, such as Mary and the Witch's Flower, My Neighbors the Yamadas, Pom Poko, and The Night is Short, Walk On Girl, which I had already seen, and Grave of the Fireflies, which I refuse to see because I try not to see films so sad that I need Prozac afterwards.  Given the wide variety and number of anime LAAFF offers (some of which were free!) it's a great opportunity to get a look at some new genres at a reasonable price on the big screen.  Keep an eye out on their website at https://www.la-aff.com/ for information on next year's festival.