Walking past the new Disney Skyliner station at Disney's Hollywood Studios today yielded a little surprise — we noticed a Skyliner gondola, all wrapped up and waiting for deployment!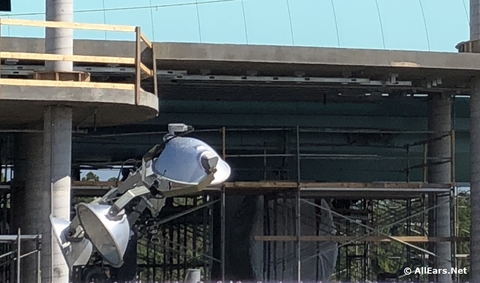 Construction on the Skyliner has been underway for several months, with no completion date having been announced beyond "sometime in 2019". When finished, the Skyliner will connect Disney's Hollywood Studios and Epcot to a number of Disney resort hotels: Pop Century, Art of Animation, Caribbean Beach, and the currently-under-construction Riviera.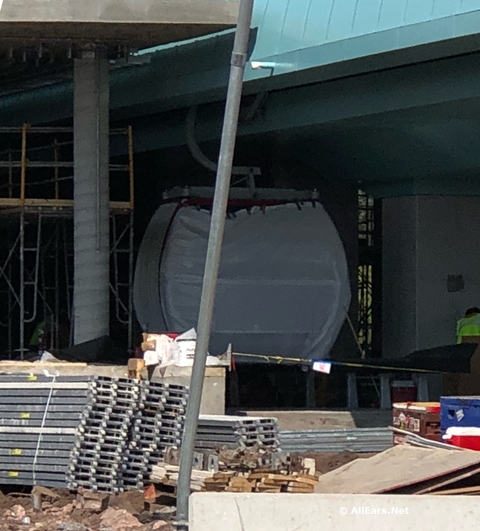 Seeing this gondola, ready for testing, gives us some hope that the opening may be sooner in 2019 than later!
Are you excited for this new mode of transportation? Let us know below!