Just a few weeks ago, Disney announced that a new food truck, operated by 4R Restaurant Group, would be stationed at the Disney Springs Marketplace. That food truck, 4R Cantina Barbacoa, opened Tuesday, Aug. 21.
The food truck offers a variety of dishes, featuring signature meats from its affiliated restaurant chain, 4 Rivers Smokehouse. Meats like brisket and pulled pork are prepared using traditional barbacoa techniques — slow-cooked over an open fire.
We tried some of the main offerings and were pleasantly surprised at both the food quality and quantity.
The Nachos ($10.99), which like the other main entrees, can be ordered with brisket barbacoa, chicken tinga, pork sofrito, grilled tri-tip steak, or the vegetarian-friendly black beans and rice. We chose the pork sofrito and found it savory with plentiful toppings like pico de gallo, jalapenos, salsa verde and queso fresco.
The real winner, though, was the Taco Cone, which we had stuffed with brisket barbacoa.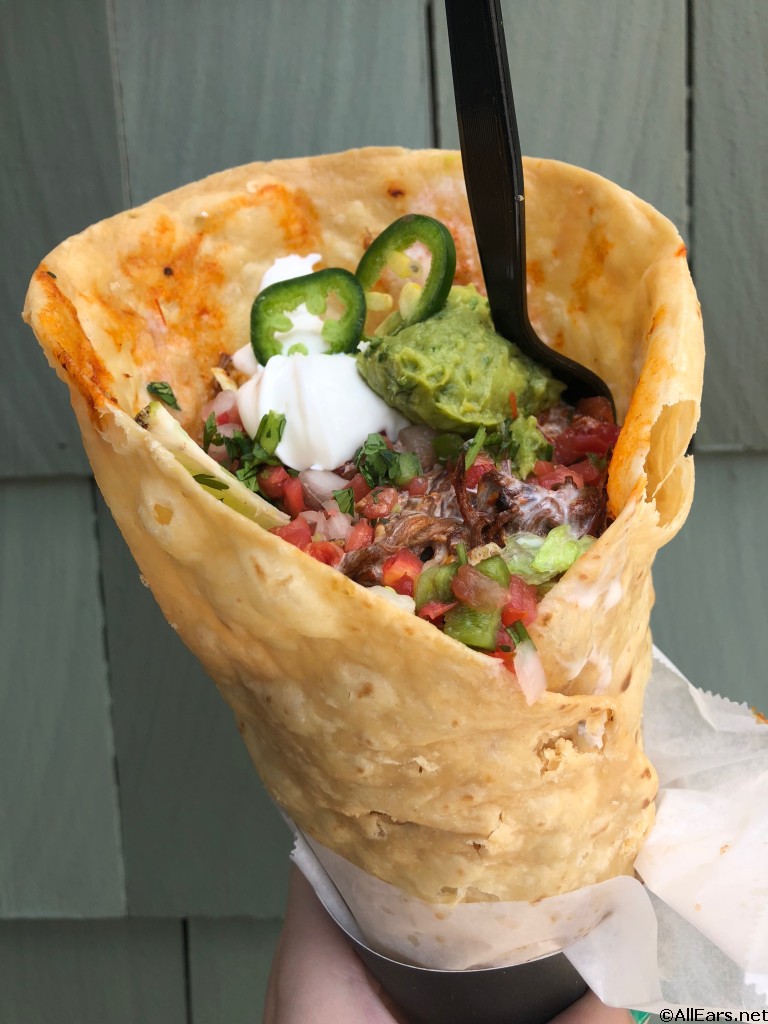 This filled-to-the-brim cone nearly required two hands to hold. The brisket, accompanied by shredded lettuce, guacamole, sour cream, pico de gallo, queso, cilantro, jalapeno and a lime wedge, was tasty with just a little spicy kick to it. The generous portion size made it well worth the $10.99 price tag.
In addition to the meat dishes, there's a vegetarian option — a Squash Blossom Burrito. We didn't get to taste it… this time. It will be on our list for our next visit. Also, the little ones haven't been forgotten — there's a kids' menu item of a cheese quesadilla ($5.99).
As for desserts, we tried both that are on offer — the Dulce De Leche Churro Balls ($5.99) and the Chocolate Hazelnut Spread Nachos ($7.99).
Each was a winner in its own way, but if you love churros, those cinnamon-sugary sticks of fried dough that you can find at the Mexico pavilion in Epcot, then you will love these churro balls.
Cruncy on the outside, but with a fluffy center, you get a dozen little round churros served with a warm, creamy, caramel dipping sauce flavored with cinnamon.
The Nutella Nachos were no slouch in the flavor department, though. A melange of ripe summer fruits — strawberries, blackberries, pineapple — is served over crispy sweetened tortillas and drizzled with the chocolatey-hazelnut spread.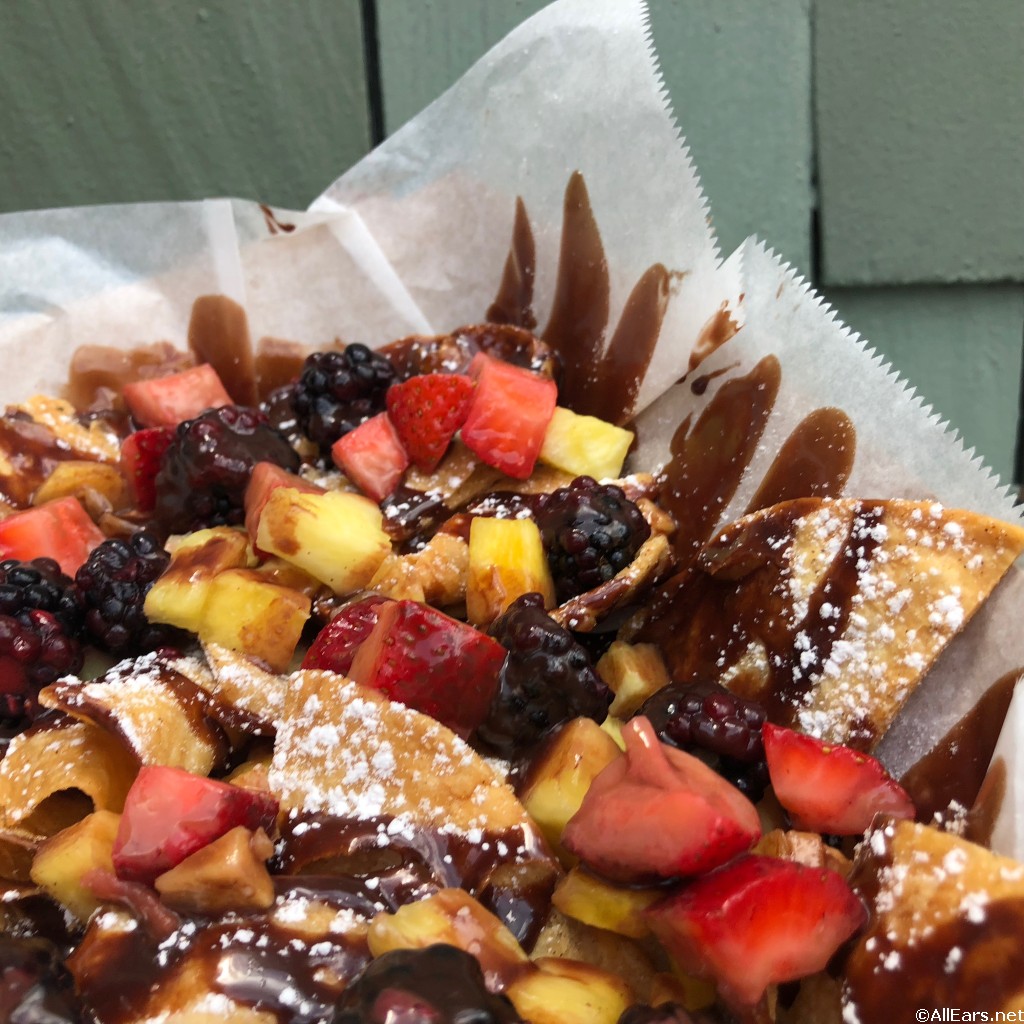 In case you were wondering, yes! The food truck WILL accept the Disney Dining Plan. Both desserts will be a snack credit, while you can pair one of the entrees with a beverage or beer for a quick-service meal credit.
You'll find the 4R Cantina Barbacoa Food Truck opposite Basin in the Marketplace area of Disney Springs seven days a week, including Sunday, starting in the afternoon. In addition, because the truck is part of the 4R "Barbecue Ministry," all net proceeds from sales every Sunday will support The 4R Foundation, which in 2017 helped more than 950 local schools, churches and charitable organizations.
You can read the rest of the 4R Cantina Barbacoa Food Truck menu here.
Does this barbacoa sound like something you'd like to try? Let us know what you think below!