The 4R Restaurant Group, owner of 4 Rivers Smokehouse, is launching its newest dining concept in late August with the opening of the 4R Cantina Barbacoa Food Truck located in the Marketplace at Disney Springs.
The 4R Cantina Barbacoa Food Truck will introduce a variety of new signature dishes, including a Taco Cone and Burrito Bowl filled with your choice of meats, like Brisket Barbacoa or Pork Sofrito. There will also be standout vegetarian options like the Squash Blossom Burrito. Additionally, decadent desserts such as Dulce De Leche Churro Balls will be available.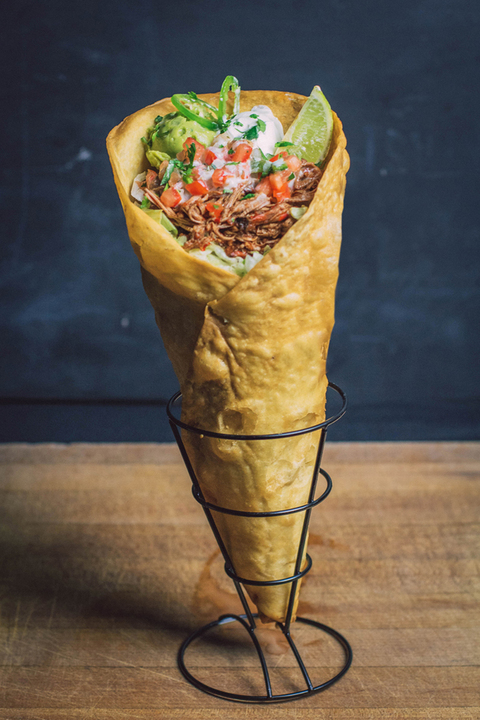 "It's an honor to open the 4R Cantina Barbacoa Food Truck at Disney Springs in the company of so many talented chefs and award-winning restaurants," said John Rivers, 4R Restaurant Group Founder and CEO. "Our first-ever daily 4R offering at Disney Springs will provide an opportunity for tourists to savor an authentic local brand. It will also give Floridians who know and love our food an all-new 4R experience and the chance to enjoy dishes that are not currently available at any of our 4 Rivers Smokehouses."
Inspired by his recent culinary adventures in Mexico City, Rivers has developed the food truck's barbacoa-style menu. Dishes will feature signature 4 Rivers meats such as brisket and pulled pork, but prepared using traditional barbacoa techniques — methods with roots in the Caribbean and ultimately perfected in Mexico.
The 4R Cantina Barbacoa Food Truck menu has been crafted with the same pride and passion that has earned 4 Rivers Smokehouses some of the culinary world's highest accolades, including recently being named "America's Best Barbecue Chain" by The Daily Meal.
The 4R Cantina Barbacoa Food Truck at Disney Springs will be the only 4 Rivers location to offer service seven days a week — including Sunday. Following in the philanthropic footprints of the 4R "Barbecue Ministry," all net proceeds from sales every Sunday will support The 4R Foundation, which in 2017 helped more than 950 local schools, churches and charitable organizations. All other 4 Rivers Smokehouse locations will remain closed on Sundays.
Look for the Food Truck's arrival in late August 2018.