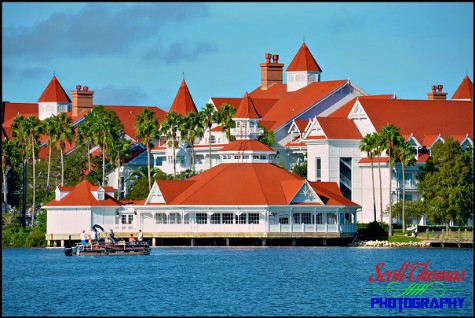 Bass fishing boat near the Narcoossee's restaurant at the Grand Floridian Resort.
Nikon D700/28-300VR, 1/200s, f/9, ISO 200, EV +0.3, 300mm Focal Length.
The Victorian themed Grand Floridian Resort is hard to miss as you glide towards the Magic Kingdom on either the Express or Resort Monorails. The red roofs stand out in stark contrast to the white of the resort's buildings. Must be a good place to fish as well as I often see the BASS Fishing boats near the Grand Floridian's popular restaurant, Narcoossee's.