At first glance, you might think the Epcot International Flower and Garden Festival is something only for adult guests to experience. After all, how many children are really thrilled by the slow-paced joys of gardening? Yet children actually can enjoy plenty of activities at the festival, making it a great day for families to spend time together.
Since my children were babies — and they now are teenagers — they have loved the play gardens at Epcot that are installed only during this festival. This year saw some big changes in the design of the play areas. Gone is the large play equipment from Landscape Structures that was such a draw for my kids and many others. In its place is a more sedate garden that focuses on smaller interactions between family members. There is one climbing net for kids ages 5 to 12 and a couple of small elements for younger kids in the Imagination Play Garden along to Rose Walk.
The musical instruments from last year have returned and the horticulture team has added a play area for little kids that looks like a pond and has a small bridge. There also are two tables and stools for groups to play Checkers and Tic-Tac-Toe.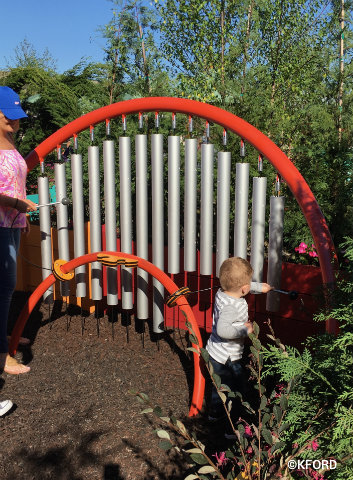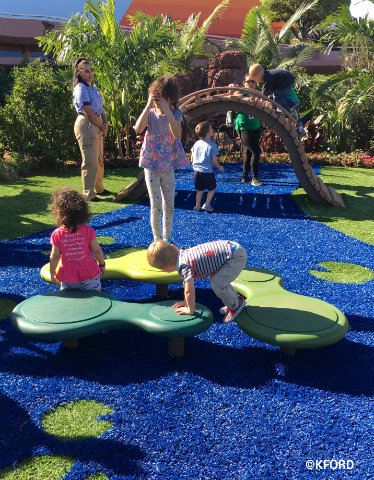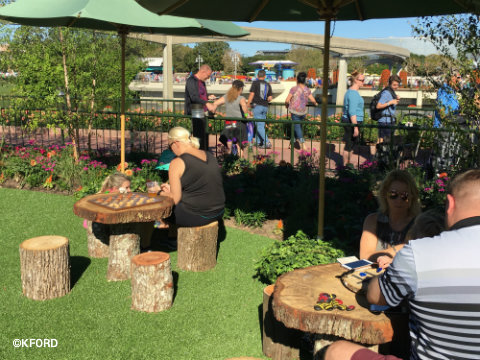 "The trend in play gardens now is to get away from the big giant structures and make it a more interactive play area," Eric Darden, horticulture manager of the Epcot International Flower and Garden Festival, told me at a recent media event. "Certainly another trend — and if you go to some of the Central Florida gardens, like Bok Towers, for example — you'll see that they're really trying to make the gardens more focused on nature, and that's the feeling we're trying to do, too. We felt like the big garden along the Rose Walk just did not encourage the parents to do things with their children. We heard that feedback from the guests, and we're a family park."
Another change in the design of the main play garden is the lack of a character theme and character topiaries.
"I'm not going to say there's a move to not have characters in the play garden, but we don't necessarily love have big topiaries back in the play gardens because then there is a continual stream of people who have no interest in the play garden but want to take photos of the topiaries. So, we did rethink that," Darden said. "But there's no intentional thing saying let's not have characters here. We tell stories and the story has to work. If we need a character, we'll do it with a character. If that doesn't work, we'll do it without."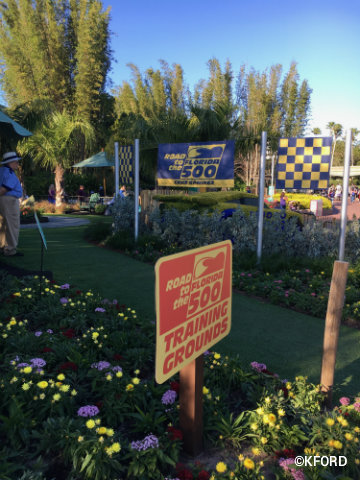 The smaller play garden, Road to the Florida 500, is still Cars-themed with large-scale topiaries of Lightning McQueen and Cruz Ramirez. It, too, is missing the smaller play equipment from Landscape Solutions. Instead, there is a scavenger hunt located in the garden. Guests look for different beach plants and then are rewarded with seed packets to take home.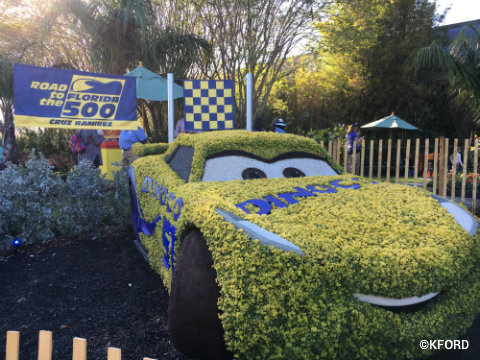 I fully understand that when Walt Disney World makes changes, its guests often are divided between excitement for the new and nostalgia for the old. This time, my children and I find ourselves in the group that is disappointed by the removal of the play structures. Although my children are too old to enjoy this offering, we all felt let down when we saw the change during the opening weekend of the festival. Those play structures were something our family looked forward to for more than a decade, and I'm sure other families feel the same way.
But there certainly are other experiences at Epcot's Flower and Garden festival designed with kids in mind. Guests who are young and young-at-heart will enjoy The Goodness Garden Butterfly House. Inside the enclosure, visitors can see various species of butterflies up close and might get the opportunity to see them emerge from their chrysalises.
In addition, scavenger hunts are always popular with families, as evidenced by the many different types of quests in each Disney park. This year, there are two scavenger hunts: Egg-Stravaganza scavenger hunt and Spike the Honey Bee scavenger hunt. Each costs $5.99 and comes with a prize upon completion.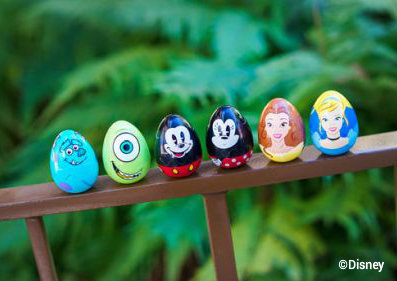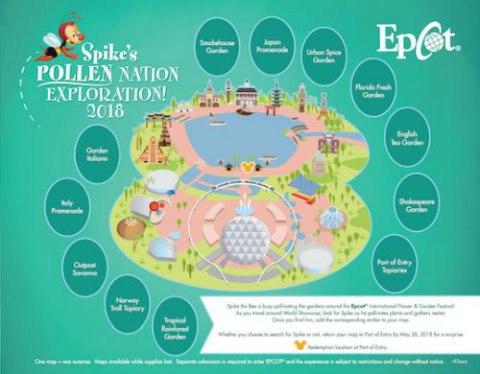 "When you walk around the promenade, you will notice that many folks are doing both at the same time. We love that! And especially for parents with siblings that are about the same age, they give them each [a separate scavenger hunt]. … They don't fight anymore," said Dave Kesting, general manager of festivals food and beverage and operations.
And although it is not a scavenger hunt per se, many kids (and adults) enjoy collecting stickers from the Outdoor Kitchens and other festival-specific locations for their Garden Passports. These booklets are available in festival merchandise locations and the Outdoor Kitchens for free.
Chef Gregg Hannon, culinary director of Epcot, recommends that children try these dishes: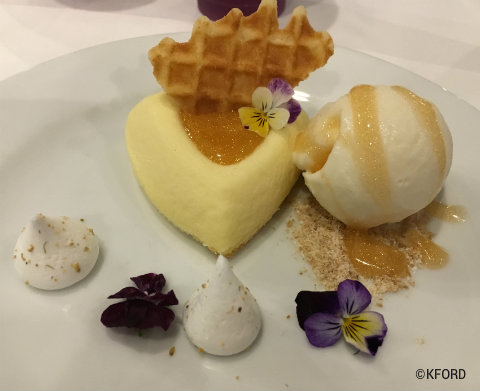 ** Local Wildflower Honey-Mascarpone Cheesecake (Honey Bee-stro)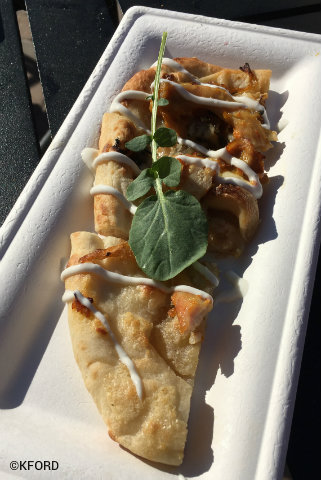 ** Honey Tandoori Chicken Flatbread (Honey Bee-stro)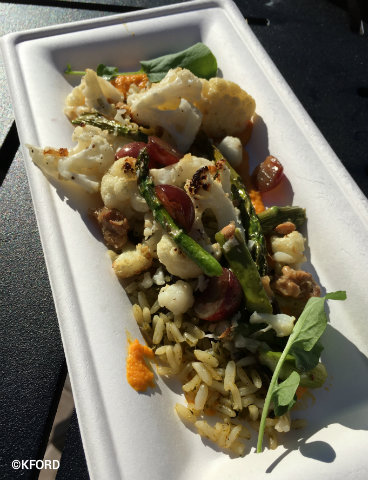 ** Roasted Cauliflower with Buckwheat Honey Carrot Puree, Wild Rice Pilaf, Asparagus, Honey-blistered Grapes and Sunflower Brittle (Honey Bee-stro)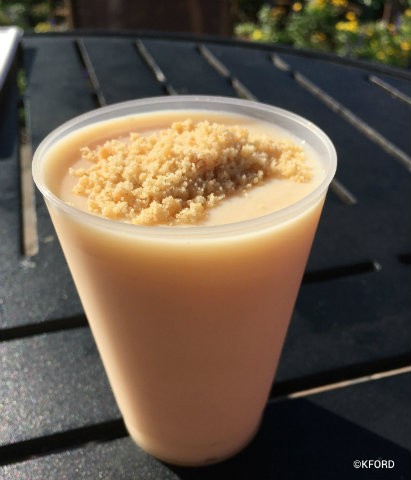 ** Honey-Peach Cobbler Freeze (Honey Bee-stro)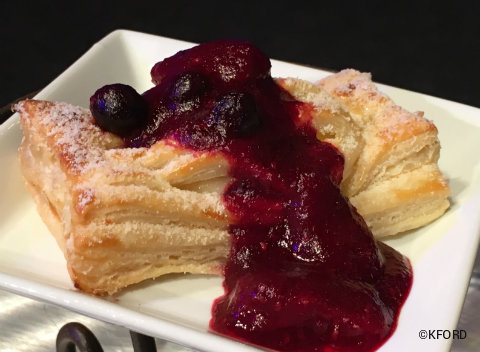 ** Warm Cheese Strudel with Mixed Berries (Bauermarkt — Germany)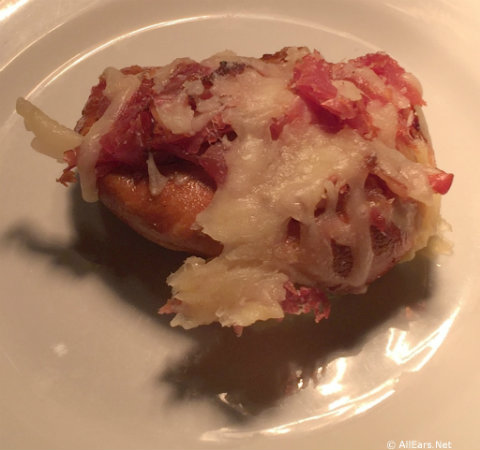 ** Toasted Pretzel Bread topped with Black Forest Ham and Melted Gruyere Cheese (Bauermarkt — Germany)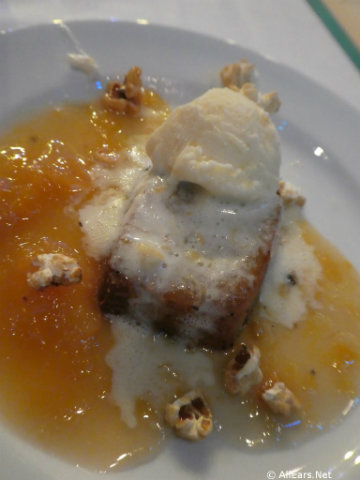 ** Griddled Maple Pound Cake with Warm Peach Compote and Sweet Corn Gelato (Northern Bloom — Canada)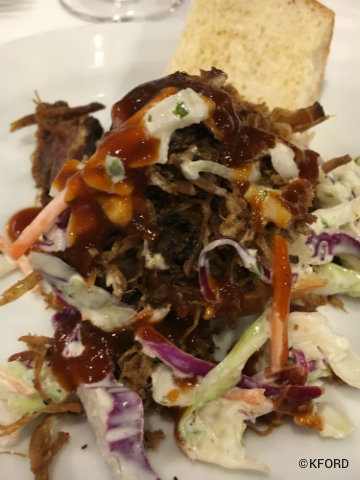 ** Pulled Pig Slider (The Smokehouse — American Adventure)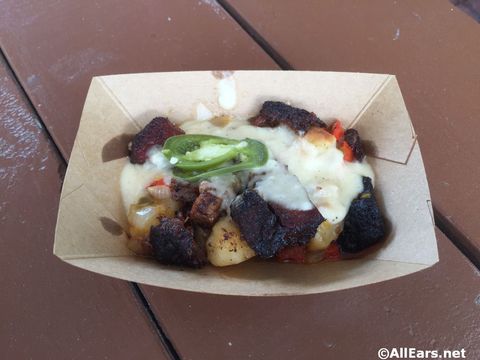 ** Beef Brisket Burnt Ends Hash with White Cheddar Fondue and Pickled Jalapenos (The Smokehouse — American Adventure)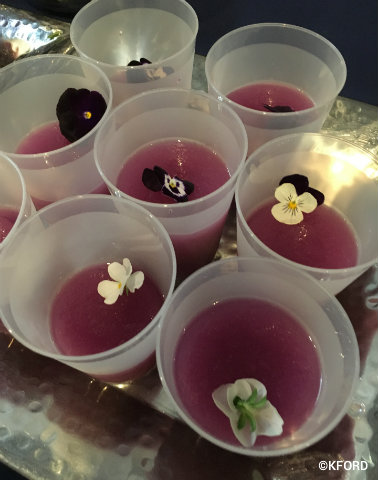 ** Frozen Desert Violet Lemonade (Pineapple Promenade)
Related Links:
Overview of the Flower and Garden Festival with Eric Darden VIDEO
Epcot Flower and Garden Festival Merchandise: VIDEO
Annual Passholder FreeBies – BLOG