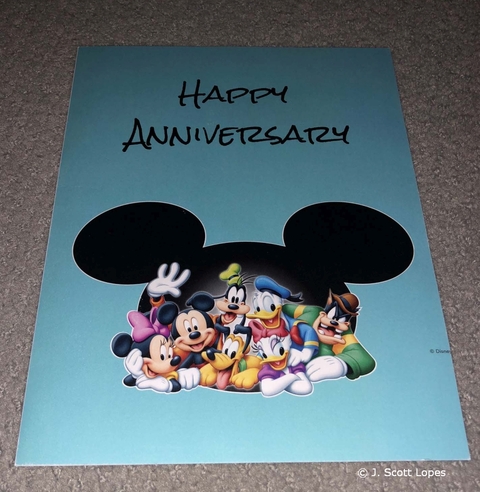 by J. Scott Lopes
AllEars® Guest Blogger
My parents are huge Disney fans and since we were going to be in Walt Disney World during their anniversary I decided to surprise them with a gift of an autographed card. My mission: to get as many character signatures as possible.
To start the process prior to the trip, I started by getting a very large anniversary card, which I left blank on the inside to allow for plenty of room for signatures. I also made sure to bring along some click-style markers, as the characters seem to prefer them over markers with pull-off caps.
During my journey I made many stops along the way, starting with the Character Spot at Epcot…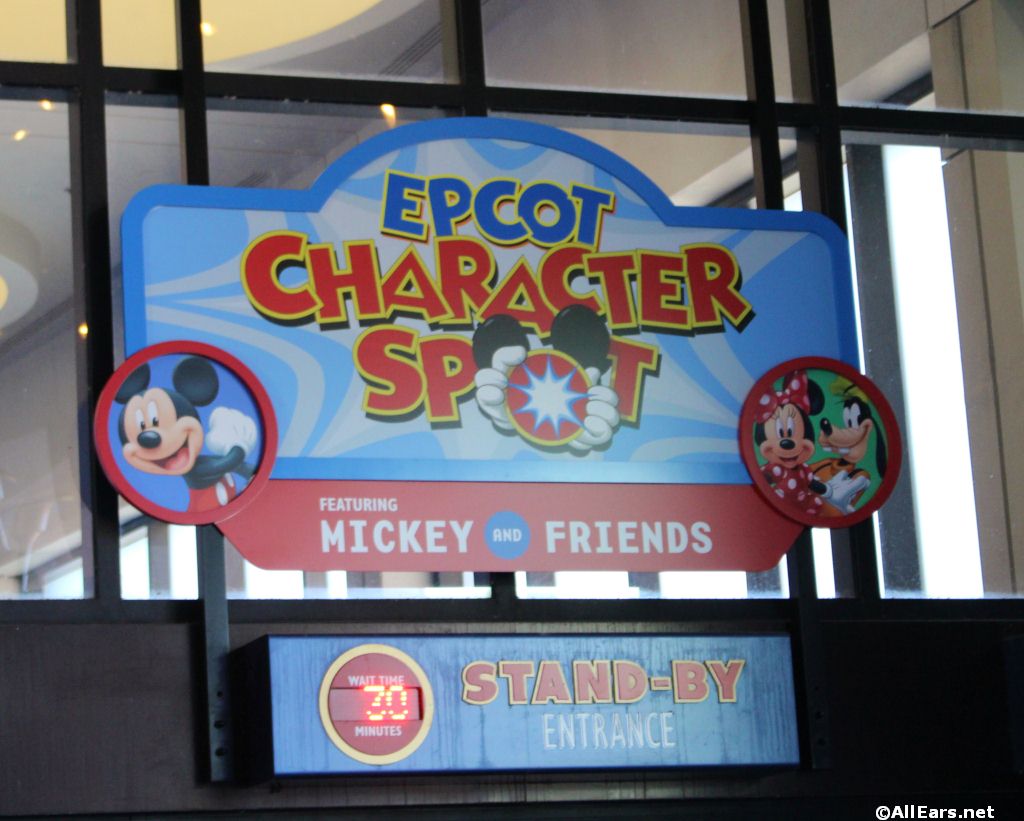 The Character Spot was a fun place to start with as they had many characters all in one area, such as Mickey and Minnie, Pluto, Baymax, Joy, and Sadness.
I then moved on to the countries in World Showcase making stops in the United Kingdom for Alice…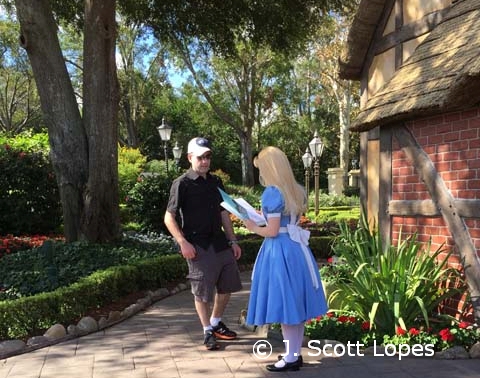 … in France for Belle…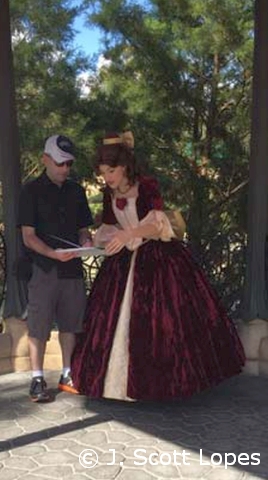 … and in Germany for Snow White.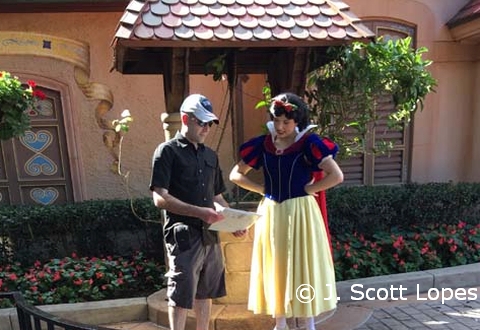 Switching parks, I was able to pick up a few more signatures from Buzz and Woody over at Disney's Hollywood Studios.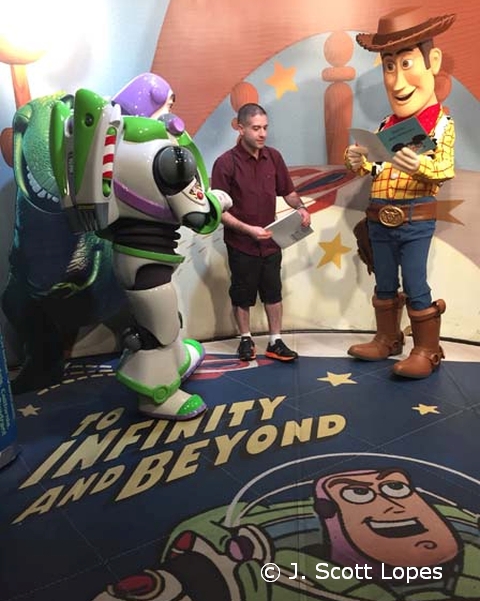 I even was entertained by a few Green Army Men while they were securing the line!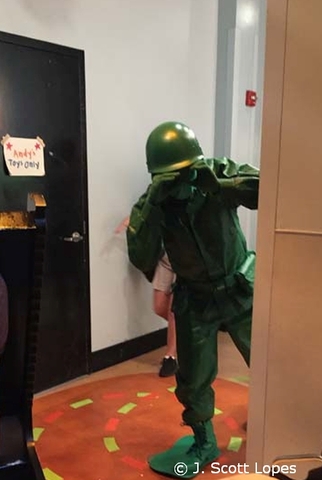 Overall, I was able to get 18 signatures, and would have even gone for more but I was running out of space!
Mission Accomplished!
After all my efforts, I thought I'd share a few tips I picked up:
— As I said above, use a click-style marker. It's easier for the characters to use as there is no cap to remove.
— Keep your markers accessible. On the day I knew I was going to get most of my signatures, I wore a shirt with a pen pocket on the sleeve, which was so convenient. I always had a few markers at the ready.
— Try to get to places like the Character Spot at Epcot first thing in the morning, at park opening. There seemed to be no lines then, so it was very easy to get through.
— For other characters that appear on a schedule, pick up a Times Guide in advance to see where they will be and at what time they will be there. Be sure to arrive at the location before the scheduled time so you can be close to the front of the line.
— Don't be discouraged if the line for a character seems really long. It actually moves much quicker than you think it will. Besides, the wait time gives you a chance to chat with fellow guests. For example, I was able to have a really nice chat with a couple from England while I was waiting for Belle.
You can find other autograph-collecting ideas and tips HERE.
J. Scott Lopes is a long-time Disney fan who first went to Walt Disney World as a child in 1989 and has enjoyed traveling to Orlando ever since. He is interested in all things related to Disney Parks. He is especially interested in the Walt Disney Imagineering division and all of the work and detail that the Imagineers put into everything that they engineer.