One of the highlights of any holiday event at the Disneyland Resort is trying some of the special foods and beverages that are available. For Lunar New Year, these offerings celebrate the cuisines of China, Korea, and Vietnam at three festive marketplaces and the Paradise Garden Grill.
Each marketplace features appetizer-sized portions of traditional dishes, as well as a dessert item and beverage. At the Media event I attended I had the opportunity to try several of the dishes, including a couple that are new this year.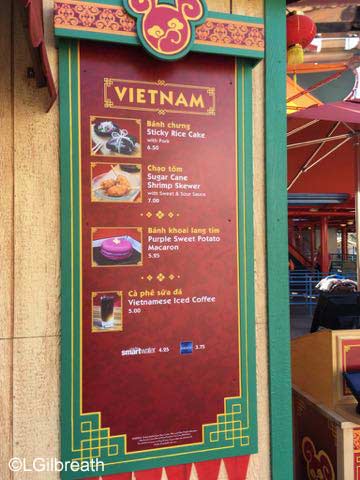 Korea Marketplace
The Kimchi Bokkeumbap did not have a very strong kimchi flavor – pretty mild. A good selection of vegetables, though unfortunately it contained small pieces of red bell pepper. Yuck. I was able to mostly eat around it.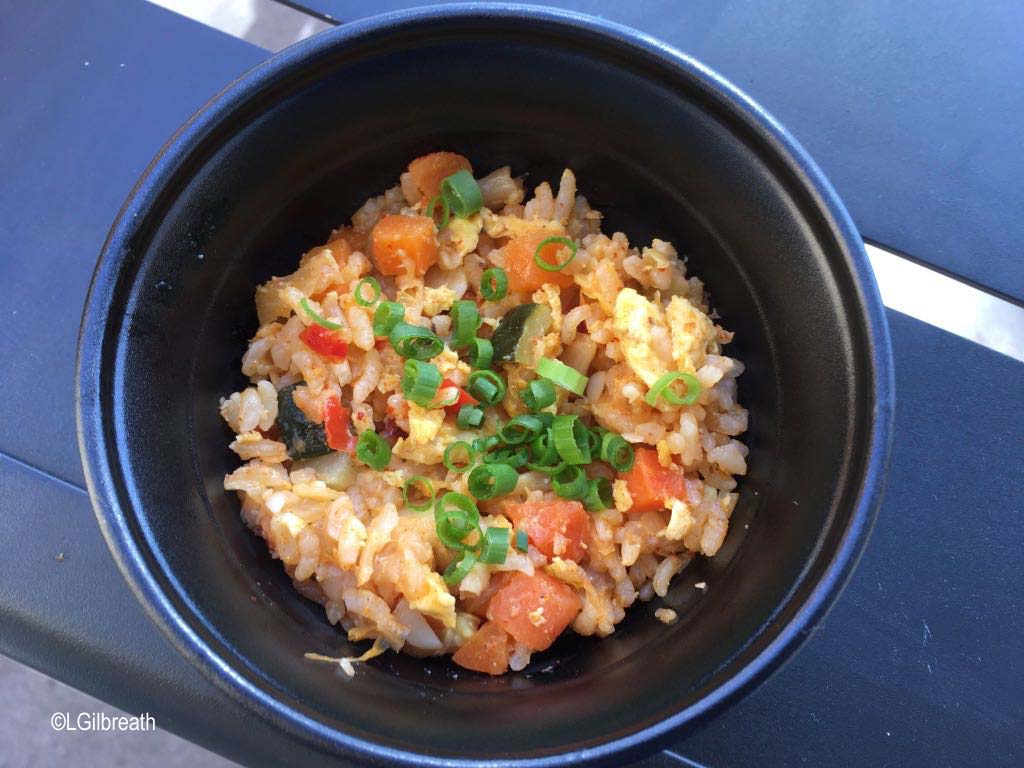 I really did not like the new Yang Gaeng at all. It was like eating sweet gritty jello. Not a pleasant texture, and much too sweet.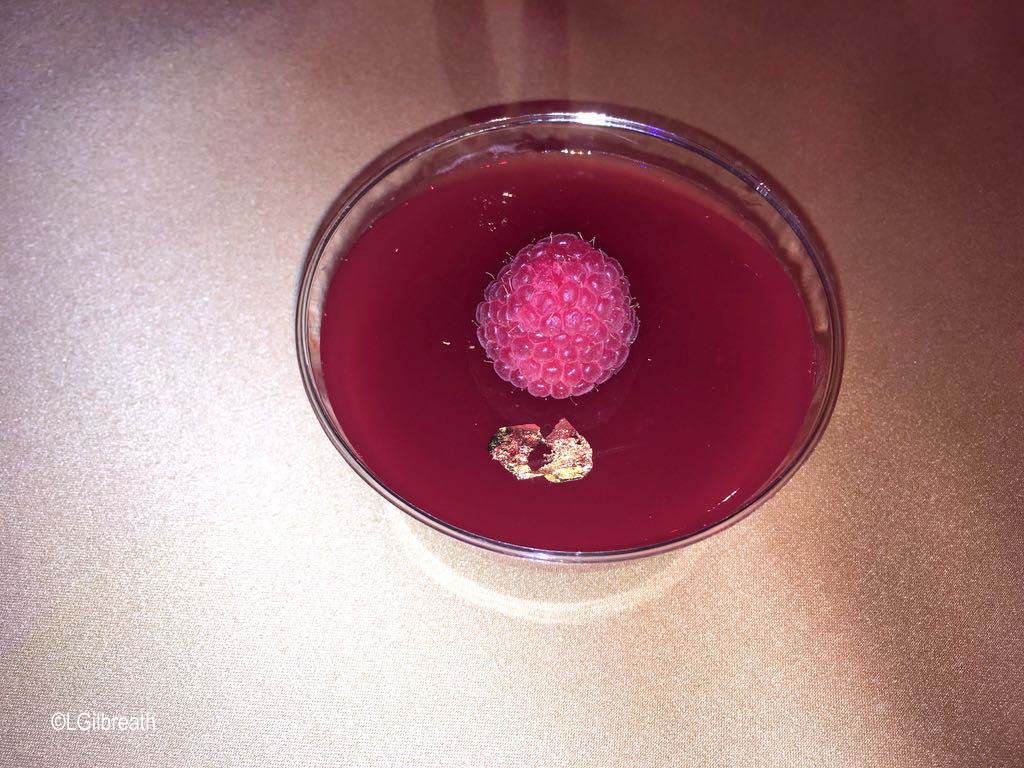 China Marketplace
The Three Cup Chicken is new this year. Chef John State, whose culinary team is responsible for the food and beverage offerings, told us that it's a traditional recipe, made with 1 cup each of rice wine, soy sauce, and sesame oil. It was served over rice, and I thought it was very good.
The Pork Soup Dumplings returned this year – they were a guest favorite last year. They weren't as soupy as I expected, and they cooled off before I had a chance to eat them. Tasty but not amazing. I wish the bowl had included some of the broth and been more of a soup.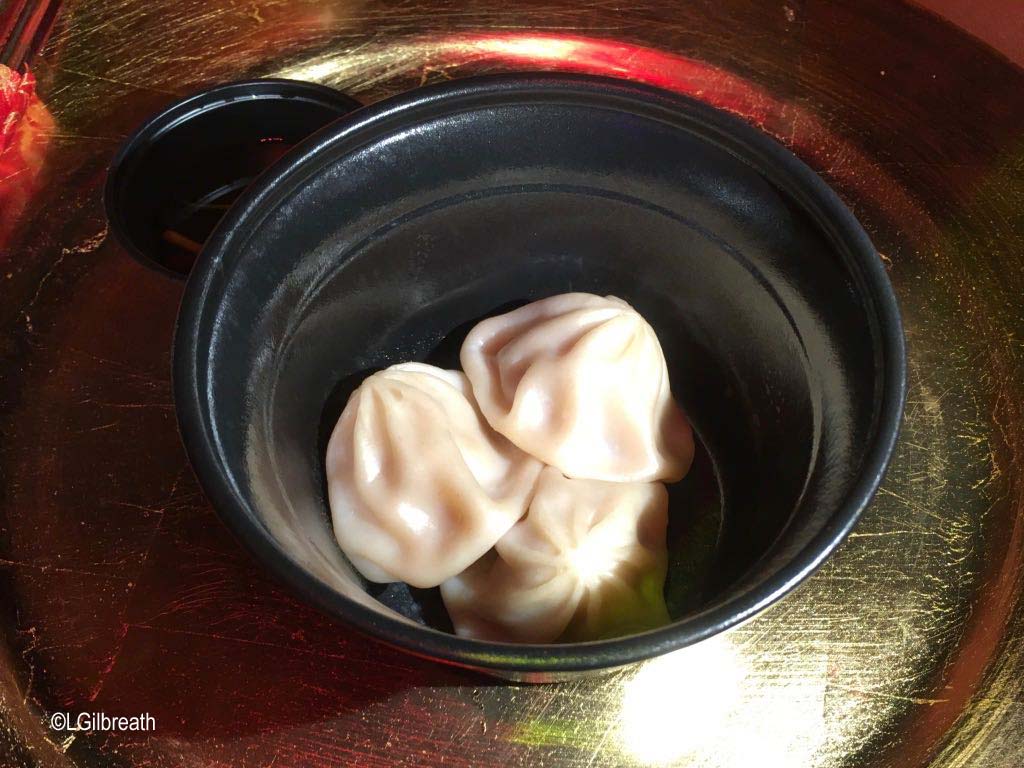 Another returning item is the Passion Fruit Green Iced Tea. I had also tried this last year and thought it was too sweet. It seemed less sweet to me this year, though I'm not sure I could've told you it was passion fruit-flavored without knowing that. The light-up lotus flower is a $5 add-on.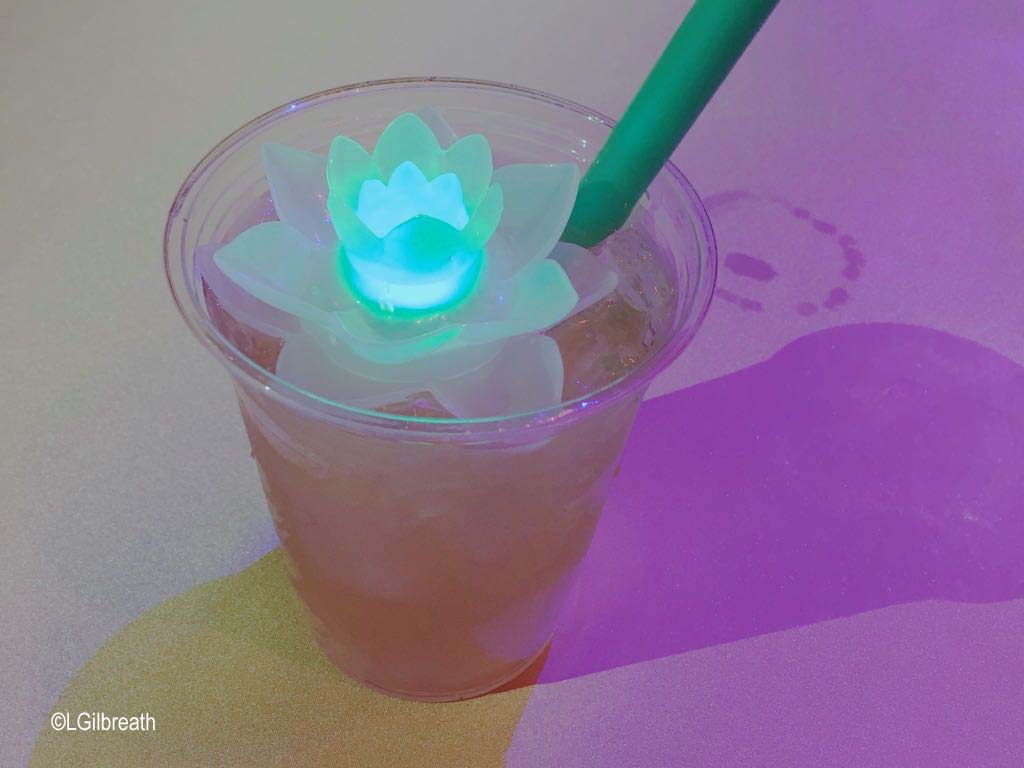 Vietnam Marketplace
There were no changes to this marketplace menu. I sampled one of the Sugar Cane Shrimp Skewers. I was expecting a whole shrimp, but it was a mixture of chopped shrimp that had been lightly breaded and fried. It was very good, probably my favorite of all of the items that I tried. I would've chosen a different sauce for it, though.
According to Chef State, the Sticky Rice Cake is very labor intensive to prepare. It's also not something you can be in a hurry to eat, since it has to be untied and unwrapped!
I was a little concerned about it at first – the wrapping (banana leaf?) had an unpleasant aroma, but fortunately that didn't affect the contents. I found that it was very filling – there was a good amount of tender pork in the middle of the rice. The carrot "slaw" that came with it was quite good: vinegary with a little bit of heat from the jalapeno.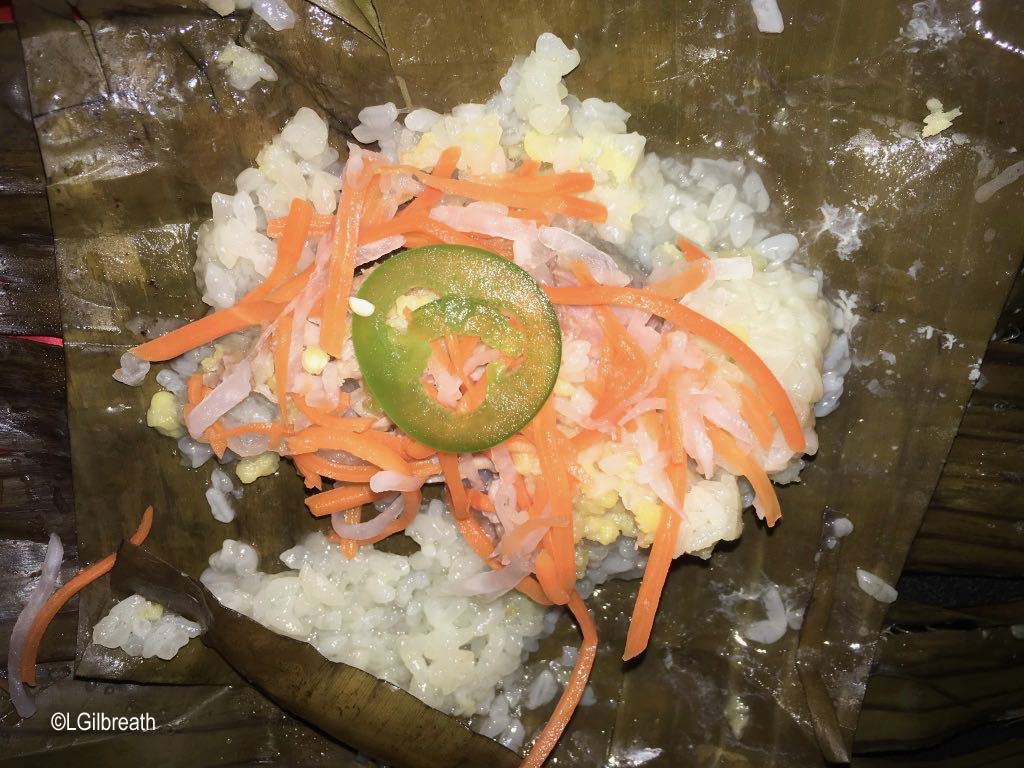 The Purple Sweet Potato Macaron is beautiful to look at. Purple buttercream in the middle, and some gold leaf on top. I don't get the appeal of macarons in general, so while this was probably a fine macaron (and it was larger than most macarons I've seen) it seemed typical to me. Which is to say chewy and overly sweet.
There's a small food cart in Paradise Gardens that sells pork bao ($5.50) and almond cookies ($4.00). I tried the pork bao. It was very small for the price and the filling was dry. It was served with a sweet chili dipping sauce, which was sticky and too thick – almost gelatinous. I've had much better (and cheaper) bao from my local 99 Ranch Market.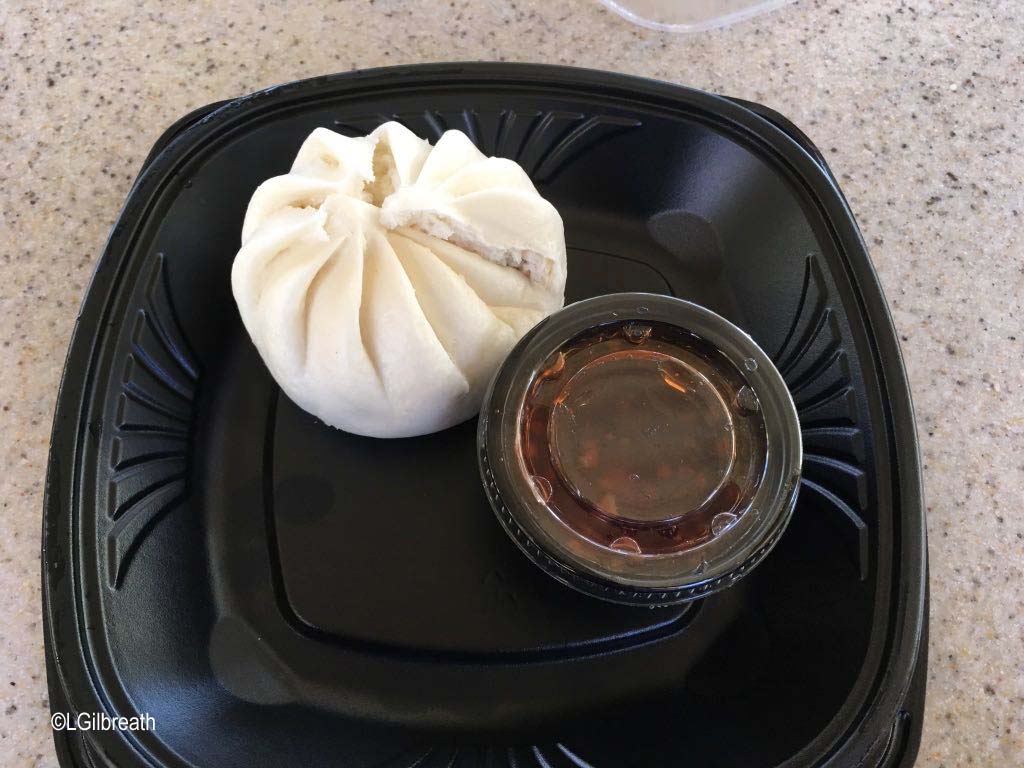 The Lunar New Year menu at the Paradise Garden Grill restaurant offers complete meals inspired by several Asian countries. It's the same menu as last year with one new item added – a banh mi with grilled marinated pork belly. I would've liked to try this, but I was too full from everything else.
Though Paradise Garden Grill is a quick service location, in this incarnation it's serving food that is prepared to order like a table service restaurant. So there's been a change in the way the food is served this year. After placing their order guests receive their beverages at the window, along with a number card to place on a table in the seating area. Once the food is ready, cast members will deliver it to the table.
Paradise Garden Grill
The booth prices are typical for a food festival at DCA – which is to say that they are high. Two samples will run $12-$14, which is about what you'll pay for a counter service meal – but it's not nearly as much food. Still, the quality is good, and some of the items are also very attractively presented. If you view it as an experience, and an opportunity to try something different, it's easier to justify the expense.
In contrast, the prices at Paradise Garden Grill are on par with what you'll pay for a counter service meal around the Disneyland Resort, for a food selection that you won't find at any other resort restaurants. I know where I'm eating if I return to DCA during Lunar New Year.
* I was an invited guest to a Lunar New Year Celebration Media event. My opinions are my own.