The anticipation as you watch the pre-boarding video at Star Tours in Disney's Hollywood Studios in waiting for the doors to open gets your adrenaline pumping. You wonder which sequences will be shown and who will be the Rebel spy the Empire will be looking for. Maybe it will be you!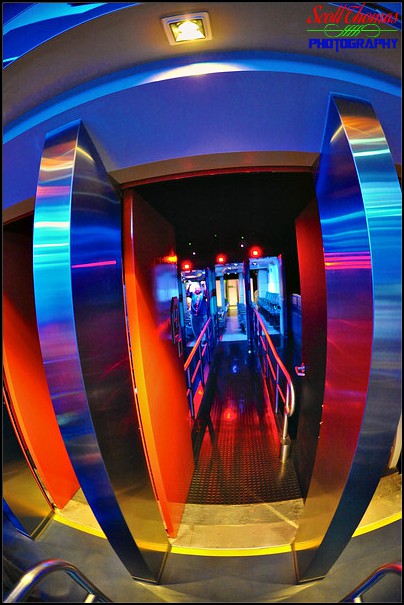 Doors open to a StarSpeeder 1000 for a ride on Star Tours.
Nikon D700/Sigma 15mm Fisheye, 1/15s, f/2.8, ISO 6400, EV 0.