SeaWorld Orlando is preparing to celebrate "Blue Friday" (its version of Black Friday) and is offering quite a few deals to save you some green. There are a number of Buy One, Get One offers, and new this year is the BOGO on the Dine With Shamu package. Plus, the offers will be available online even earlier this year — beginning at 8 a.m. Thanksgiving Day (Nov. 23.)
To take advantage of the Blue Friday deals, guests must register to receive SeaWorld Orlando's e-mail updates on the website or already be subscribed. Fans can subscribe any time between now and Nov. 22 to participate. The deals will be available for a limited time.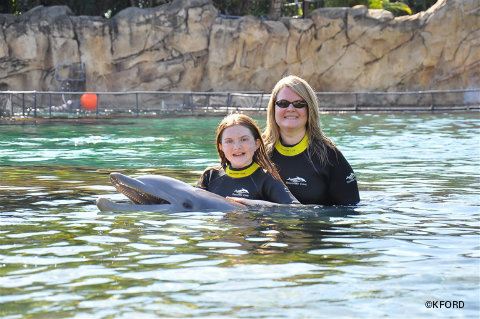 Look for these deals, beginning Thanksgiving morning !
** SeaWorld & Aquatica Orlando 1 Year Annual Pass Buy One Get One 50% Off Ticket (First visit must occur by Jan. 31, 2018.)
** SeaWorld Orlando Buy One Get One 50% Off Single-Day Ticket (Must use by March 15, 2018.)
** SeaWorld Orlando + Aquatica Buy One Get One 50% Off Ticket (Must use by March 15, 2018.)
** BOGO Quick Queue Unlimited (Must use by March 15, 2018.)
** BOGO Beluga and Walrus Up-Close Tour (Must use by March 15, 2018.)
** BOGO 50 percent off Dine With Shamu (Must use by March 15, 2018.)
** Save up to $110 on gifted Discovery Cove admission packages.
** BOGO SeaWorld All-Day Dining Deal (Must use by March 15, 2018.)
** 30 percent off your total purchase at SeaWorldShop.com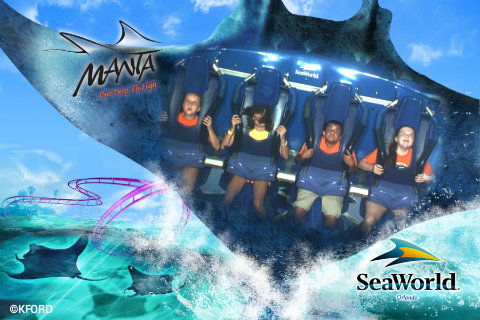 If the Blue Friday offers don't meet your group's needs, there are two other admission deals. Visitors who purchase a Fun Card or annual pass will get bonus time — for free. Now through Jan. 3, 2018, SeaWorld pass members will receive 15 months of admission. This deal costs $168 plus tax — which must be paid in full at the time of purchase. Vouchers for this offer must be redeemed within 90 days of purchase. The "3 Months Free" deal also can be applied to combination annual passes that include Aquatica water park, Busch Gardens and other out-of-state parks owned by SeaWorld Entertainment. SeaWorld Orlando also is offering to add two months to its Fun Cards. If you purchase a Fun Card during the rest of this year, it will be good through Dec. 31, 2018. A Fun Card costs $99.99 plus tax for ages 3 and older.
What is the difference between a Fun Card and a SeaWorld annual pass?
A Fun Card is good for unlimited visits during the calendar year in which it was purchased. So, whether you buy a Fun Card in January or October, it still expires on December 31 of that year. There are no blackout dates for either Fun Cards or annual passes. Unlike annual passes, Fun Cards do not include parking, which is $20 per day for most vehicles.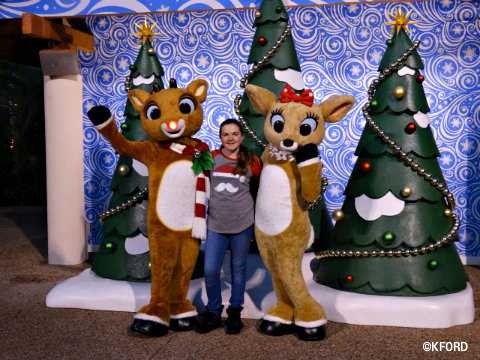 Finally, guests who visit SeaWorld on select days through Dec. 31 also can experience SeaWorld's Christmas Celebration for the price of regular admission. This is a wonderful value, especially when you consider that other area theme parks require separate tickets for holiday events. Holiday events take place on certain days starting Nov. 23. New this year is a Dine with Rudolph dinner experience that can be booked now.