Walt Disney World released a few details on the upcoming holiday season at a special media preview.
Let's start with Disney Springs! The Holiday Tree Trail will return with even more trees than before. The trees are 10′ and 12′ tall with a 10′ backdrop for a guest photo op.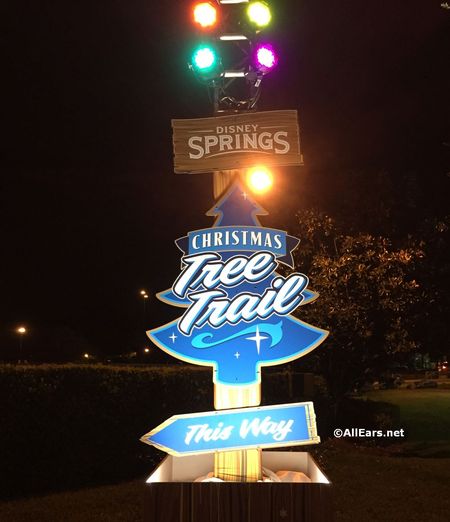 A new Disney Springs Logo Tree will feature custom ornaments for Disney Springs Operating Participants. This will be followed by trees themed to variety of characters and Disney films: Mickey and Minnie, Pluto (devoted to pets), Sleeping Beauty (new), Beauty and the Beast, Princess and the Frog, the Little Mermaid, Frozen, Snow White, Cinderella, Pinocchio (new), 101 Dalmatians, Fantasia (new), Villains, Lilo and Stitch, Dumbo (new), Tangled, Robin Hood (new), Peter Pan (new), Jungle Book, Muppets, Mulan, Mary Poppins, and Alice in Wonderland.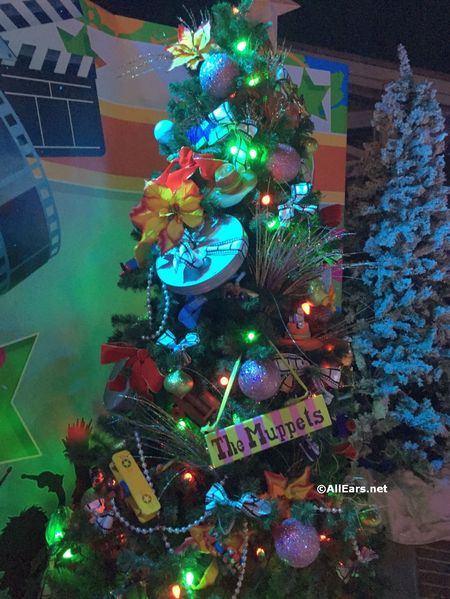 Santa's Chalet will be located at the end of the trail with snow and music. Each tree will have a signature ornament and as you exit the trail, there will be one final tree displaying what's at the Disney Store for the holidays.
At Disney's Hollywood Studios, Jingle Bell, Jingle BAM! returns on November 7. The show will be updated with a few different sequences and new characters, along with more integration of fireworks.
There will also be one or two additional "holiday" offerings at the Studios this year, details will be announced soon!
Moving now to Epcot. The Candlelight Processional is the premiere holiday show with celebrity narrators. This year, Disney is making an extra effort to find celebrity talent that speaks to all of our diversity. Already announced are Trace Adkins, CCH Pounder, Jaci Velasquez and favorite Neil Patrick Harris.
Joyful! A Gospel Celebration is also returning.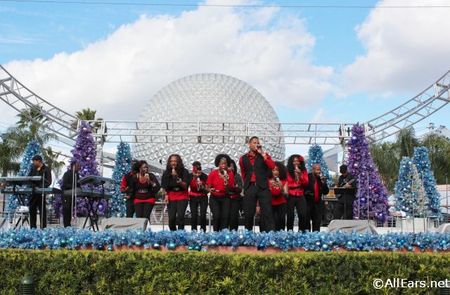 In addition, the Mexico pavilion will feature an enhanced holiday celebration titled La Posada, with authentic Mexican with mariachi, dancers and music similar to a festival.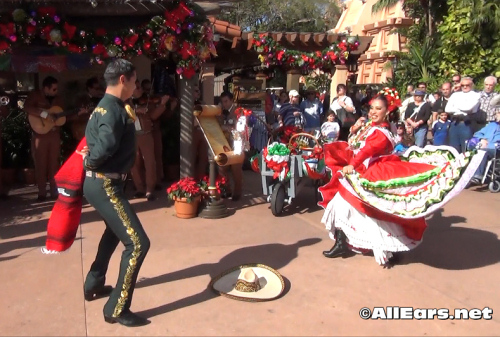 Let's go now to the Magic Kingdom!
NEW this year: The Main Street Trolley will have a new Christmas show, and the Move It Shake It Dance and Play it! parade will have a holiday finale. A Frozen Holiday Wish will return once a night on non-party nights and twice a night during the Party. Usually you have to attend one of the Mickey's Very Merry Christmas Parties to see the special shows and happenings exclusive to the event. This year all guests will see the special entertainment during the week of Christmas.
Last, but not least, is all the new holiday merchandise coming to Walt Disney World later this year including new Dooney and Bourke bags, many new ornaments, themed stockings and much more.. Here is Steven Miller, Merchandise Communications Manager to tell you more: