At the 2017 D23 Expo in July, Bob Chapek, chairman of Walt Disney Parks and Resorts, announced: "Since we're all about exceeding guest expectations and making every aspect of your vacation uniquely Disney, we're creating a new point-to-point transportation service in a way that only Disney can do." The Minnie vehicles will take you everywhere you want to go at the Walt Disney World Resort, and you'll ride in Minnie's classic style.
A Disney Cast Member will be your driver.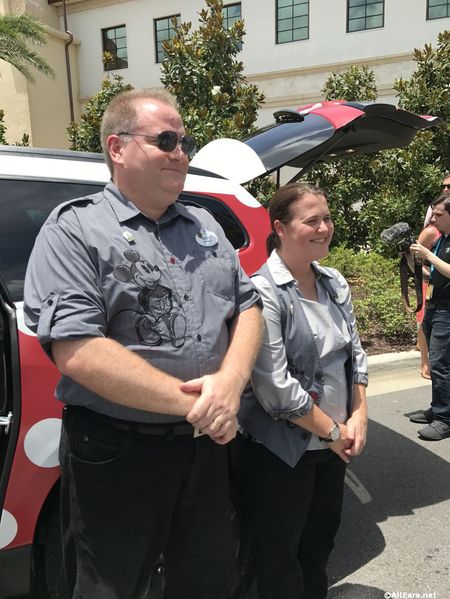 If this type of transportation service sounds familiar to you, it is the Disney version of Uber and Lyft transportation services, but limited to Walt Disney World property.
Disney's Minnie Van Service is now in "soft opening" at select resorts. At this time the cost is a flat fee of $20 per trip — drivers do not accept gratuities. The vehicles are 2017 Chevy Traverse vans and each seats six.
There are one or two child car seats available in each vehicle.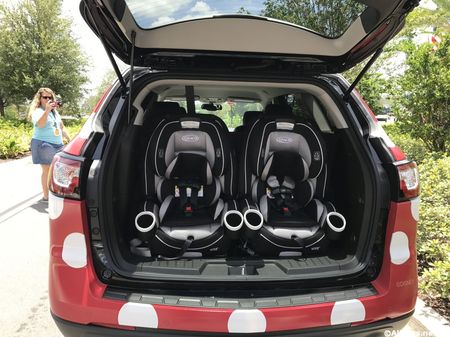 When asked about Disney touches inside of the Minnie Vans, the Cast Members smiled and politely did not answer the question.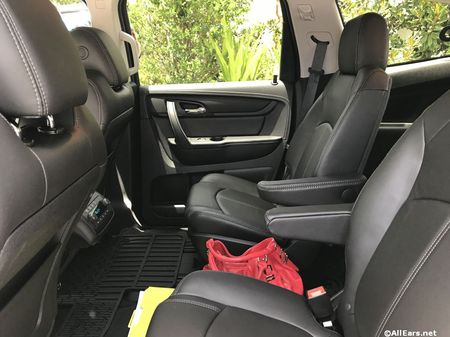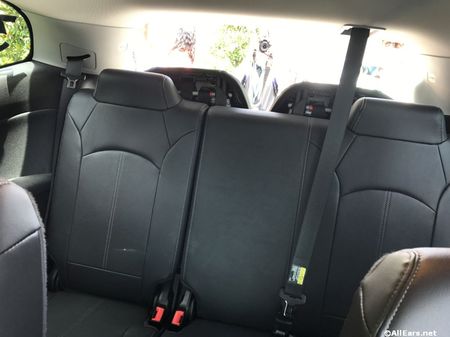 The hours of operation have not yet been set, but currently the service seems to be available beginning around 6:30 a.m. and through the evening. An app to order your car is coming — once the service is fully launched you'll be able to summon the car via an app — details as they are released.